Curling: It's that one Olympic sport we all hear about, but likely don't know much about it. A bunch of people sweeping the ice — how hard could it be?
Well, with the Winter Olympics on our minds, five TODAY staffers and I went to find out if we have what it takes to go for the gold in curling.
We met up with the Long Island Curling Club for an afternoon of curling 101. They taught us all of the basics like how to throw the stone, brush the ice and the rules of the sport. Honestly, I'm still a little fuzzy on the details. While it looks simple at first, this game is pretty complicated.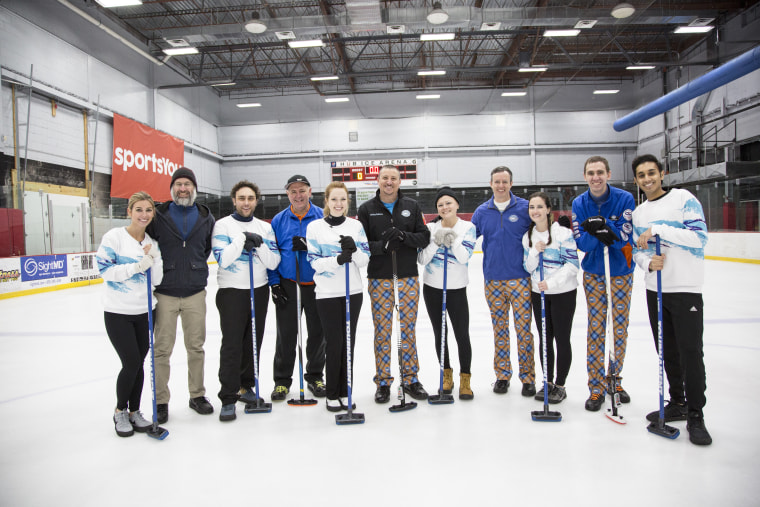 Once we got the basics down (or at least thought we did), it was time to play an actual game. We divided into two teams and started brushing the ice. Things got competitive quickly.
During a curling competition, you have to run on the ice. And it is not easy, even when you're wearing protective rubber soles around your sneakers.
Once you get the running-on-ice thing down, you have to add another skill: brushing the ice as hard as you can to warm it up, so the stone glides easily. Essentially, you're sweeping a very slippery floor while running on it. (As if sweeping your floor wasn't bad enough?)
If you think that was challenging, it gets harder. Pushing the curling stone is a doozy. It takes a lot of coordination, which I certainly don't have. You have to lead with one foot, while moving your opposite arm and wrist, and then let that stone go — all within seconds. I fell more than once trying to master this part of the game.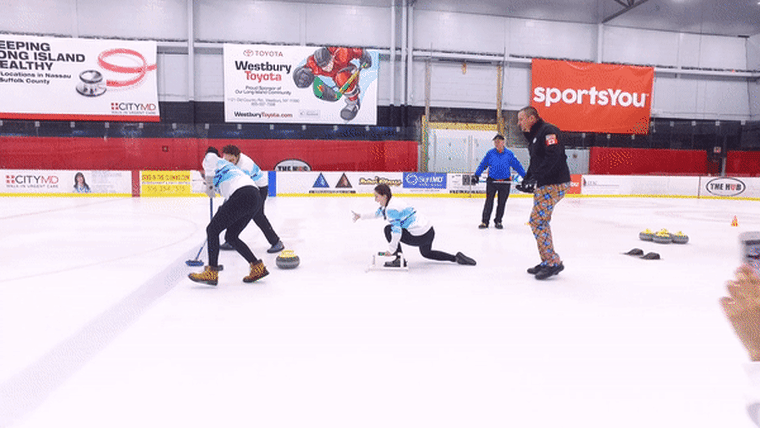 Even though it was physically exhausting, I can't remember the last time I had this much fun exercising. We were laughing throughout the whole game and learning along the way.
Beijing, here we come? Not so fast! I think we'll need more than four years to get good enough to go for the gold.