With the limitations of fashion trends and small purse sizes, it's not always practical for women to carry a multi-tool pocketknife. But what if there was one easy-to-wear accessory that could help women open a beer bottle, file a broken nail or take a quick measurement?
It was this question that led designer Yaacov Goldberg to create the Clippa — a functional hair clip designed to be an on-the-go toolbox for busy women.
The original Clippa was created by Goldberg, and launched internationally in 2014 by online design house Monkey Business. While the original version featured a cutting edge and wrench, Omri Friedland, a representative from Monkey Business, told TODAY Style that the company has been busy over the last year creating other versions that even better suit the needs of customers.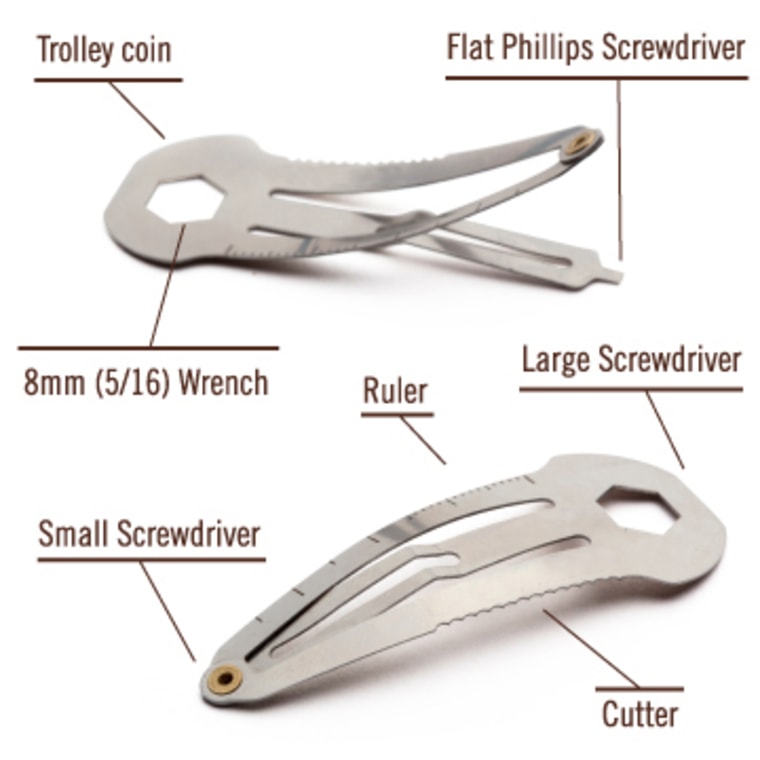 "The Blackfin and Lady versions have come out now, a year later," said Friedland. "We saw the response to the original and knew that this item has appeal. But some users wrote to us that they were concerned that the cutting edge on the original design would cut their hair and this prompted us to look at options without the saw."
"We also received a lot of requests to add a bottle opener," he added.
The result of the Clippa's redesign is a family of three different multi-tool hair barrettes, which have varying features ranging from a box opener to a nail file.
But how can a tiny barrette be strong enough to open a beer or tighten a screw?
"The Clippa is made out of stainless steel — it is stronger than it looks but using it correctly is essential in order to get the best out of it," said Friedland. "The screwdriver is perfect for tiny screws such as those in reading glasses, but not really useful if you want to screw something into a plank of wood."
Friedland says the result of the Clippa's redesign has been nothing but successful.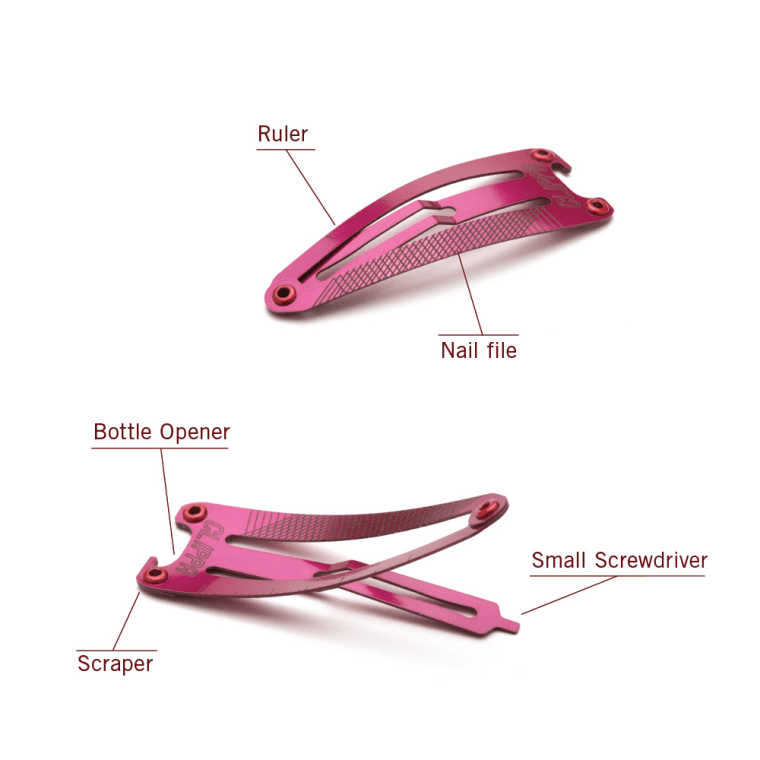 "With the launch of the two new designs, we have had a huge response and virtually no complaints. Our customers are happy, and we're happy."
As someone who is always wishing I'd remembered to pack a nail file or had a way to tighten a loose screw on my glasses, I was eager to give the Clippa Lady a try.
I popped it in my hair this weekend to give it a whirl. The first thing I noticed is that it snaps in securely and doesn't seem like it would fall out — something I found reassuring.
As luck would have it, I broke a nail so I unhooked my Clippa and used it to file down the snagged bit. It really did work like a charm — very useful for my nail emergency!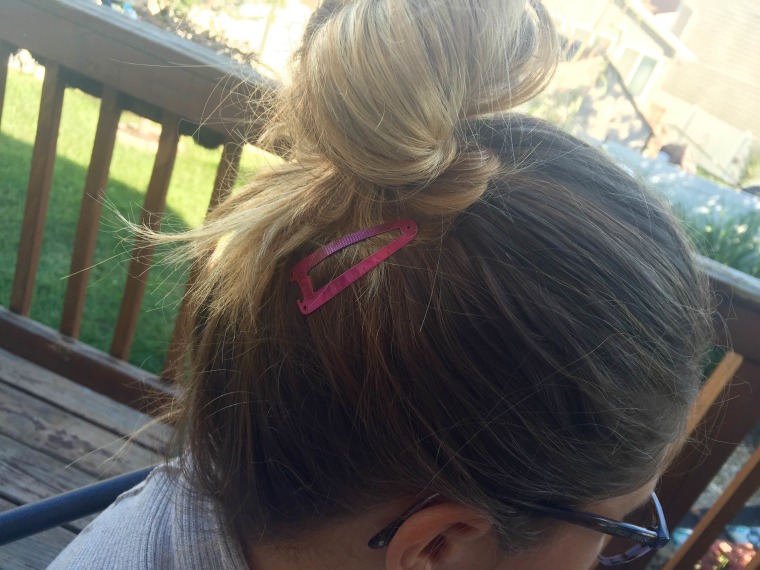 Later, I used the Clippa's bottle opener to open a beer. I may need a little more practice, as the bottle cap didn't pop off as efficiently as it would have using a normal bottle opener. However, it did get it off after a few tries — and much more effectively than some of the other methods I've employed over the years.
I also let my kids use the ruler side of the Clippa to measure things. They liked it. My husband even tightened the screws on some light switch covers with the screwdriver end of the barrette and said he was shocked to see that it actually worked as well as some of his tools.
Overall, I think I'll be keeping the Clippa tucked up next to my topknot fairly often this fall. It would be a fantastic accessory for a camping trip or for opening beers around a bonfire. At the very least, it's a great conversation starter!
(Maybe if Hoda had the Clippa, she wouldn't need such a packed bag!)