If I were to describe my relationship with high heels, I'd say "it's complicated."
When I first put them on, they look beautiful and lovely, making me feel like I can take on the world. An hour later, they are a punishment from hell living on my feet. I curse the moment I thought I could wear them all day!
So when I heard about a trick that's supposed to make heels less painful, I had to try it. I figured it can't make them worse, right?
All you have to do is tape your third and fourth toes together before putting on heels. This is supposed to relieve some of the pressure on the nerve between those two toes that causes most of the pain.
TODAY Style spoke to podiatrist Dr. Megan Leahy before testing out this hack to see if that's actually true.
"Taping toes together is not a treatment we employ in podiatry, but I was pretty impressed by the anecdotes I've heard about this," Leahy said. She mused that the tape may also shift how women walk and distribute weight on their feet, which could help relieve pressure, too.
Personally, I was doubtful.
Morning
I wrapped 1-inch-wide skin tape snugly around my third and fourth toes two times on each foot (you can use scotch tape instead, but I wouldn't recommend it). Looking down at my wiggling toes, I was convinced that this tape wouldn't stay on throughout the day.
Full disclosure: I live and work in New York City. Can tape really outlast my commute?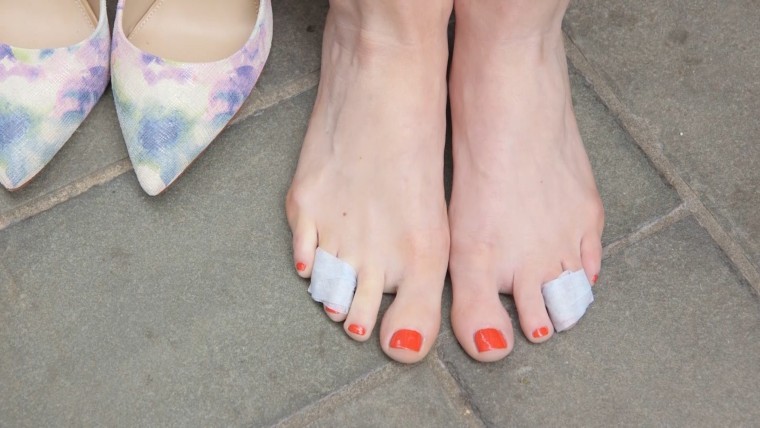 On a normal day, I wear flats on my way to work and change into heels once I get into the office. I've learned that wobbling up and down several flights of stairs and dealing with subway crowds while in pain isn't the best way to start the day.
But in the name of the experiment, I decided to give my heels a shot and prayed I wouldn't fall on my face. As it turns out, I (somehow) gracefully got up and down the stairs without a problem; no wobbling or pain either.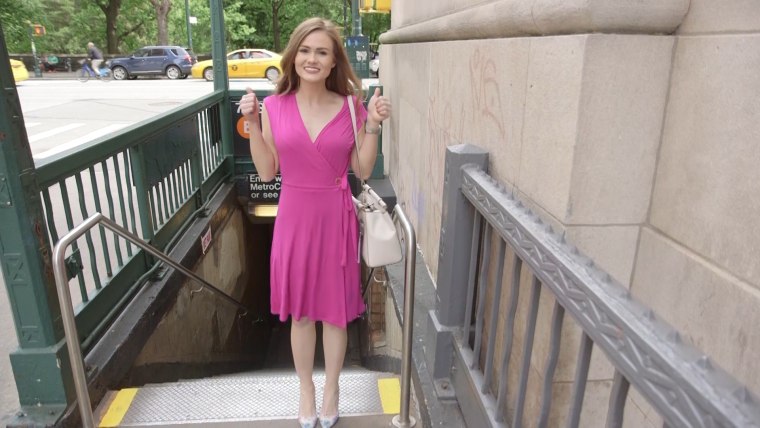 Since it was a beautiful day (and I wanted to put this trick to the test) I made my way to Central Park to take in the greenery. My goal was stroll around and check out the Bethesda Terrace, which has a seriously long flight of stairs. Gulp.
I was able to walk down the center of the stairs without holding a railing at all. In fact, I noticed that I was significantly less wobbly and had more control and balance with each step.
I felt good. Actually, I felt great. My feet weren't aching after all of that walking and it barely felt like I had heels on. So far, so good!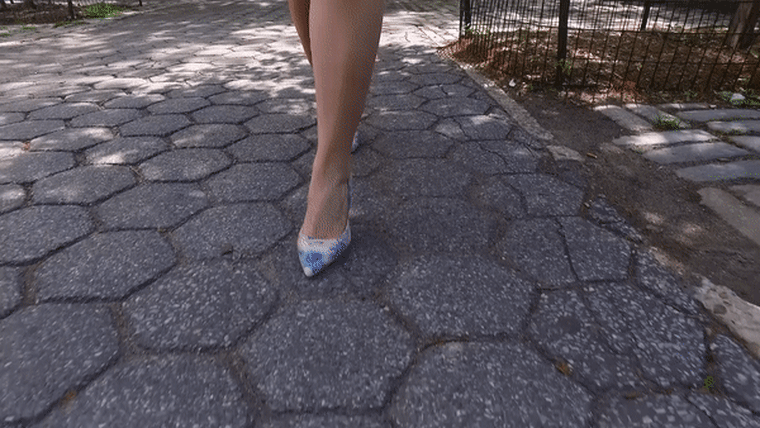 Afternoon
After a full morning of exploring (about three hours), it was time for lunch. I stopped at Times Square to grab a hot dog — all while standing.
If I wear heels on a typical day, I'll bring a pair of flats to flip on after about two or three hours. I was pushing four hours and still feeling strong.
After that, I headed up to the Met Museum for, you guessed it, more stairs. You can start feeling bad for my calves now.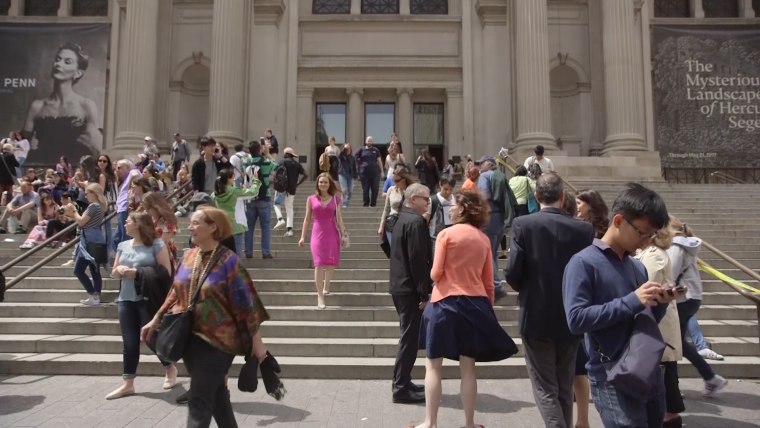 After five hours of roaming the New York City streets with my toes taped, I could barely tell my heels were on. I walked A LOT by this point, which would tire me out on any day, even if I was wearing my favorite flats.
Was this hack actually working?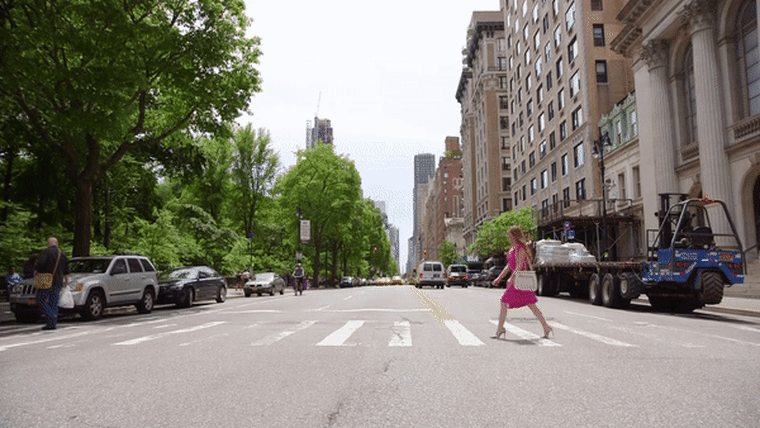 I ended the day with a quick shopping trip up and down Fifth Avenue. Well, it was mostly window shopping but it gave me a good excuse to walk around a bit more before heading back to the office. A full eight hours later, I still had my shoes on.
Final thoughts:
I certainly did more walking and climbing stairs than I would in a typical day — with or without heels. And after eight hours, my feet weren't in excruciating pain and the tape was still on. It didn't slide off one bit. I was tired, don't get me wrong, but I could have easily kept them on for another hour without complaining.
The two biggest benefits that I saw were that my feet weren't aching or swollen and that I felt more balanced. The combination of both of those things made my day so much more pleasant. I was able to relax and focus on the day, rather than my throbbing feet.
With that said, I wouldn't trade my flats for heels on a daily basis. This hack isn't a magical fix for another high-heel conundrum: painful blisters.
But when I had an event the next night, I found that I didn't dread wearing heels because I knew I had my secret weapon: tape.
RELATED: