Want to get Al's flavor in your neck of the woods? Now you can — in burger form!
Al Roker teamed up with cult-favorite Shake Shack to create a signature burger, dubbed the Roker Burger. It's an all-natural Angus burger topped with Niman Ranch BBQ pulled pork, double American cheese, red-eye mayo and pickles. It's the perfect pick-me-up, especially considering the red-eye mayo, which features espresso, maple and vinegar.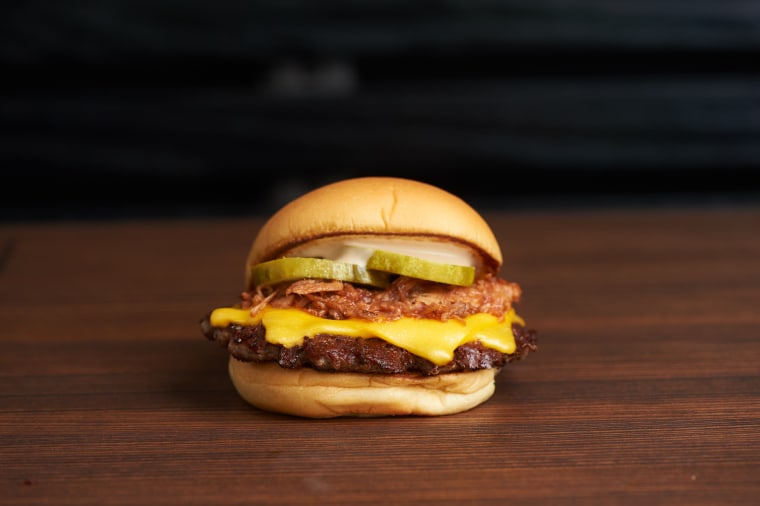 Just like Al, it's certainly a punch of flavor that'll wake you up!
The burger will sell for $7.49 at all Shake Shack locations around the US (except for restaurants at New York's JFK airport and stadiums). To top it off, $1 from every Roker Burger will support No Kid Hungry in its effort to end childhood hunger in America — because 1 in 5 kids are living in households without consistent access to food.
"Creating a burger with the folks at Shake Shack is exciting," Al said. "Creating a burger that helps childhood hunger is inspiring."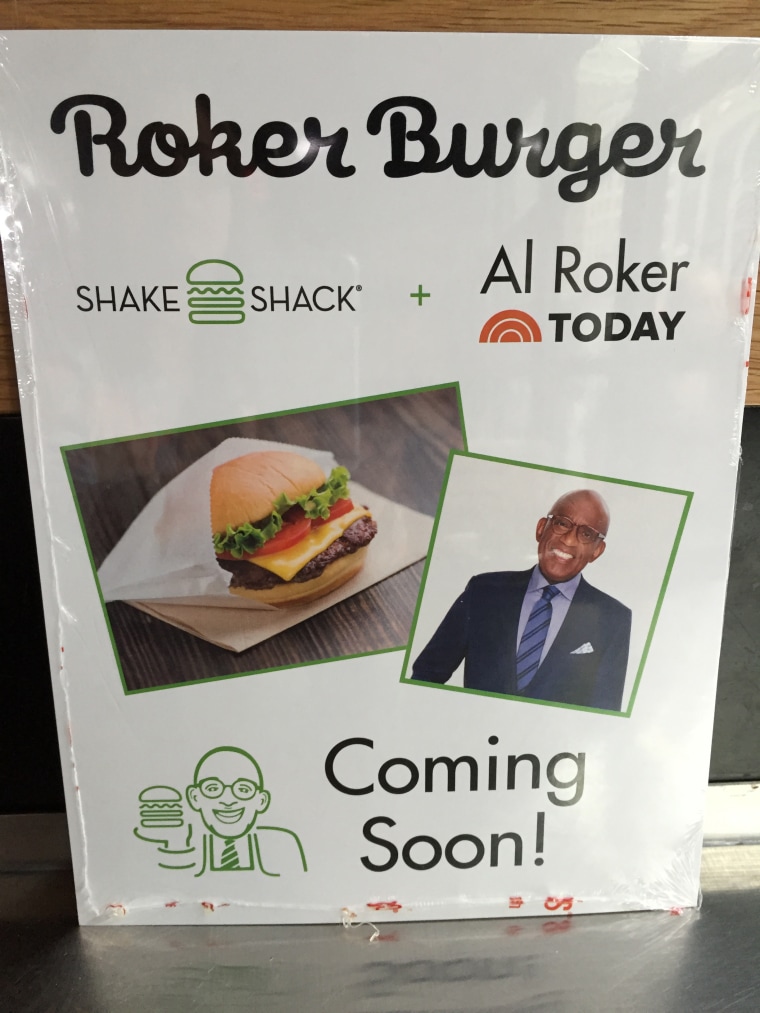 If you want to get your hands on it, you've got to move fast. The burger is only on the menu from August 22 – 26. And once you do, make sure you take a pic and post it with #RokerBurger — we'll be sharing some of our favorites!
The collaboration is part of the TODAY's Original series, in which Al, Matt and Savannah will all be creating their own products to benefit the charities of their choice.