Veteran broadcaster Willard Scott officially retired Tuesday, but there weren't tears. His final sign-off was as jubilant and zany as the legacy he left behind.
"He's in the marrow and the DNA of this show," said Savannah Guthrie. "He's probably the most identified with the show than anybody. I think of Willard Scott I just think of joy."
And so does former TODAY anchor Katie Couric, who summed up her description of the 81-year-old legend with three words: joyful, funny and ebullient.
Willard stepped down Tuesday after 65 years with NBC, 35 of them at TODAY. Anchors past and present sent him off by recalling some of their favorite memories of the man Matt Lauer called "the heart and soul of the TODAY Show."
But lest they become too sentimental, they also laughed at the moments when Willard's sense of humor lightened up the set. He has dressed up as both Carmen Miranda and Boy George and once kissed a pig on air.
"With Willard, there are no boundaries — and that's usually a good thing," said Katie.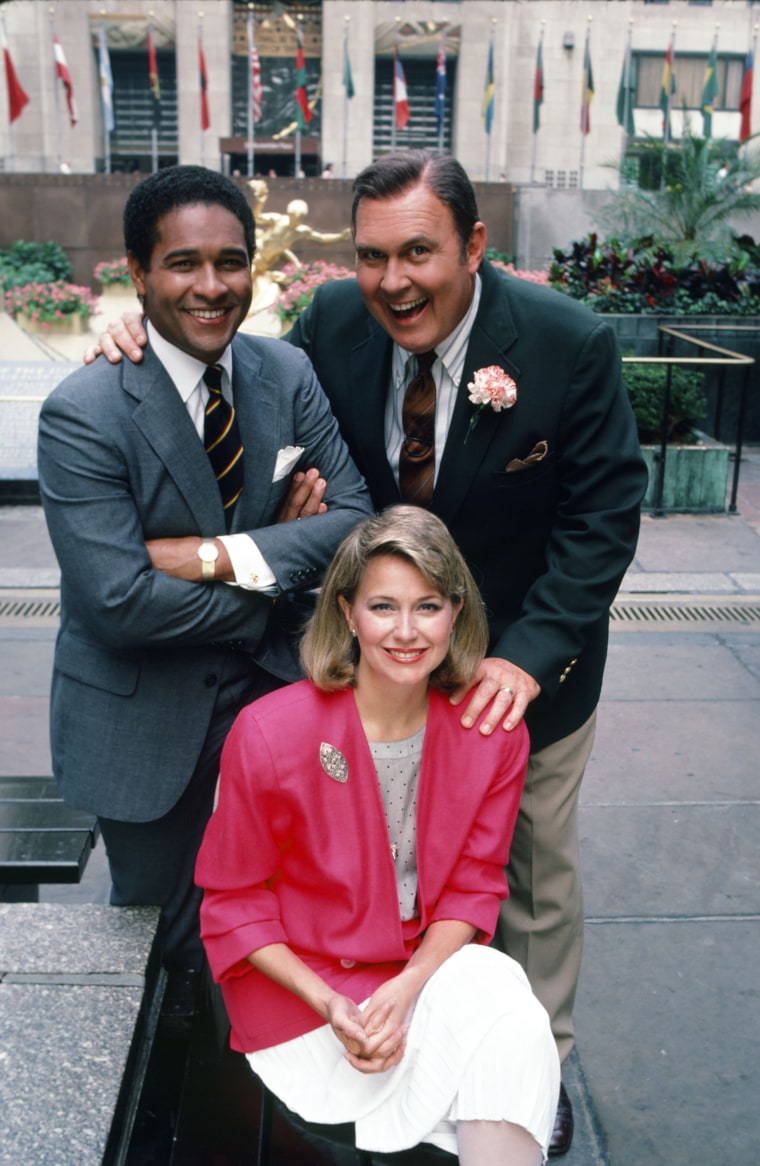 Jane Pauley made the perfect analogy about what TODAY was like before and during Willard's tenure.
"It's a little like television going from black-and-white to color," she said. "It was pretty staid and serious. And then, boom! Willard comes."
RELATED: Happy 80th, Willard! 8 things to know about the TODAY legend
Jane called it a privilege to have been on the set for "that historic moment in morning television" when Willard appeared in drag as Carmen Miranda, the samba singer known for colorful costumes and fruit-laded headpieces.
"They're still talking about it," she said.
Matt agreed: "That was one of those moments on television that became a phenomenon."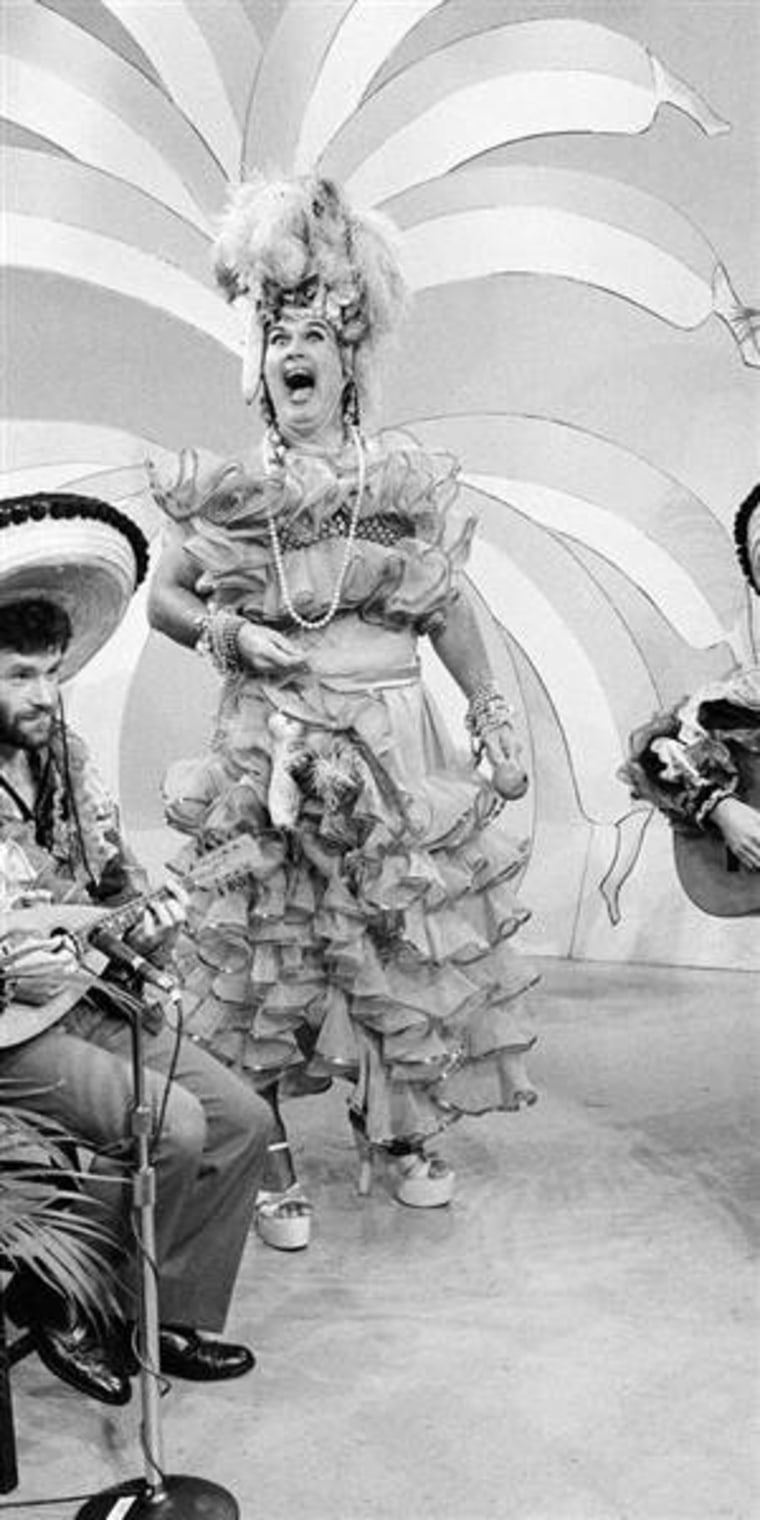 That also was Willard, whose quirkiness had no boundaries and who was never afraid to poke fun of himself along with his colleagues.
But always, there was a kindness in his humor. Al Roker considers Willard his mentor.
"He's a friend. He is literally my second dad," said Al, who succeeded Willard in the 1990s.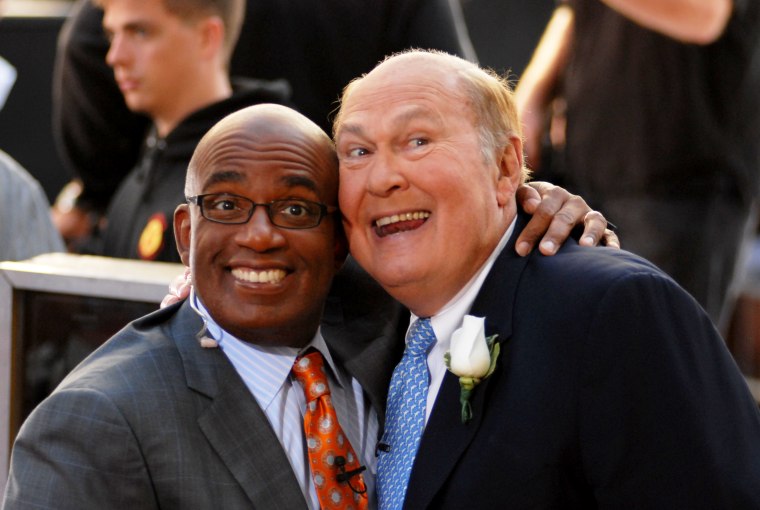 Willard also was known for routinely taking his weather reports on the roads, speaking with locals at various landmarks throughout the nation.
"Willard reminded everybody that there's this whole, wonderful, quirky, fascinating country out there," Savannah said. "He loved introducing America to America."
That's "because Willard was America in a lot of ways," noted Tom Brokaw.
RELATED: Willard Scott got married! TODAY legend weds longtime love
It certainly helped explain why former first lady Barbara Bush broke away from her husband during his 1989 inaugural parade to race over to Willard, who was reporting from the sidelines, and give him a smooch.
At the time, Bush said her husband didn't realize she knew Willard. "I said, 'I don't know Willard Scott, I just love that face.'"
Willard also got a personal callout from President Clinton when he was on one of his then-famous jogs outside the White House. Clinton had spotted Willard doing a broadcast, so he swung by and invited him to join him on his run. Willard did.
More recently, Willard's trademark became celebrating the birthdays of viewers who reached their 100-year milestone.
"Willard made it cool to age," Matt pointed out.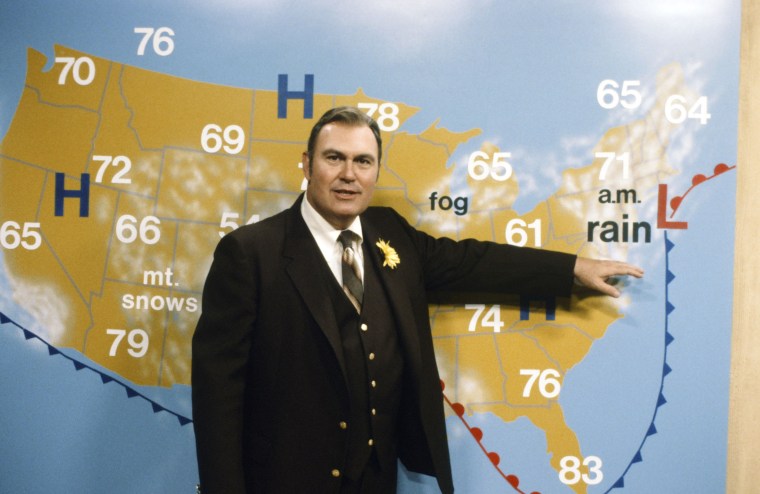 "It made you feel like he was celebrating your grandparents," said Katie, who called Willard "such a gift to the country."
While there is no replacing Willard, Al will take over centenarian birthday wishes.
"I wish nothing but the best and good health to you, so much so that I get to announce your birthday on a Smucker's jar," he said. (Smucker's is a TODAY sponsor.)
Thanks for the memories. We love you, Willard!
Follow TODAY.com writer Eun Kyung Kim on Twitter.