Who better to give lessons on love ahead of Valentine's Day than a group of couples who have all been married at least 50 years?
As part of TODAY's special series "A Little Romance," Hoda Kotb decided to meet with six couples who represent more than 350 years of successful marriage to find out their secrets to long-lasting love.
Kotb picked their brains to find out how they met, how they came to get married and how they have remained in love for more than half a century.
Support and a good sense of humor are a good place to start, according to Ben and Annette Connolly, both 78, who have been married for 53 years.
"If you fall, I'll always pick you up,'' Annette said. "After I stop laughing."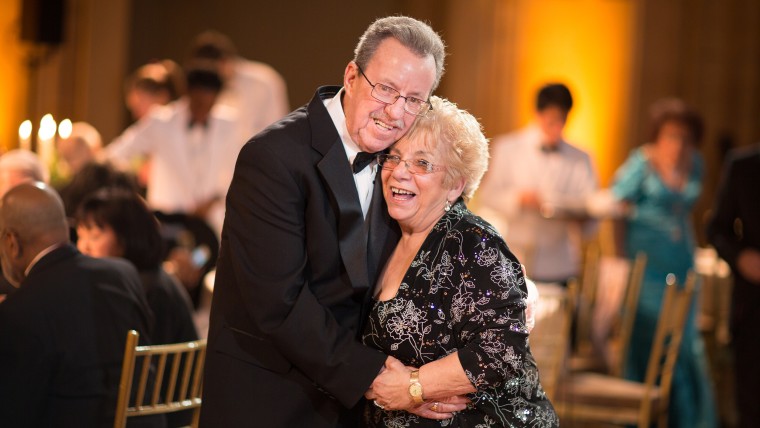 RELATED: 'You made my day': Hoda Kotb and Jenna Bush Hager commit random acts of kindness
For some of the couples, it was love at first sight. Marian and Philip Sarno, both 80, have been married 61 years, and the seeds of that love started early.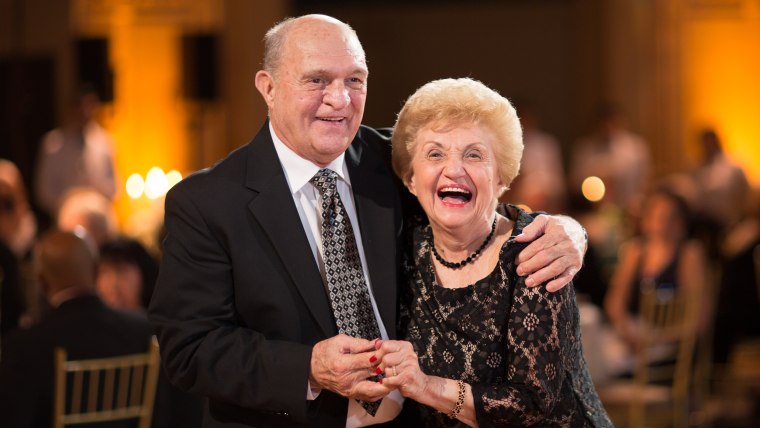 "She was crossing the street and the guy I was with, I poked him, and I said, 'I'm gonna marry her,''' Philip said. "And he looked at me like, 'What are you, nuts?" I was only 15."
"It seemed like from that day on, no matter where I went, there he was,'' Marian said. "He was a pain in the neck, to be honest with you."
RELATED: Wounded veteran gets surprise backyard makeover: 'I had to pinch myself'
For others like Doris Zeiser, 88, and her husband, Ed, 89, who have been married for 68 years and have seven children, it took a little bit longer.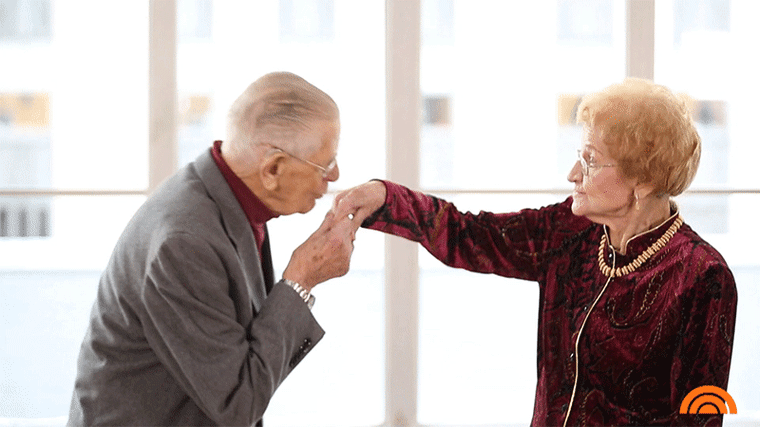 "One night we came home and he said, 'You know, I decided I love you,'' Doris said.
"I was romantic,'' Ed said.
"So I said to him, 'I'm not sure I like you,'" Doris said.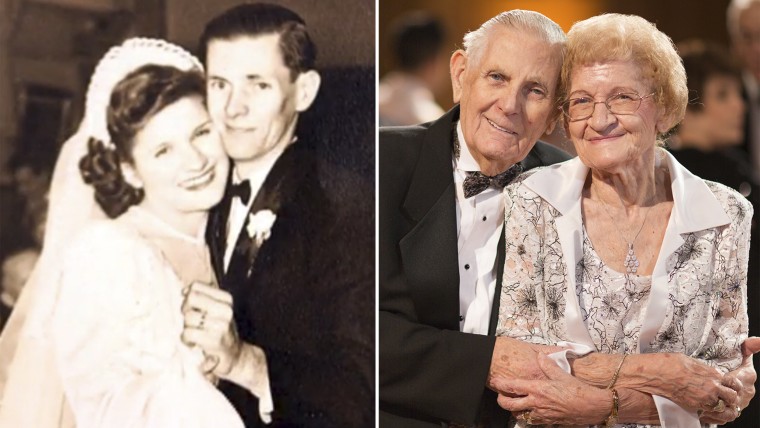 RELATED: 'I enjoy life every day': 100-year-old golfer shares secret to living longer
For Kenneth and Shirley Radcliffe, both 82 and married 52 years, it was Kenneth who tried to get over his fears.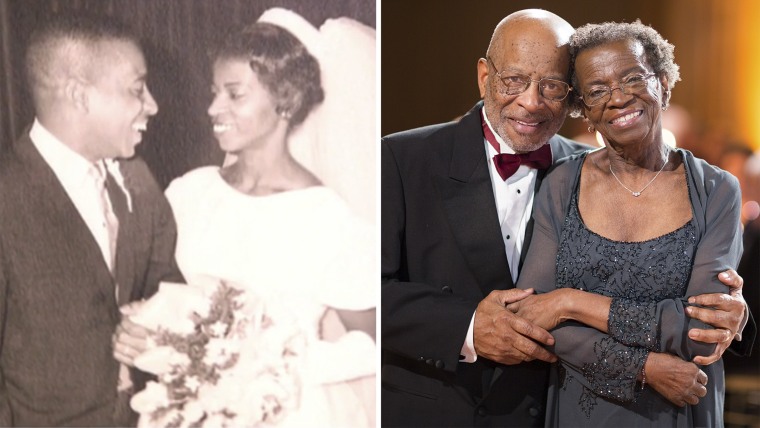 "I found myself on one knee and proposing,'' he said. "And I remember those voices going off in my head. 'I thought you were gonna wait until you were 30. What are you doing?'''
The couples also offered their tips on what it takes to have a successful marriage:
A lot of love and patience, plus discussing what you want to spend your money on, according to the Zeisers.
Do everything together, don't argue in front of the children, and trust each other, according to the Sarnos.
Be honest, don't put off the inevitable, don't go to bed mad and take the time to get to know one another rather than rushing into marriage, according to the Radcliffes.

Dance and have fun, according to the Connollys.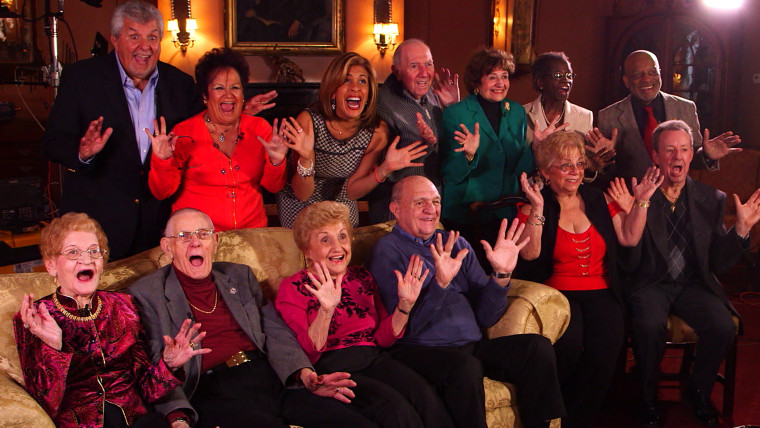 Follow TODAY.com writer Scott Stump on Twitter.