Happy 60th birthday, Bob Saget!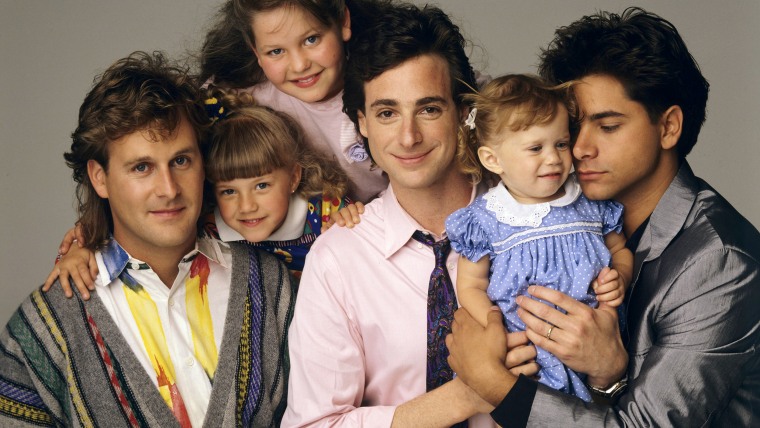 Things have come full-circle for the "Full House" star, who's celebrating a milestone birthday Tuesday. From 1987 to 1995, Saget played Danny Tanner, a widowed dad who called upon his friends Jesse Katsopolis (John Stamos) and Joey Gladstone (Dave Coulier) to help raise his three kids, D.J. (Candace Cameron Bure), Stephanie (Jodie Sweetin) and baby Michelle (played by equally wee twins Mary Kate Olsen and Ashley Olsen).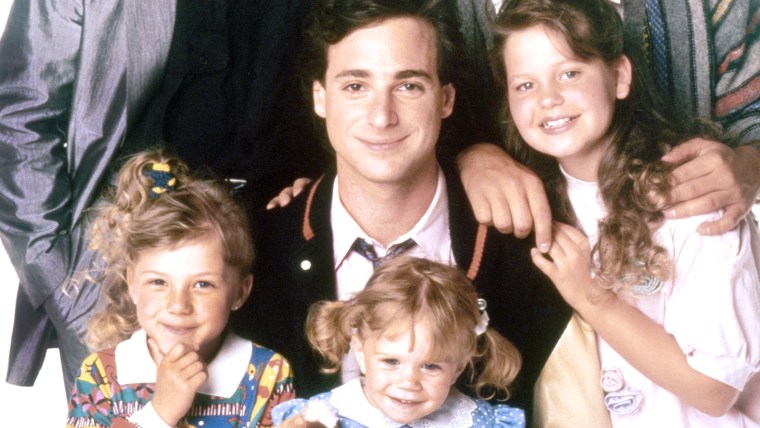 Almost three decades after the ABC sitcom made Saget a household name, the comedian has been back hanging with the extended Tanner family on Netflix's "Fuller House."
That got us thinking: What has the rest of the primary "Full House" cast been doing these past few years? Yes, most of the original cast signed on for "Fuller House," but what were they — and two notable "Fuller House" no-shows — doing before that? Let's look at the main cast of "Full House," then and now.
Bob Saget (Danny Tanner)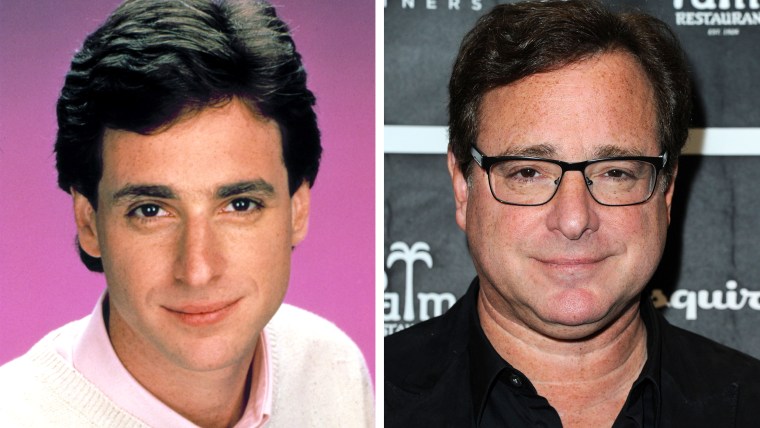 Then: Saget's character raised his three children in greater San Francisco, and imparted heartfelt lessons in an episode's final minutes as a sappy piano melody played in the background.
Now: In addition to "Fuller House," Saget has continued to perform standup, and notably voiced the role of the narrator on the long-running CBS sitcom, "How I Met Your Mother."
John Stamos (Jesse Katsopolis, aka. Uncle Jesse)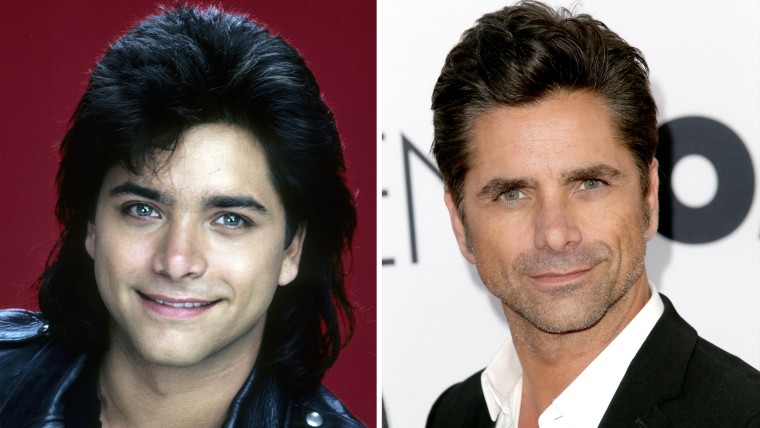 Then: Being devastatingly handsome. Saying "Have mercy!" with swagger. Subbing in on drums for the Beach Boys.
Now: Still doing all of those things, but the 52-year-old, on top of that, is aging backwards somehow. He's also starring as Jimmy Martino, a man adjusting to life after he learns he's both a father and a granddad, on Fox's "Grandfathered."
MORE: John Stamos brings cheer to kids with serious illnesses — see the sweet photos
Dave Coulier (Joey Gladstone, aka. Uncle Joey)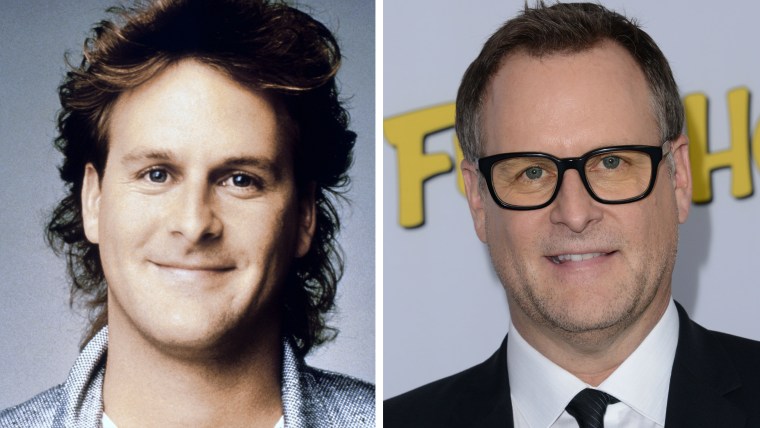 Then: Cutting. It. Ouuuuut. And giving the world the Popeye impersonation it never knew it needed, but suddenly couldn't live without.
Now: Coulier, 56, continued to deliver impressions for two Adult Swim series, "Robot Chicken" and "China, Illinois." He also made a cameo on the Stamos-tastic "Grandfathered."
Candace Cameron Bure (D.J. Tanner)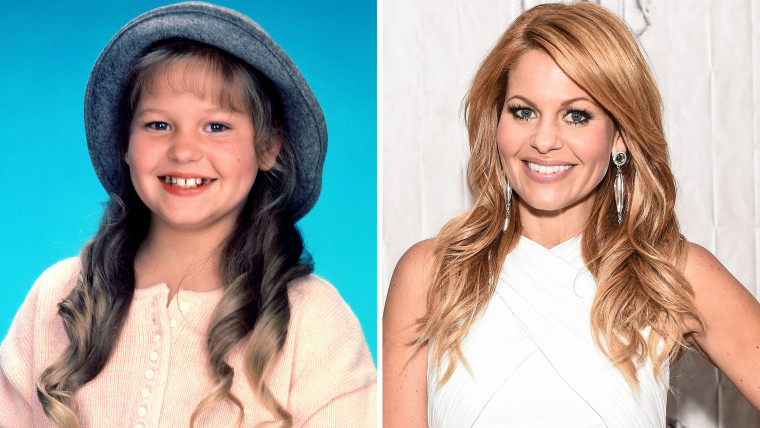 Then: Being the influential and (usually) responsible oldest Tanner daughter, and often acting in more mature fashion than Jesse and Joey.
Now: Having just reached a milestone birthday of her own (40) last month, Cameron Bure has been busy in recent years as a host, TV-movie star and even as a dancer, which she demonstrated as a third-place finisher on Season 18 of "Dancing with the Stars."
RELATED: Candace Cameron Bure turns 40: See 'Fuller House' stars' sweet birthday tributes
Jodie Sweetin (Stephanie Tanner)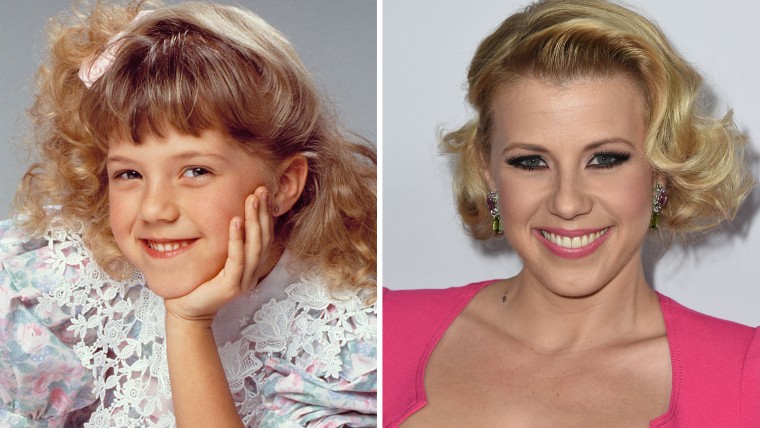 Then: As the beleaguered middle-child, Sweetin's often-exasperated Stephanie delivered one of the series' most memorable catch-phrases: "How rude!"
Now: Since 2011, Sweetin, 34, has starred in a web series ("Can't Get Arrested"), appeared in two TV-movies ("Singled Out" and "Defending Santa"), earned indie-film cred ("Walt Before Mickey") and dabbled in reality TV ("Hollywood Medium with Tyler Perry" and the current season of "Dancing with the Stars").
Mary-Kate Olsen and Ashley Olsen (Michelle Tanner)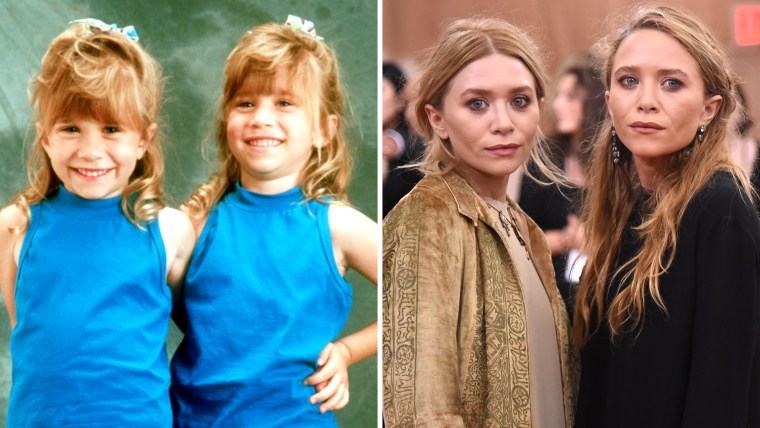 Then: Just 15 months old when "Full House" premiered in September of 1987, Mary-Kate and Ashley Olsen took turns playing baby Michelle, and went from being adorable human props to stealing scenes (especially when exclaiming, "You got it, dude!").
Now: The Olsen twins, 29, are the lone "Full House" cast members on this list not to appear in Season 1 of "Fuller House." According to executive producer Bob Boyett, Ashley told him she didn't "feel comfortable acting" because she hadn't been on camera since she was 17, and Mary Kate — who appeared in the 2011 film "Beastly" — told him the timing wasn't ideal, People reported. But the sisters aren't exactly struggling. Thanks to the twins' blockbuster home-video series geared toward children and subsequent successes in the world of fashion, their combined net worth has been estimated at $100 million or more.
RELATED: John Stamos gets knocked around by Olsen twins in adorable throwback video
Lori Loughlin (Rebecca Donaldson-Katsopolis, aka Aunt Becky)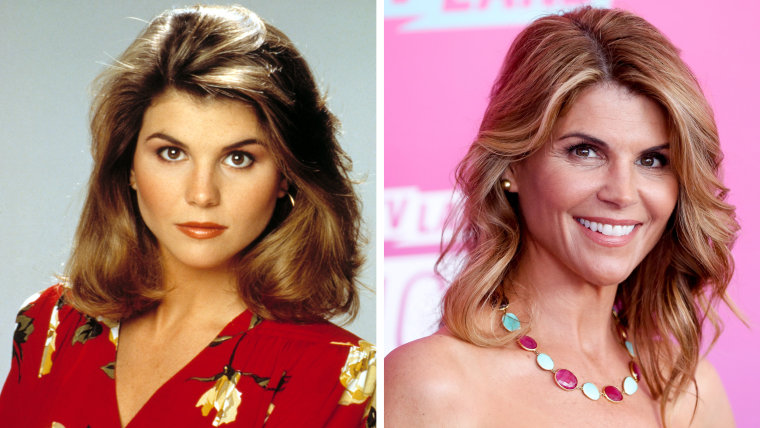 Then: Loughlin's Rebecca Donaldson co-hosted "Wake Up, San Francisco" with Danny Tanner, and later fell for (and married) Girard Street's resident stud, Jesse Katsopolis.
Now: Since wrapping her role as Debbie Wilson on the CW's "90210" in 2012, the 51-year-old actress has guested on "Psych," "Major Crimes" and "Enlisted," and become a Hallmark Channel mainstay through the series "When Calls the Heart" and five "Garage Sale Mystery" TV movies.
Andrea Barber (Kimmy Gibbler)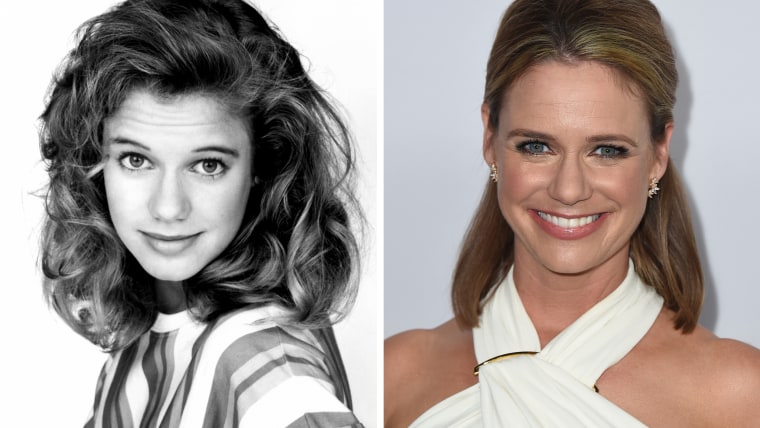 Then: Barber played the Tanners' nosy neighbor and D.J.'s best friend — one who was, shall we say, eccentric and quirky.
Now: Barber, 39, mostly abandoned Hollywood after "Full House" wrapped in 1995, making exceptions for two "Full House"-related gigs: A 2012 Funny Or Die sketch featuring herself and Coulier, and, of course, "Fuller House," where Kimmy returned to help D.J. Tanner-Fuller and Stephanie raise D.J.'s three boys.
RELATED: 'Fuller House' Season 2 is underway! See the very first pics
They all grow up so fast.
Follow TODAY.com writer Chris Serico on Twitter.