Is taking a cruise the ultimate vacation? Not only are you sailing the open seas, and waking up each morning in a new destination, you're also enjoying top-notch dining at every meal.
But if you're a relative novice to the scene, it can be bit overwhelming navigating how it all works. Which ship should you choose? What do you pack? How long should you go for?
TODAY spoke with several cruising experts to get their best tips to help you book your next trip.
1. Know what size ship you're booking.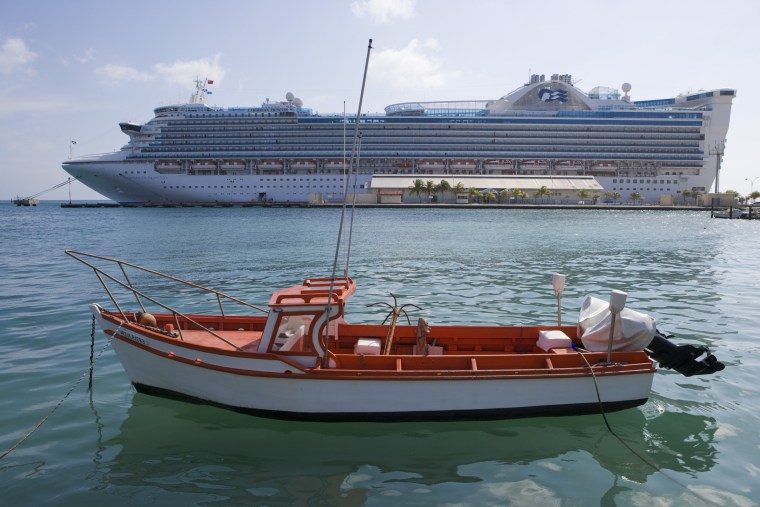 Ships range in size from just a few hundred guests on board to full-blown floating cities. Each has its allure depending on what type of experience you want. For a more intimate experience, where you're getting to know fellow passengers and checking out tinier ports, look into smaller ships, like those from Uniworld, Windstar or Star Clippers. Midsized ships like Regent Seven Seas Cruises Mariner or Cunard's Queen Victoria have just a couple thousand passengers, meaning you'll still get more personalized service, but with more onboard entertainment options. Larger ships like Harmony of the Seas by Royal Caribbean make it so you never even want to disembark. This is great if you prefer to stay close to a home base, but have plenty of activities to keep the family happy.
2. Account for extra travel days.
This might seem like a no-brainer, but make sure you don't start your cruise by missing your ship. "One of my cardinal rules for cruise trips is to fly to my port of embarkation a day early," Carolyn Spencer Brown, editor-in-chief of CruiseCritic.com, told us. "No matter the season, anything can happen — flight delays and cancellations can happen, and often do." Sure, there's an extra cost involved, but the peace of mind is priceless. You can even make it into more of a vacation by booking a hotel that overlooks the port. If you have an early wake-up time, you can actually watch your ship sail in.
3. Pack a carry-on bag for embarkation.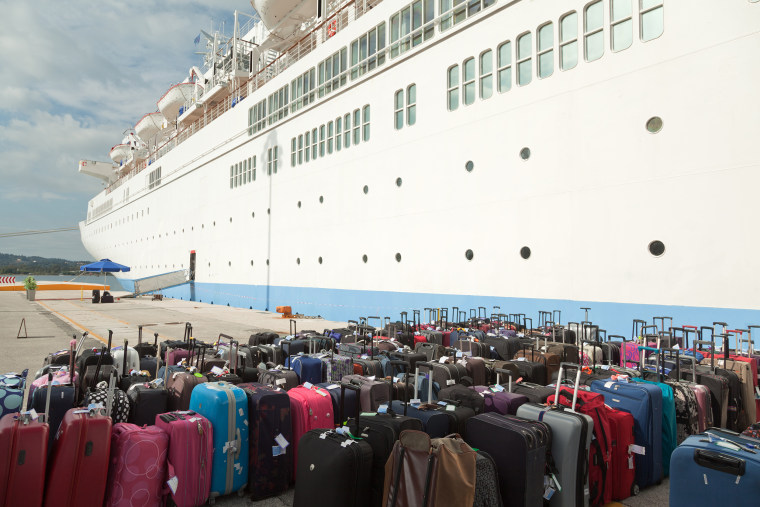 Even though you typically associate carry-ons with airplanes, you should bring one for a cruise ship as well. Why? Because luggage gets dropped off outside the terminal and delivered to your stateroom…eventually. You'll want to make sure you keep important items, like medications, a swimsuit and a change of clothes handy, so you can start your vacation immediately once aboard.
4. You can pack as much as you want.
Usually you have to pare down what you pack for a vacation; not on a cruise ship. "You do not have to worry about weight limits, so bring the clothes and shoes that you want to don on your vacation," Josh Leibowitz, senior vice president of Cunard North America, told us. In fact, you'll want to bring a lot of options depending on your cruise. "You may need both bathing suits and SPF, plus jackets and pants for cooler areas you visit," said Leibowitz. "If you are traveling on a Queen Mary 2 Transatlantic Crossing, for example, you will want to dress up for fabulous formal nights and galas at sea."
5. Know what activities your cruise has to offer.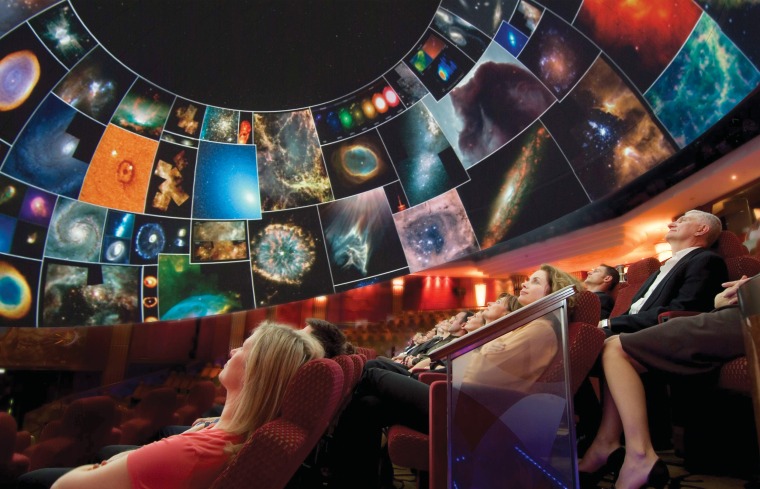 More and more cruise lines are going out of their way to differentiate themselves by offering unique onboard activities to themed voyages. For example, Windstar partnered with James Beard to offer sailings for foodies that feature award-winning chefs; Tauck and Holland America have "Planet Earth"-inspired voyages; and MSC Cruises has the first Cirque du Soleil performances on a ship. "Think of the ship as a destination – not just a mode of transportation to get from point A to point B," Roberto Fusaro, president of MSC Cruises USA, told us. "Research, plan ahead and focus on making the most of your vacation on board and on shore." Knowing what's available in terms of activities can help you choose a cruise based on your interests.
6. Book all activities in advance.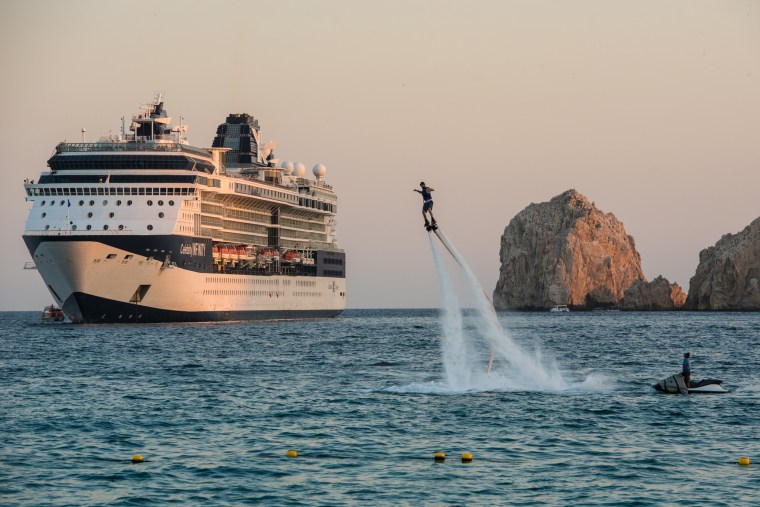 "Book your reservations at specialty restaurants, spa treatments or salon appointments and shore excursions ahead of time," said Leibowitz. "Typically, the most popular activities and/or times can fill up quickly."
Brown agreed, adding, "If you're planning a special celebration on board, make important reservations ahead of time on your cruise line's website (or ask your travel agent to handle). The same advice applies to shore excursions; if a particular tour in port is on your bucket list, make sure to reserve upfront."
7. Make sure all your paperwork is in order.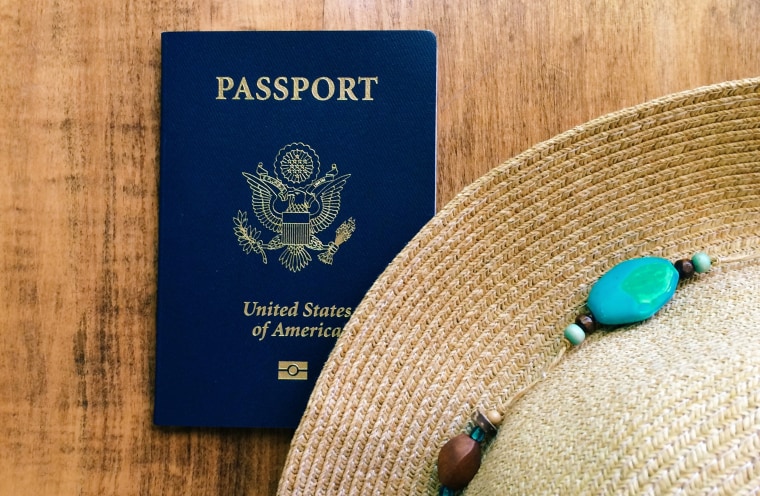 Being on ship can give you the false sense that you never really left home, but you may actually be visiting several countries. All cruise companies do a good job of navigating the paperwork required to go in and out of multiple destinations, but you still need to pay attention. Keep on top of any emails or paperwork sent to you, and if traveling outside the United States, check your passport to make sure it's valid for at least six months from the time of your cruise.
8. Consider an inaugural cruise.
Many people rely on fellow travelers' reviews before planning their vacations. But when it comes to cruising, you may actually want to consider an inaugural voyage for several reasons. One, the lines frequently offer mementos to passengers of a maiden voyage, like when Cunard's Queen Mary 2 offered "limited edition" commemorative items, including cups and saucers, stamps and even painted ostrich eggs. Next, there's often discounted rates on maiden voyages, as well as special celebrations at various ports, since companies are trying to drum up interest. Another bonus? Everything will be brand new! Who doesn't love spotless rooms and never-before-used sheets and towels?
Bon voyage!
RELATED
These are the best family-friendly hotels in the US
7 travel gadgets will take the headache out of any trip
Navigating the waters of high-end cruises: What do you get on a $100,000 voyage?