/ Source: TODAY Contributor
The journey of infertility is a path that couples desperate to be parents never choose voluntarily. It's a road that can lead to painful procedures, invasive questions and a roller coaster of emotions for both male and female partners.
Sometimes, fertility treatments work and a couple gets to hold their baby in their arms. Other times, months turn into years of waiting, despairing and hoping for a positive outcome.
According to the National Infertility Awareness Week (NIAW) website, one in eight couples — or 15 percent of couples in the U.S. — struggle to have children. It's a club no one wants to be in, but many find themselves joining.
In honor of NIAW and the couples who bravely face infertility daily, TODAY spoke to women who struggle — or have struggled — with infertility to hear what they wish they knew about infertility at the start of their journey.
1. That there may be a simple fix for the issue
Today, Melissa Koebrugge has three children, but the Maryland mom says she and her then partner spent two years trying to conceive their first child. After the first year of trying to get pregnant, the couple was referred to a fertility clinic, where they were eventually scheduled for in vitro fertilization (IVF.)
But, after visiting the clinic for a procedure to ensure her fallopian tubes were clear for the IVF, Koebrugge got pregnant through intercourse with her partner.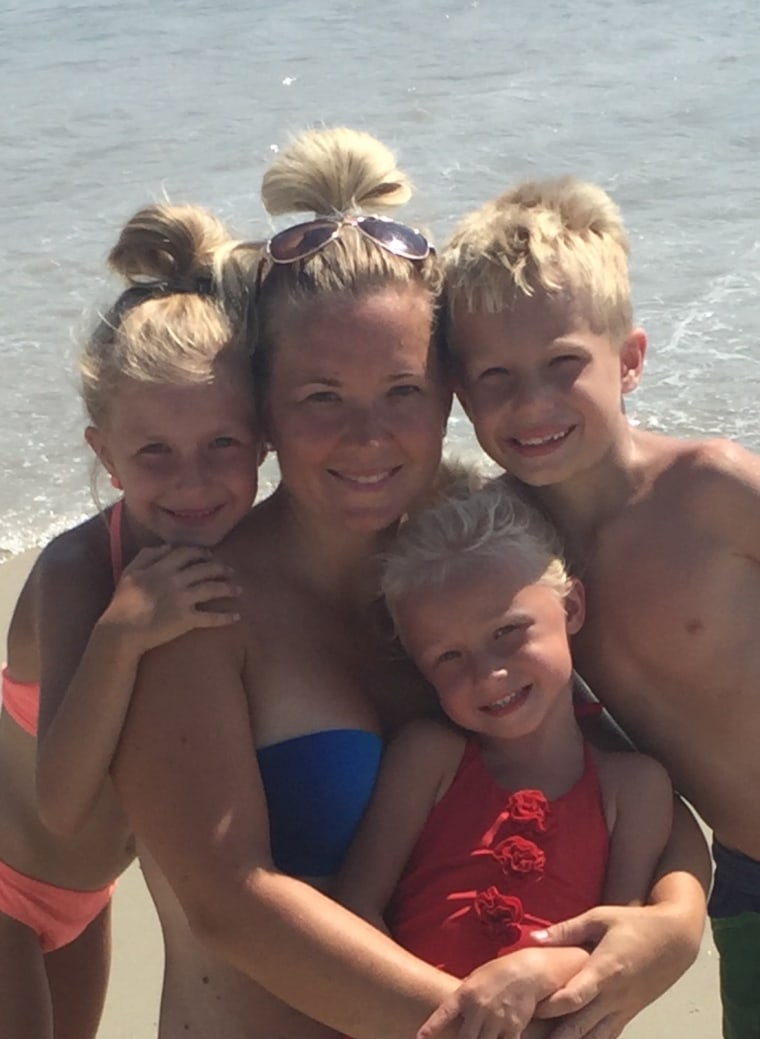 "I was supposed to start some medicine on the first day of my next period," said Koebrugge. "However, I never got a period. Clear tubes meant a clear runway for the sperm...the procedure pushed through some sort of blockage."
Koebrugge says, had she known the fix for her infertility would be so simple, she would have requested the procedure sooner.
Dr. Janet Mclaren Bouknight serves as director of the University of Alabama at Birmingham In Vitro Fertilization Program, and says while there are sometimes more serious problems that cause infertility — such as very low sperm counts or premature ovarian failure — there are often simple fertility problems that can be corrected.
"If the female partner is not ovulating correctly, there can be an easy fix, as there are pill medications that will help women cycle and release eggs regularly," Bouknight told TODAY Parents, adding that a basic infertility evaluation typically checks whether or not the female partner is ovulating and the male partner is releasing sperm, in addition to checking for "plumbing problems" like blocked fallopian tubes.
2. When to move forward with treatments, and when to stop trying
Since Jenn Tompkins and her husband started trying to have a baby in 2010, she has miscarried nine pregnancies. Tompkins, who lives in Pennsylvania, says, in the midst of fertility treatments, she and her husband often got pregnant "on their own," resetting the clock on their opportunity to have IVF covered by their heath insurance. Now, with changes in insurance and an out-of-state move, the couple has reached a point where IVF is not a financial option.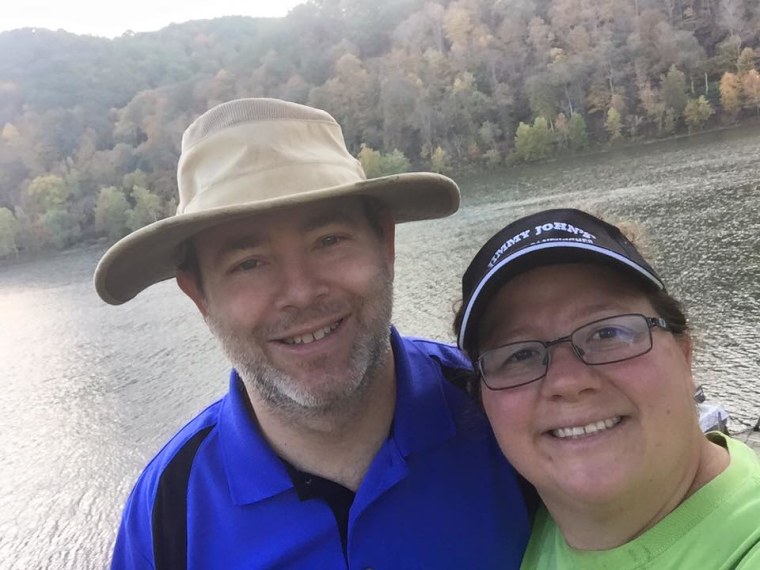 "I wish I knew at miscarriage two or three that we'd make it to nine and still not have a baby of our own to hold," said Tompkins. "We would have maybe went another route earlier."
Bouknight says guidelines from the American Congress of Obstetricians and Gynecologists outline that couples who have tried to conceive for one year without success should seek medical care for an evaluation.
RELATED: Bobbie Thomas: If you're going through infertility, you are not alone
Exceptions to this rule, according to Bouknight, are if the female partner is over the age of 35 — as fertility can decrease with age — or if the couple notices "warning signs" of infertility such as irregular or painful menstrual cycles or a history of pelvic infections or surgeries.
"A patient who has had two to three miscarriages in a row should also seek evaluation as there are certain conditions that can make miscarriage more common," said Bouknight.
"How long a couple is willing to try to conceive, and what fertility treatments they are willing to try, is a very individualized decision," Bouknight continued. "There comes a point, however, when fertility treatment has a very low likelihood of being successful and patients need to be informed of this fact and directed toward other family building options such as adoption and foster care."
3. That all pregnancies/conceptions are not the same
When Florida mom Gina Yancey and her then partner were trying to conceive their first child, they found themselves seeking the help of a fertility doctor to help them become pregnant. However, Yancey says her second pregnancy happened without medical intervention.
"What's really crazy is that our second daughter was an 'oops' two years later — basically first time we weren't being careful," said Yancey. "I always describe her as a gift from God we never knew we wanted."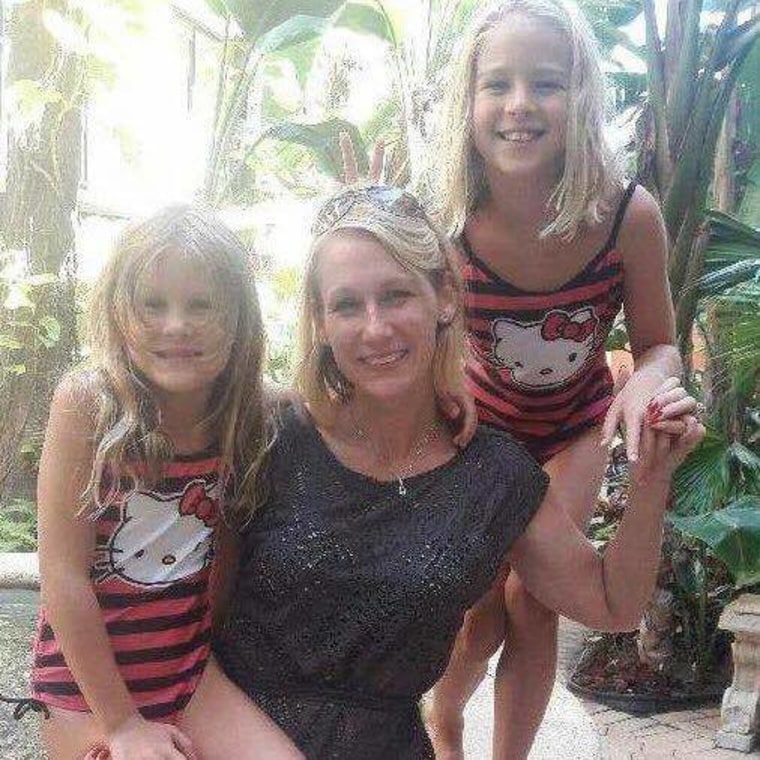 Contrastingly, Virginia mom Rebekah Wilson easily became pregnant with her first child, but recently miscarried her second pregnancy, which she later learned was an ectopic pregnancy resulting in the loss of a fallopian tube during surgery.
"Not only did I lose the tube that the ectopic was in, but the other tube is diseased as well, so we don't know what that means for future pregnancies," said Wilson. "I always just assumed since it all worked out with my first pregnancy that I wouldn't have to go through this type of stuff."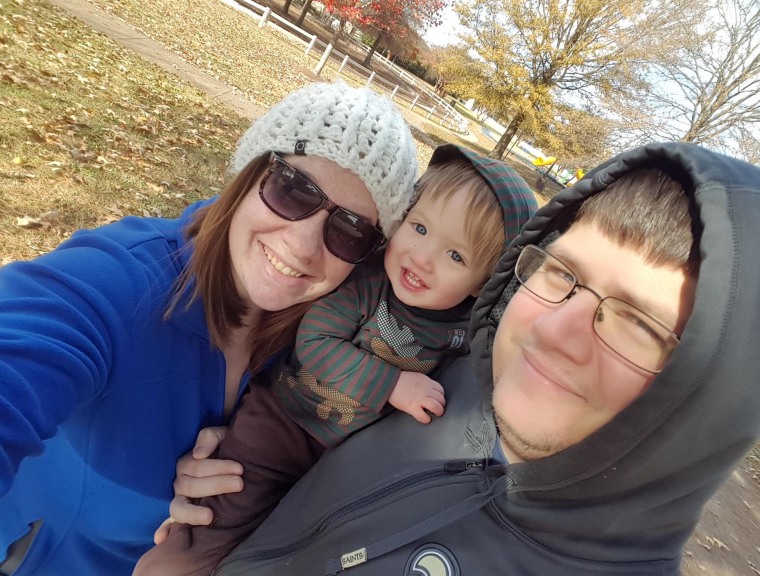 Bouknight cautions that a woman's body can change with time, adding that she often counsels her infertility patients that just because they required multiple treatment cycles to conceive the first time does not mean they will require them for subsequent pregnancies.
Bouknight also says couples who are having trouble conceiving after a previous pregnancy are dealing with a condition known as secondary fertility. The same rules apply to these couples as far as when they should seek an evaluation by a medical professional.
"Often the reason is that the couple is a few years older and, frankly, is not as sexually active with a small child in the house," said Bouknight. "But sometimes, we uncover a blocked tube or a major change in egg or sperm health that will help us guide the couple toward what treatment will give them the best chance of success."
4. That people mean well, but their comments hurt
" I wish I knew or at least could understand that people mean well, but they still suck," said April Eslick. "They almost never say the right thing — or anything helpful. If I got one more suggestion on 'how to do it right' I was going to blow."
Eslick and her husband have been dealing with infertility issues for over twelve years, and the Maryland woman says learning to process her own emotions about infertility has helped her handle the well meaning comments she receives.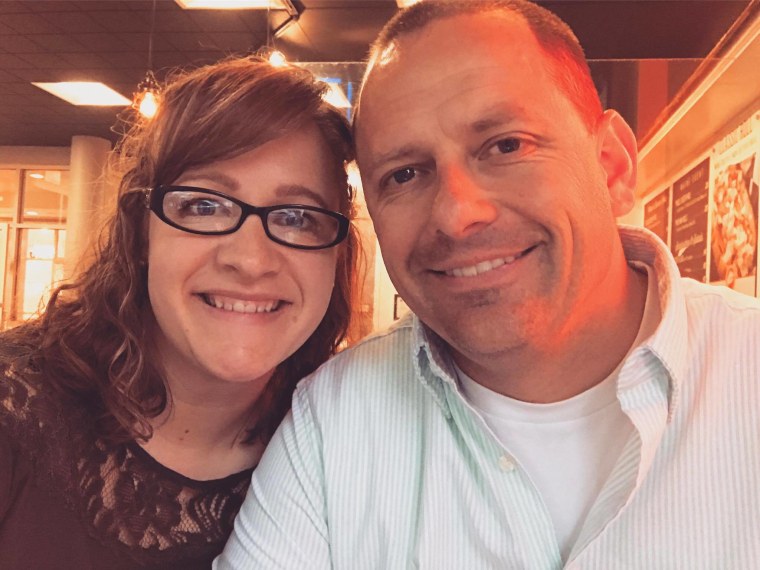 "Truthfully, I wish I knew earlier on how to deal with the emotional impact...finding more of a balance in dealing with all these emotions earlier on would have proven to be very helpful, at least for me as a woman," said Eslick.
RELATED: Couple's funny 'infertility announcements' find the humor in heartbreak
Bouknight says one of the comments her patients hear most often is to "relax and it will happen."
"For couples who have identified the underlying cause of their infertility — such as a very low sperm count or blocked fallopian tubes — the couple knows that relaxing will not fix their problem," said Bouknight. "Suggesting that they relax also implies that their concerns are not important, and for many, having children is extremely important."
Eslick says she's found strength in a close group of friends who are there for her in the times when she struggles.
"Find a great support base, and be and feel human with them," said Eslick. "Cry about it, laugh about it, joke about it, scream about it. I am not a victim of infertility, it doesn't own who I am or who I will be...but these thoughts took me a while to reconcile within myself."
5. That one day, you may miss those well-meaning comments
After several years of infertility, Eslick also says she has noticed less questions about her plans to have a baby.
"In the beginning, you always feel like everyone is on your side, encouraging you — many times with statements or suggestions you don't wish to hear anymore because they come so frequently," said Eslick. "But as the years go on and nothing happens, the statements stop, the encouragement wanes, and while you know people still want good things for you, they stop saying so."
Never miss a parenting story on TODAY.com! Sign up for our newsletter here.
"You miss it because even as annoying as it was, it still meant they believed it could happen. So when they stop saying it, does that mean they don't believe it can happen anymore?"
"I guess now after 12 plus years of infertility, people have just stopped asking," Eslick noted. "We haven't given up, but it's like they have. Odd thing is, sometimes I miss it. Isn't that crazy?"
Bouknight says it's important for friends and family of couples dealing with infertility to find ways to support them throughout their journey — even when the journey is long.
"Useful ways to support couples experiencing infertility are not to offer medical advice, but to offer to help in other ways," cautioned Bouknight. "Keep them company while waiting for a doctors visit, treat them to dinner, or give them a certificate for a massage."
6. That it's OK — and important — to grieve
After a year of fertility treatments and a round of intrauterine insemination (IUI,) Illinois mom Janell Frontone learned she was pregnant with twins. However, at 23 weeks gestation, Frontone lost one of her twins, leaving the second twin to be born alone at 39 weeks.
"It created a very complex, high-risk pregnancy," said Frontone. "But it also created a complicated emotional situation for me. I never quite felt like I could grieve the loss of the baby since I was still pregnant."
RELATED: Husband gets real about infertility, miscarriage in pregnancy announcement
Frontone adds that soon after she delivered, she and her husband conceived another baby "completely naturally and unexpectedly," filling her life with babies and busy schedules and leaving her little time to grieve the child she lost.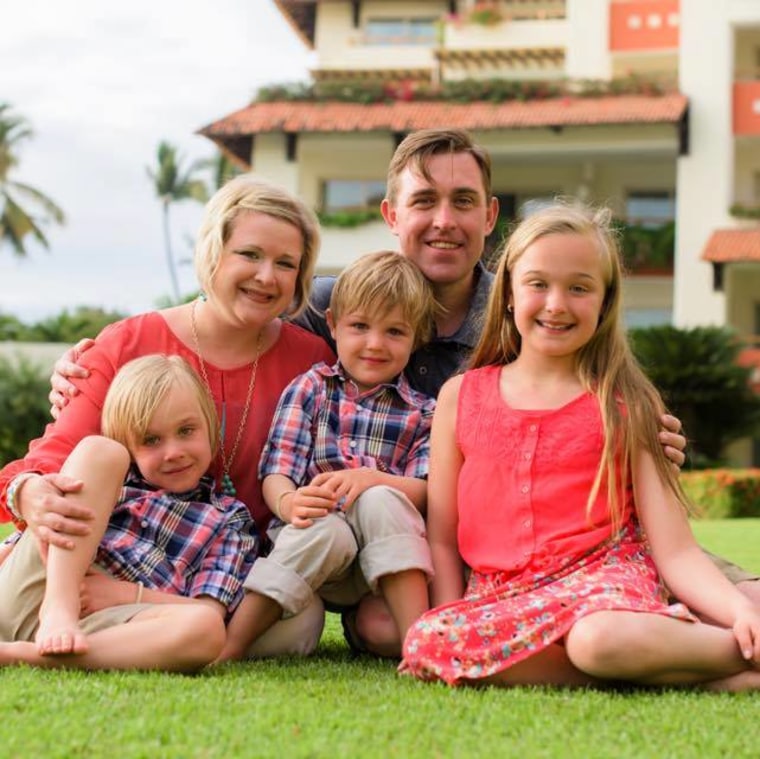 "I was able to work with a therapist who had me do a few things," said Frontone, who says she found it difficult to locate support groups specific to her situation. "To be honest it's still a work in progress."
Tompkins says she continues to grieve each of the babies she has lost, and will do so throughout her entire life.
"Most times it is awfully painful and messy," recalled Tompkins. "Every single time when going to the restroom during a miscarriage or post D&C surgery, it was a reminder that I was still losing my baby — losing the hopes and dreams that we thought we could have again."
Bouknight says grief is a part of the fertility experience.
"Patients grieve the loss of fertility, and especially grieve in the setting of a miscarriage," said Bouknight. "It is also normal for patients to be angry — angry at their ovaries, angry at their cousin who just had a surprise pregnancy, angry that they have to undergo medical tests for something that is supposed to happen naturally — it is important for patients to allow themselves to have these feelings, and to seek the help of a mental health expert if these negative emotions are interfering with their ability to work or maintain relationships."
7. That you are not alone
TODAY Parenting Team Contributor Stacey Skrysak says in going public and sharing her struggles with infertility, she found a community of other women who had gone through IVF treatments before her.
"Knowing others who had gone through infertility and IVF helped so much as I began the emotional roller coaster of daily shots," said Skrysak. "It's a little ironic — infertility can be so isolating because it's often considered taboo. People just don't tend to talk about their extremely personal struggles, almost as if it's the elephant in the room."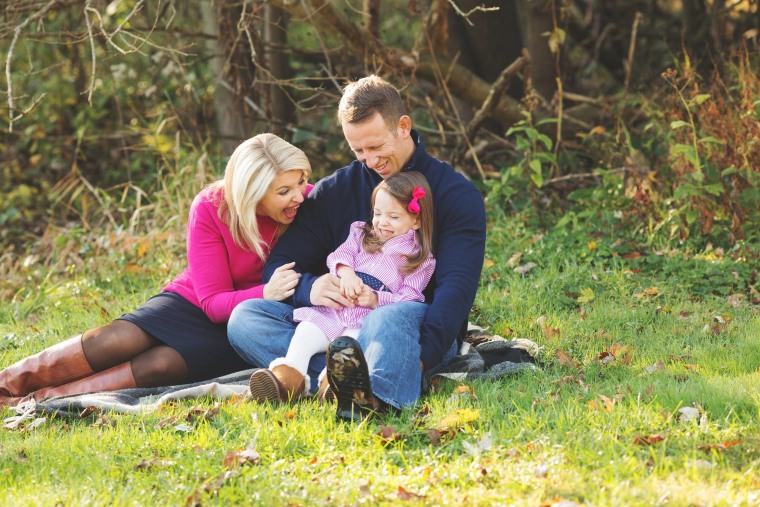 Skyrsak, a news anchor, shared both her experience with infertility and the loss of two of her three triplets candidly with her viewers, something the Illinois mom says she does not regret.
"I heard from strangers around the world with similar experiences and I received messages of hope from people who became cheerleaders as I was in the throes of fertility treatments," said Skyrsak. "There is a community out there, it just takes a little searching and a willingness to let your guard down."
RELATED: How I Found My Village After The Deaths Of My Children
Bouknight highlights the work of National Infertility Awareness Week as an important way for couples to know they are not alone in their struggle to conceive.
"I encourage patients with infertility to reach out for support in whatever way is comfortable," said Bouknight. "To those on the receiving end of those requests for help, your job is primarily to listen and help remind the patient that, while it may feel like it, sometimes infertility is not their whole world."