When I was in a car accident that left me paralyzed from the waist down two days after Christmas, and right before my sixth birthday, I couldn't imagine the life I had in front of me. When you're 6 you want to think and worry about 6-year-old things — swim lessons, hanging on the monkey bars and spending time with friends.
But as a 6-year-old with a new injury, and in the hospital ward that was adults-only, my focus was on which medications to take and when, physical therapy and internal injuries that would never heal.
Don't get me wrong, I still made trouble in the hospital, once taking a container of glitter and sprinkling it through the halls to make the hospital sparkle, but day-to-day life was much harder.
It was a new world for my parents, too. Suddenly they had a child with a disability, in a home that was not at all accessible. They had to learn about a future that no one can really prepare for, all while reeling from our car accident and raising two other kids. Needless to say, it was almost all trial and error.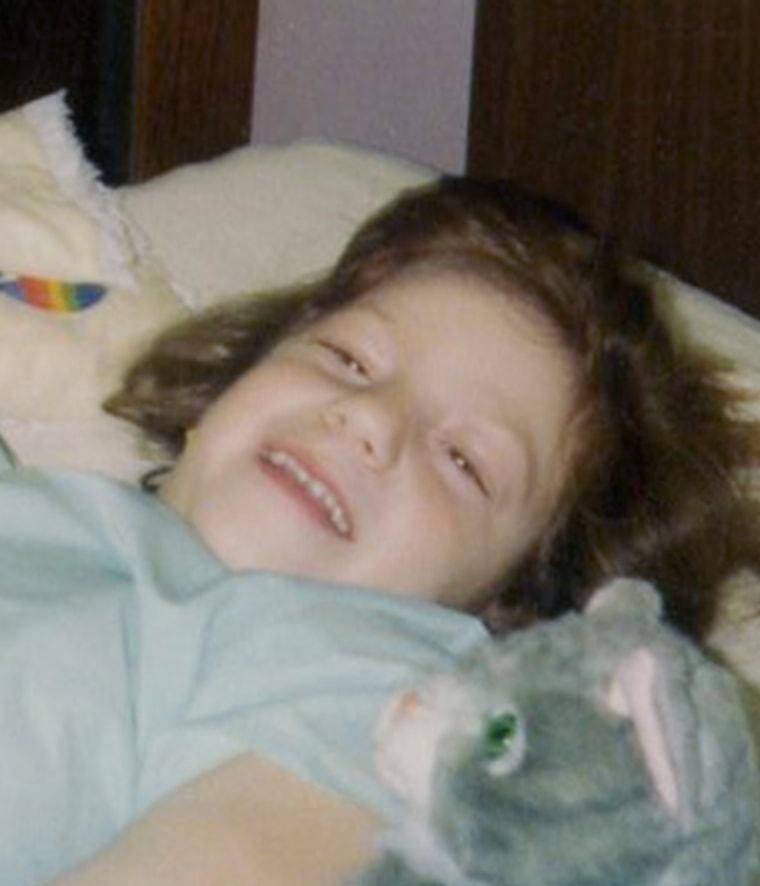 Nearly three decades later, I have gone to college, traveled internationally and built a career, all normal things for a woman in her early 30s. But there are many things I wish I did differently or wish I had known about what life would be like, and missed opportunities I didn't take. Mainly though, I wish there were things I could have told my 6-year-old self.
1. Stand up for yourself.
You will encounter bullies frequently, and sometimes you won't even realize that they're bullying you at first. My "friends" in middle school used to taunt me as I went down the hall, making fun of me. My college boyfriend denied being with me to others.
I'm sorry to tell you that you will not stop encountering these types of people as you get older. They will think you're weak or that your chair makes you an easy target. Don't let them: Tell anyone who will listen, and let your parents help you when the treatment gets too hard.
2. Go to physical therapy, no matter how much you don't want to.
I wish that my parents had made me stick with my physical therapy.
If Mom and Dad tell you that you should go three days a week until you're 18, please, listen to them. It will help with so many complications once you're an adult and you'll get into a routine that will help you live your best life later on.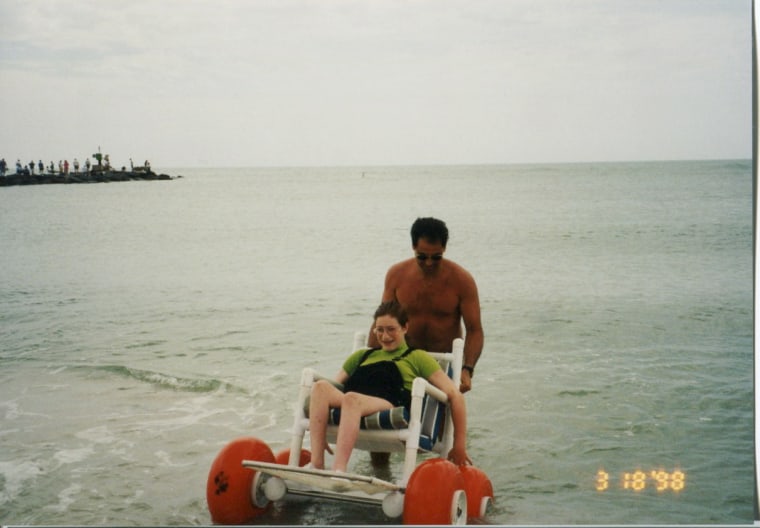 3. There is nothing wrong with you.
For years, I tried to ignore my wheelchair, and even in college I would make unsuccessful attempts to hide that I was in one. I felt different all the time and even avoided having a full-length mirror so I wouldn't have to see my wheelchair when I looked at my reflection.
From the moment I knew I was changed, I had a hard time feeling beautiful. No one deserves to feel that way, especially from a young age. Lean on people who accept you for who you are and do things that bring you joy.
4. It's never going to be easy, but that doesn't mean life can't be amazing.
Life is never going to be easy. College, dating and having a career will always be more difficult for you. Even getting to all these places will be harder, and you'll want to pretend like it's easy so you can be normal. It's OK to cry and scream and get frustrated. But once you're done crying, get up and fight another day because giving up causes more heartbreak than hardship.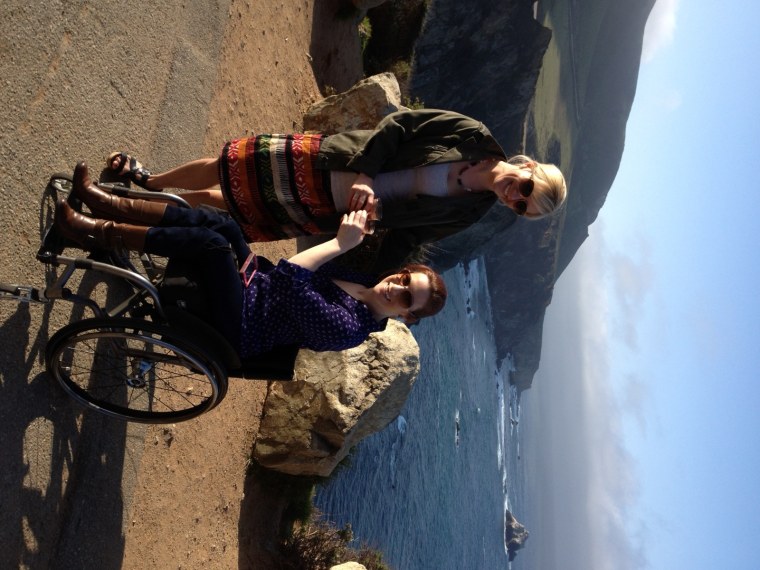 5. Familiarize yourself with others in wheelchairs.
As part of being in denial, I avoided other people in wheelchairs at all costs, because I didn't feel as though I was one of "them" and I missed out on opportunities. There are great role models with all sorts of disabilities out there and you can learn from them.
You can go ice climbing, hiking, scuba diving, have a family — you are capable of so much more than you can imagine, and if you can get close to those who have traveled the path before you, it can be much easier.
6. Finally, use what you have to teach and help others.
I can't tell you how much I have cried over soccer games I couldn't play in, friends' houses I couldn't go to because they had stairs, or careers I couldn't pursue. And I so wish that I hadn't wasted that time.
It took me so long to be grateful for the amount of love and positivity I have in my life, and this situation provides an opportunity to create new paths, and to teach others. It's never going to be easy and no one can control the amount of ignorance in this world, but we can control how we handle it. And you can help someone else who's going through a hard time better than almost anyone, because you understand.