You know this time of year as spring. For folks who work with animals, it's kitten season. And these kittens need your help.
Kitten season is in some ways as delightful as it sounds — when the world is full of newborn cats. Unfortunately, it's also when shelters become full of kittens and cats, which puts tremendous strain on already tight resources.
Luckily, there's a lot you can do to make kitten season go better for shelters and animals alike. Here's what you need to know.
Volunteer.
Shelters need volunteers year-round. That need can be especially acute during kitten season.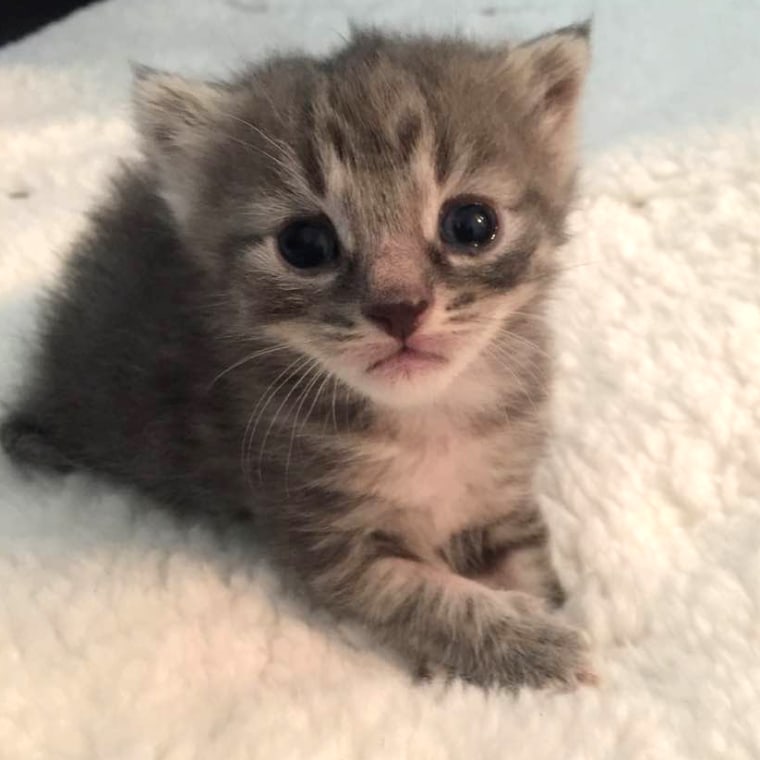 "With the sudden influx of animals — particularly little messy ones — shelter staff can get overwhelmed," said Finnegan Dowling, spokesperson for the Humane Society Silicon Valley, a nonprofit shelter located south of San Francisco.
Ask your local shelter what you can do to help them function best during these busiest of times. You may need to attend a volunteer orientation session, or they may just put you right to work.
Your tasks will probably include unglamorous but utterly necessary assignments like cleaning cages and doing laundry — but play your cards right and you could also be recruited to be a kitten cuddler.
Kitten cuddlers are trained to bottle-feed the babies, as well as give them snuggles and affection to help them get socialized so they will be happy around humans and enjoy their lives as pets. Seriously, this is a real and important volunteer gig that could be yours.
Now is the purr-fect time to adopt.
Kitten season runs roughly from early spring to early fall — from about when it starts getting warm until the weather cools down. During kitten season, shelters across the country have double, and sometimes more, their usual number of cats and kittens.
For example, Animal Care Centers of NYC, New York's city shelter, took in 19,000 cats and kittens last year. Nearly 14,000 of them — 13,870 to be exact — came in during kitten season.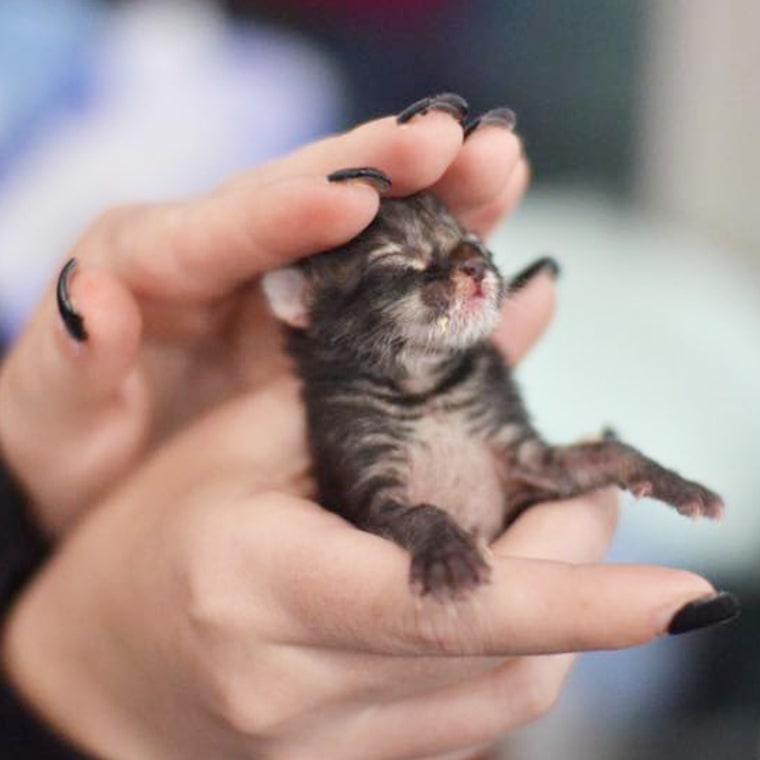 "The influx of cats during kitten season inevitably requires more resources and support from staff and volunteers. Every department, from admissions to medical to foster, is impacted," said ACC NYC spokesperson Alexandra Silver in an email.
Once these kittens are big enough to be spayed or neutered, and vaccinated — usually at about 2 months old — they need to find permanent homes. That can be with you.
Your local shelter's adult cats also still need adopting. This can be more challenging during kitten season, with all those adorable youngsters around, stealing so much attention (and space).
"During the kitten storm, older kittens and cats become overlooked as most families focus on searching for a kitten," said Corena Huffman, president of the Highland County Humane Society in Virginia — so don't forget about those deserving kitties, either!
Some shelters — like the Humane Rescue Alliance, in Washington, D.C., will offer two-for-one cat adoption specials, just to sweeten the deal.
Open your home to a foster.
Fosters are people who take shelter pets home for a temporary period. Most animal shelters and animal rescue groups rely on volunteers to perform this lifesaving function.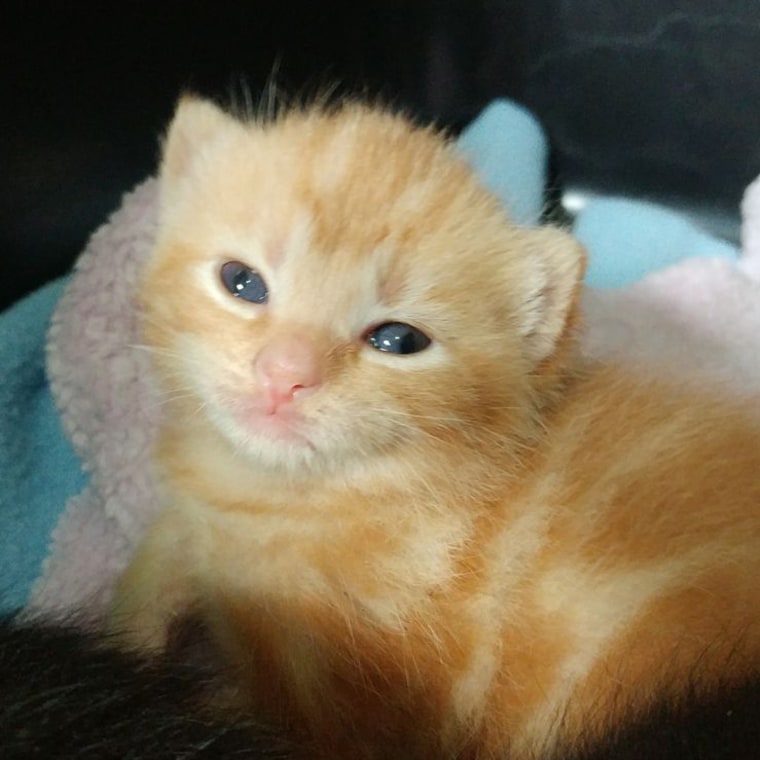 Fosters are essential in a number of ways, especially during kitten season. By taking in these animals, fosters free up much-needed space in very full shelters. They can also do things like tend to newborn kittens, who require regular bottle feeding to stay alive. Most shelters aren't equipped to handle round-the-clock care of the youngest kittens, which puts these vulnerable creatures especially at risk of euthanasia.
In general, shelters and rescue groups provide the food, veterinary care and other supplies for fosters. You provide the home, and the TLC — and you may also be asked to bring their furry charges to adoption events, or otherwise help out with the adoption process.
"Their love, support, long hours and dedication make foster parents the cornerstone of kitten season. Without them, shelters could not save as many lives as they do," said Claudia A. Harden, spokesperson for Cat Depot, a nonprofit cat shelter in Sarasota, Florida.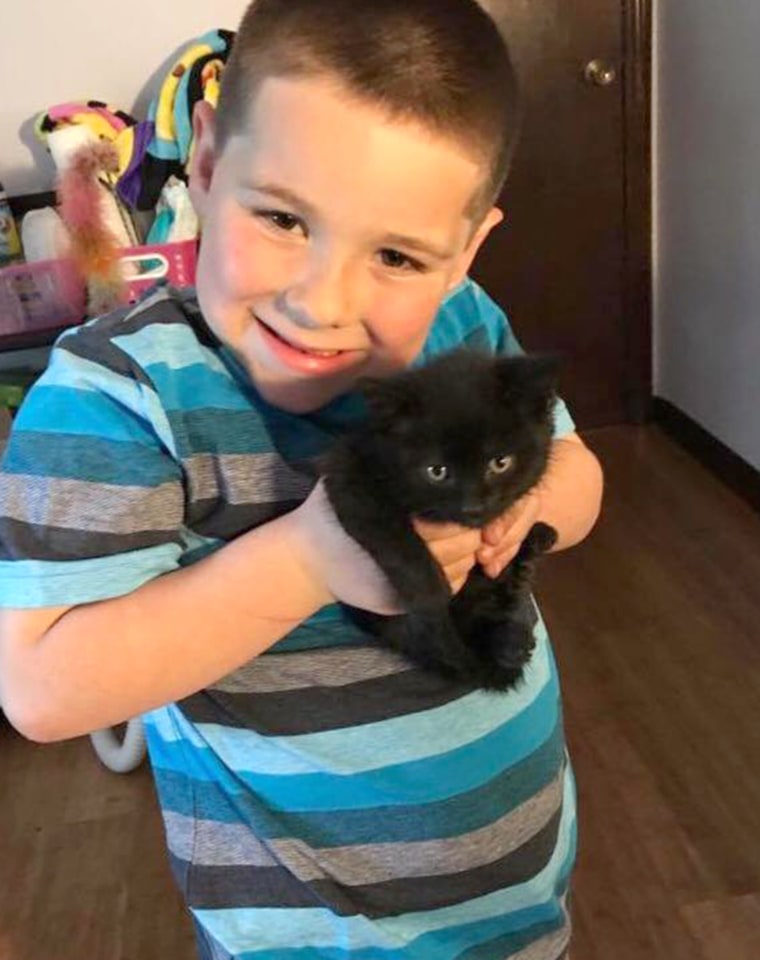 Rescue groups like Cat Team 7 in Norfolk, Virginia, don't even have a shelter where cats and kittens can live while waiting to be adopted. Like many animal rescue groups, Cat Team 7 is entirely foster based, which means the group can only save as many animals are there are families willing to take them in for a spell.
"Right now we are most in need of fosters as we know more kittens are coming," said the group's founder, Caitlyn McIntosh.
And, of course, fostering is tons of fun. While it can be hard to say goodbye to a little critter you've cared for, that is more than made up for by knowing you saved the animal's life.
"Plus, there is oodles and oodles of cuteness, why wouldn't you want to foster?" asked Humane Rescue Alliance foster coordinator Jennah Billeter.
So get in touch with your local shelter and animal rescue groups to see if they need more fosters this kitten season. We can almost guarantee they will say yes before grabbing you into a long, grateful embrace.
Shelters are counting on donations of kitten supplies.
Even if you can't foster, and can't adopt, you can help make sure this year's kittens stay alive. Do it by donating supplies like kitten food, blankets, toys and kitty litter.
Some shelters will tell you just what they need by putting up kitten season Amazon wishlists — here's one example from Animal Care Centers of NYC. Other shelters hold "kitten showers," events at the shelter where you play games, meet pets and donate items off a shelter's kitten registry.
You can also contact your local shelter and rescue groups and find out what specific supplies they require. Then, suggests Stacey Suazo, executive director of the SPCA of Brazoria County in Texas, you can host your own kitten shower and help the shelter stock up.
Know when to leave kittens with their mothers.
It's hard to see tiny kittens outside and not want to grab them to bring them to a shelter. But doing this isn't always the right course of action for neonatal kittens. To increase their chances of survival, sometimes it's better to leave the kittens be.
"Kittens need their mom, and no one can replace what a mother cat will give to her kittens," said Alley Cat Allies president Becky Robinson. "So it's important to first remember that not every outdoor kitten needs saving."
Unless the kittens are obviously hurt or in danger because of the weather or other factors, your first step should be to watch them — from at least 35 feet away — and see if they need immediate intervention. Only after checking on them a couple more times, once you're certain their mother isn't coming back, should you then bring the kittens inside.
"Kittens may appear to be abandoned when in fact their mother is hiding nearby, too afraid to approach when there are people around," said Gail Buchwald, senior vice president of the ASPCA Adoptions Center.
It being kitten season, when shelters are full, any shelter or rescue you contact may ask you to hold onto the kittens and take responsibility for feeding and caring for them yourself, or to find another responsible household ready to step in. The Humane Society of Broward County has good information about what will be involved.
Some groups may provide additional support, like the "Wait Until 8" partnership between Alley Cat Allies and the Hillsborough County Pet Resource Center in Tampa, Florida.
You can help make sure next year's kitten season is less overwhelming.
Because kittens need so much attention and care, on top of coming in at the busiest time of year, they are one of the groups of animals most at risk of shelter euthanasia.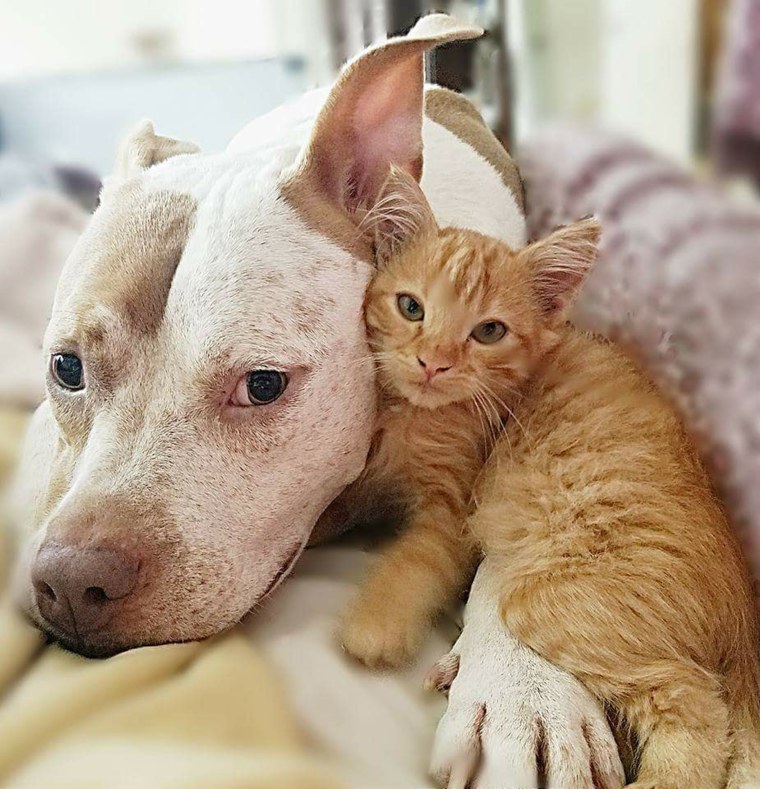 "Young kittens who can't care for themselves are one of the most vulnerable homeless animal populations," said Matt Bershadker, president and CEO of the ASPCA.
One major way to help: Cut down on the number of unwanted litters. The reason shelters become full of kittens every year is because so many cats are breeding.
Start by ensuring your own cat is spayed or neutered. If money is tight, there are lots of clinics where you can get your pet fixed for a low cost, or even for free.
There are also a lot of groups working to reduce the number of unwanted kittens more broadly, through trap-neuter-return, or TNR. Those that do TNR take unowned outdoor cats — known as "community cats," in animal welfare parlance — and get them fixed and vaccinated, then return them back to their outdoor homes, where they will in turn produce fewer kittens, thus reducing the strain on shelters in years to come. Alley Cat Allies has information; your local shelter can also tell you about folks working in your area involved in TNR efforts.
"TNR programs can go a long way toward making kitten season less overwhelming," said Animal Care Centers of NYC's Silver. And that sure sounds like meowsic to our ears.
RELATED
This NFL player just helped 46 shelter dogs and cats find loving homes