Sunny beaches, ancient castles, iconic city skylines — those are just a few of the romantic vistas that have enticed couples to get married far away from home. While planning a wedding is always stressful, throwing one in a distant locale comes with its own set of challenges.
Before you decide to jet off and tie the knot, here's some helpful advice from real-life brides (and a groom!) that'll guarantee a memorable and successful out-of-town celebration.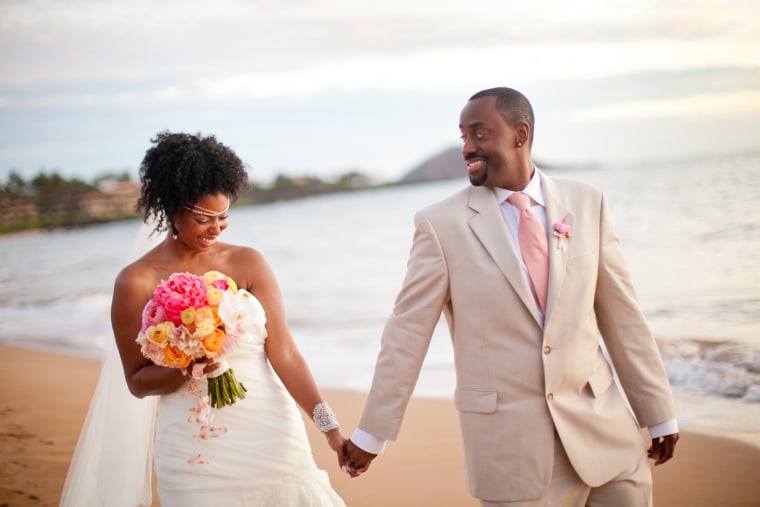 1. See the venue in person
"If you have the means and time, plan a trip to your destination to meet with your vendors in person. It's great to put faces with names and to discuss details in person rather than over email for months at a time. I also loved seeing the different venues beforehand because pictures can be misleading. It helped make our decision." saidJocelyn Delk Adams, who is from Chicago but got married in Maui.
RELATED: The most expensive US city to get married in is...
2. Pinterest is your best friend
"Create a vision board on Pinterest that you can share with your vendors like florists, designers, wedding planners, cake decorators, etc. It's hard planning a wedding far away so communicate with visuals as much as possible," Adams said.
3. Arrive early!
"Get there a few days before your guests do. I landed on Maui ahead of time with my future husband, mother and aunt so we could get organized and make our gift bags," said Adams.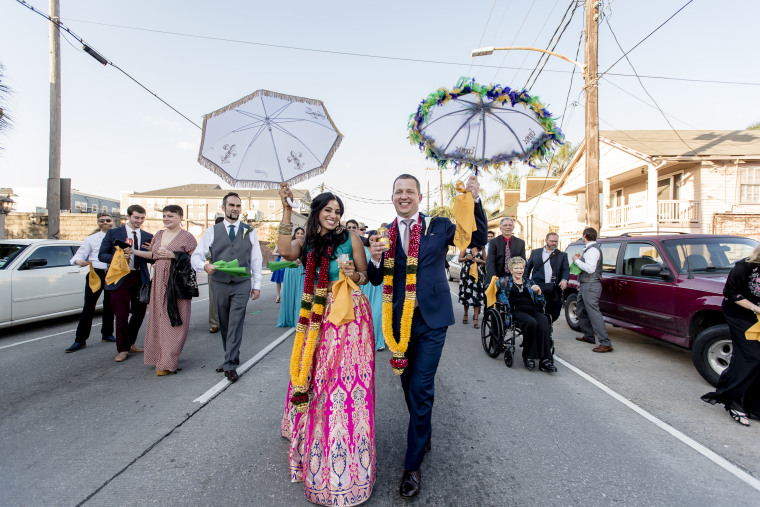 4. Don't go overboard with the DIY
"My husband and I got married in New Orleans, and since he's Southern and I'm Indian, we were very particular about having a unique wedding that blended our two cultures. It seemed like a brilliant idea to go with a blank space so we could hire two caterers to serve both Cajun/Creole food and Indian food. But that meant I had to take care of all the little details, from choosing napkins and silverware to renting catering equipment and décor — even stocking the bar. Doing that where you live is hard enough, but doing it remotely is a really big headache," explained Vidya Rao, who lives in New York City and got married in New Orleans.
5. Find full-service vendors
"We had the most amazing time at our wedding, which perfectly showcased our personalities and taste, but because we didn't have full-service vendors, we had to be back at the venue the next morning to clean up ... and then figure out what to do with all the décor, linens and leftover alcohol (Can you believe such a thing exists?). Our wedding was way more work than it needed to be, so don't make the same mistake! Make sure your caterer or your venue will take care of the details and you can just enjoy," Rao said.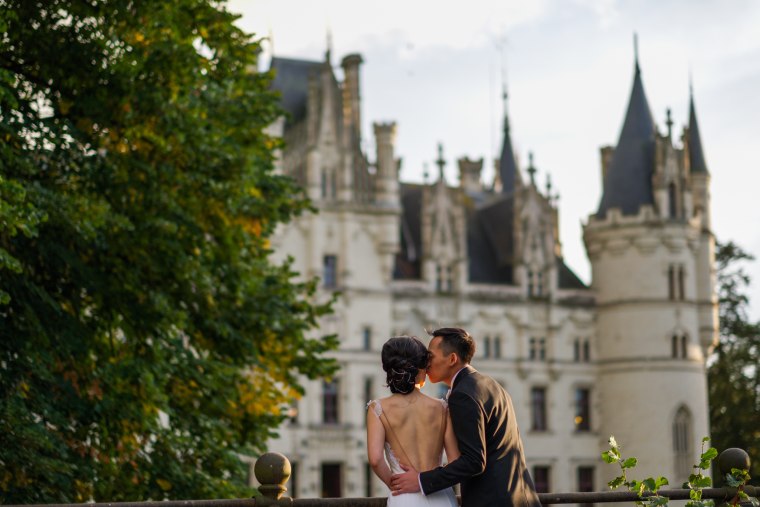 6. A (good) wedding planner is essential
"We had a wonderful planner who understood our budget, what we were looking for stylistically and was on the ground at the wedding destination. She was extremely experienced at planning international weddings at that particular site and had a roster of vendors who were also experienced at traveling for weddings. Our wedding was in France, but luckily, she was American and bilingual, removing any sort of language barriers on both sides," said Maria Shieh, who's a New Yorker at heart but got married in France.
7. Add an extra day
"Although we planned a weekend of festivities for our guests, I wished we had built in an extra day. Our wedding location required quite a long journey to reach and it was in a drastically different time zone. After deducting the travel time, jet lag, late arrivals and early departures, we felt that we barely spent any time with our guests," Shieh explained.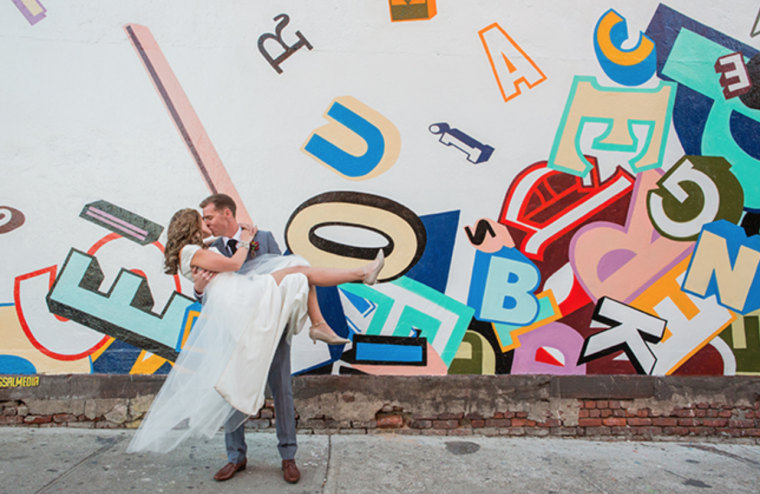 8. Don't sweat the small stuff
"You and your guests are going to remember the stunning sunset during the wedding ceremony and the amazing view from the rooftop bar overlooking Manhattan, not the centerpieces, bouquets, favors or themed place cards. So if you can, cut out these details and keep it simple! Leverage off what the destination already has to offer and save on planning, stress and set-up," said Mallory Kane, who traveled from Australia to New York City for her wedding.
9. Take local transportation
"My bridesmaids and I arrived at our Central Park ceremony in an iconic yellow New York City taxi. My husband, his groomsmen and our guests caught the subway. It was a great way to add to the destination wedding vibe, cut down on costs and avoid the hassle of trying to organize enough cars for the bridal party on the day of," Kane suggested.
RELATED: Do you really need a bridal party? 5 things I wish I knew before my wedding
10. Technology can help make things personal
"You can still 'meet' your celebrant, photographer and wedding vendors before your big day even if you live on opposite sides of the world. Scheduling in Skype dates with our celebrant really helped make our ceremony more personal as she got to meet us and talk to us before the wedding and we were able to customize our ceremony," she said.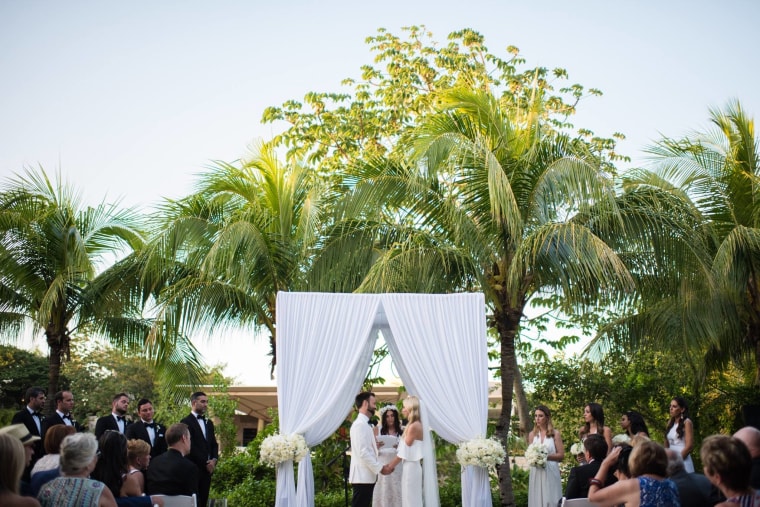 11. You won't necessarily save money
"There's a big misconception that hosting a wedding in a 'cheaper' location (like Mexico, for instance, where I had mine) will help save money. The truth is, even if you have fewer attendees, you'll probably end up shelling out more on an entire weekend's worth of events, since all of your guests will be traveling in from out of town," said Lindsay Silberman, who lives in New York City.
12. Research, research, research
"If you're hiring a planner, don't just use reviews on wedding websites. Reach out to a former client and ask about the experience they had before making your decision. I learned that the hard way!" Silberman shared.
13. Some things may get lost in translation — literally
"If you're not able to hash out the details of your flowers and decor with the vendor in person, make sure you're as detailed as humanly possible about what you want. Make Pinterest boards and PowerPoints, and review them via video chat with your florist and designer. With my own wedding, I realized that a few things ended up getting lost in translation — even more common when there's a language barrier — if they're not specifically articulated ahead of time," she said.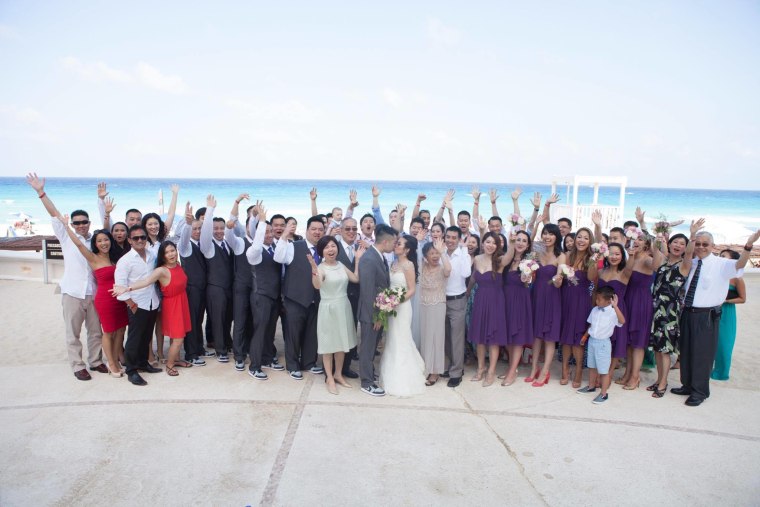 14. Trimming the guest list isn't any easier
"One of the hardest parts was deciding who to invite. You don't want to leave anyone out, but we have big families and ultimately decided not to have extended family at our destination wedding and just enjoy it with our parents, siblings and close friends," saidJoe Li, who traveled from the Bay Area to get hitched in Mexico.
15. Use the free perks to your advantage.
"If you have enough guests staying at the same resort, you can score free room upgrades and additional credits for things like spa sessions and personal shuttles to and from the airport," Li said.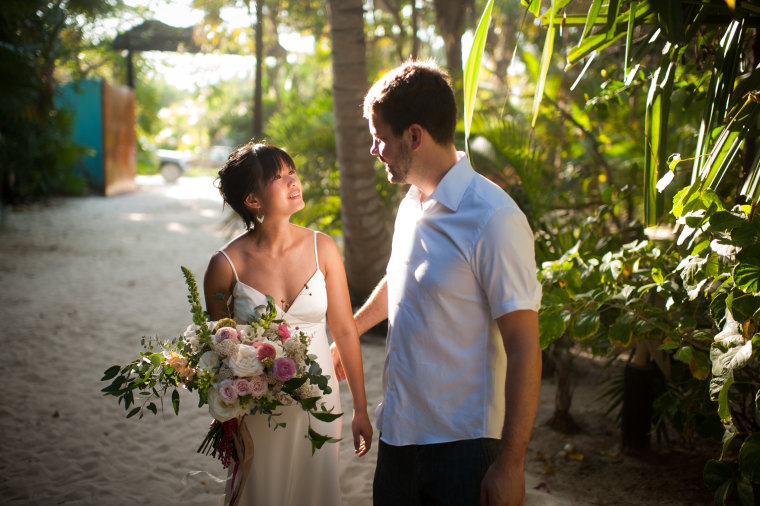 16. Consider what you can (and can't) bring with you
"When you decide on a destination wedding, it's important to keep in mind all of the things you'll have to bring with you on an airplane, from your outfits to guest favors. I had a very simple wedding dress from J.Crew and my then-fiancé Chris was happy to wear a button-down shirt and 'nice' shorts, which we could easily fit into a suitcase," saidAmy Cao Smith, who got married in Tulum, Mexico.
RELATED: World's coolest couple serves pizza 'cake' at their wedding
17. Set your priorities — but also be flexible
"Two key wedding vendors I couldn't easily replace with a local hire were a photographer and a floral designer. I asked friends in New York for photographer recommendations and connected with the wonderful Bonnie of Bonnie & Lauren, who was willing to shoot for limited hours throughout the weekend in exchange for me covering her flight and hotel stay.
"For flowers, I stumbled across La Musa de las Flores through Instagram and they actually flew in some beautiful flowers from Mexico City that can't grow in Tulum and Cancun's climate. Because I had a specific vision of natural-looking candid shots and wild, beautiful blooms, I was happy to make decisions based on my own research and pay a little more for them, while forgoing other things, like hiring someone to do my hair and makeup," she said.
Sounds like good advice!