/ Source: TODAY Contributor
Editor's Note: This story was originally published on June 14, 2017.
Stepdads-to-be may find themselves asking, "Will the children accept me?" or "How is this all going to work?" And figuring out parenting tasks like discipline and rule-setting can seem impossible.
The job of a step-parent is often tough and thankless, but it is so important to a child's life.
Five stepdads from around the country shared their stories. While every family situation has its differences, one thing is the same: With a lot of love and a bit of effort, blended families can thrive.
Here's what these men wish they'd known before becoming stepdads.
1. Your life will change more than you can imagine
Brad Sorensen met his wife, Brenda, while serving in the Army in 1987, when their daughter, Shelley, was 6 years old. More than 30 years later, Sorensen says one of the biggest surprises during his transition from single man to stepdad was how "time-intensive" kids can be.
Never miss a parenting story with the TODAY Parenting newsletter! Sign up here.
"Shelley was my first prolonged exposure to children," Sorensen told TODAY Parents. "When I was in the Army, I normally socialized with other single soldiers because the married ones always seemed to have to attend a family function — little did I know back then."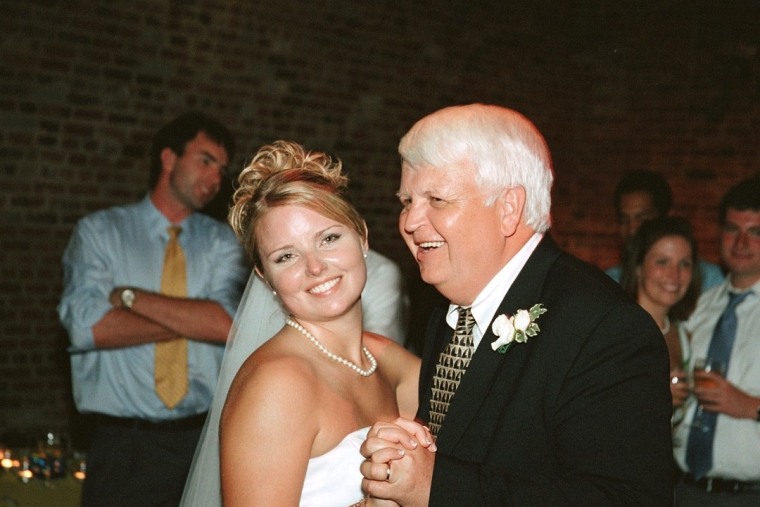 Sorensen struggled to balance his work hours with his stepdaughter's field hockey games.
"Also, I did not realize that your whole schedule changes," said Sorensen. "No more working out or running or watching shows you like on the TV — because now you have a small person you are responsible for and you need to do things with them to help shape them into the adults they will become."
2. 'The Talk' is a big deal, and it's not the one you're thinking of
One of the most significant moments in Sorensen's step-parenting journey was talking to his daughter about officially adopting her.
"I told her I wanted to adopt her so she and her mother and I would be a family," said Sorensen. "However, I said if I adopted her, she had to listen to me and couldn't pull the old 'you're not my father' card out. I told her I would be her father, and she was OK with it and it was never a problem."
Richard Street began dating his wife, Kelly, in 2010, after his stepdaughters' biological father died. Street says one of his fondest memories since becoming stepdad to his wife's daughters, Sydney, 21, and Julia, 19, was when they approached him with a special request.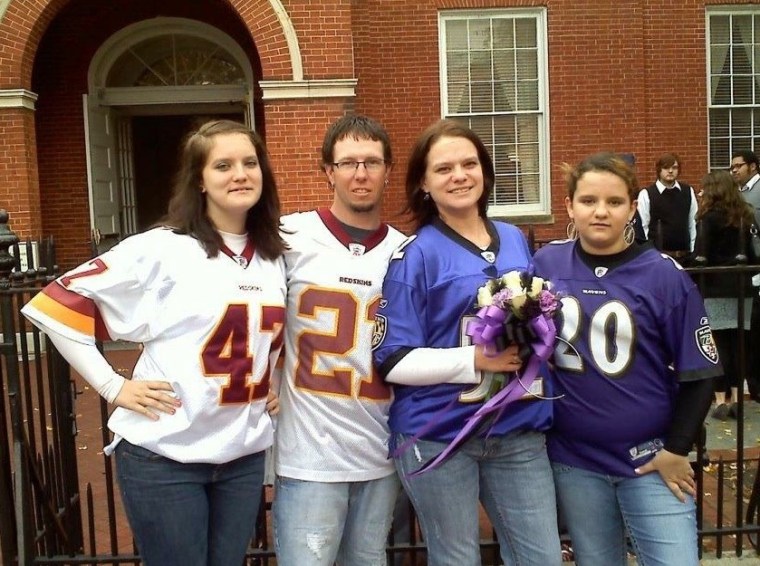 "It wasn't until about a year after we had been together that the girls came to Kelly and I and asked if it was OK for them to call me Dad," said Street. "Of course, I said, 'Yes, that's great!' and that will always be one of the best days of my life."
3. They need you to be their parent
Andy Isbell and his partner, Amy, share custody of Amy's 14-year-old son, Zach, with Zach's biological father and stepmother. As a child, Isbell's own father remarried a few times, and the 36-year-old recalls feeling as though his stepmothers' attempts to be involved in his life were unwelcome. Because of this, he says he was careful early in his relationship with Amy not to force his way into her son's life.
"I pushed back on my stepmothers so hard because I never believed they had any right to try and raise me," said Isbell. "I felt like that was reserved for biological parents."
Never miss a parenting story with the TODAY Parenting newsletter! Sign up here.
"I wish I had known that just because Zach had a father, mother, and stepmother did not mean he didn't need me to be a father to him," Isbell continued. "At first I looked at it like he was Amy's son, until a close friend pointed out that Zach was my daughter's brother and that made him my son, too."
4. You may come face-to-face with your past
Isbell sees a lot of his own adolescent self in his stepson.
"Zach is exactly like me when I was his age," said Isbell. "He has never shown the level of disrespect that I showed to my stepmoms and father, but he is confused and has so much to learn about the world that he makes poor decisions from time to time."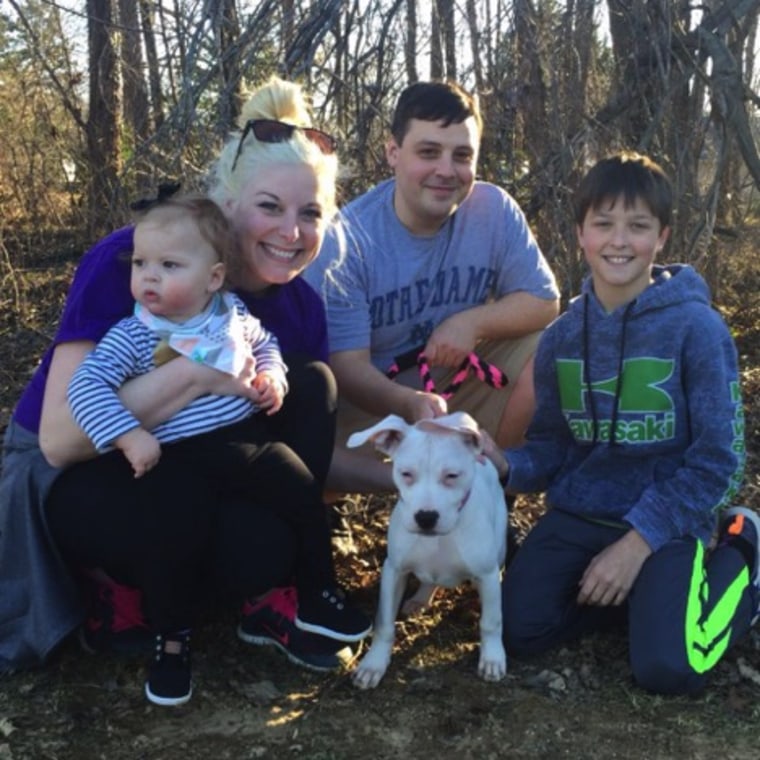 "I wish I had known that I was going to have to teach him how to become a man and how to do things the right way," said Isbell. "He has a great father and stepmother who have him half the time, but he still needs direction from me."
5. You may not understand the bond they share with Mom
There are parts of Zach and Amy's relationship that Isbell will never fully understand.
"There was a lot of anger towards Amy from Zach and I used to not know how to handle it," said Isbell. So he simply focuses on helping his stepson learn how to treat his mother with respect.
Cody Long reconnected with his high school girlfriend, Sarah, after both of their first marriages ended. In 2014, after the pair knew their relationship was serious, Long met Sarah's then 3-year-old daughter, Eliza. Long has since married Sarah, and the pair have a biological daughter, Margo, 3, in addition to now 8-year-old Eliza.
"I wish I'd known that I wouldn't have the ability to connect with her emotionally at the snap of a finger," said Long. "No matter what emotion Eliza is experiencing, Sarah is instantly in tune with her and has an inherent ability to engage. Me, as the stepparent that was new to the picture — I definitely experienced a learning curve."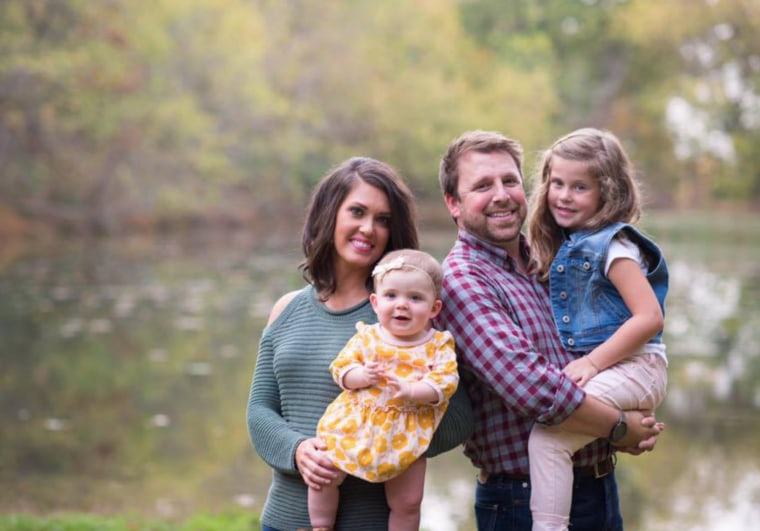 "There is something that comes with being the birth parent that has been there every moment since they were born," Long continued. "Over time, though, our relationship has grown, and now it feels like we're on the same page."
6. You will love them as much as your biological kids
Long says he worried during Sarah's pregnancy with their daughter that he would not love his stepdaughter and his biological daughter the same way.
"Not that it was something I would consciously do, but would I find myself treating Eliza and Margo differently without even knowing it?" said Long.
Today, Long says he feels that both of his daughters are the best things to have ever happened to him.
"I now have been in over half of Eliza's life, and I am proud of the mark I'm making on it," said Long. "You can start to see me in some of her actions — the way she talks and in her mannerisms — I may not be her birth father, but I am there with her every step of the way as she makes her way through the world."
7. So much depends on your partner
Mark Leverett is raising two biological children, Joanna, 20, and Alex, 17, from a previous marriage, and two stepchildren, Curtis, 14, and Sophia, 11, whose father died just 10 days after returning from a deployment in Iraq.
"I didn't even fathom I'd become a stepparent," said Leverett. "It never crossed my mind. But, I was longing for the right partner — that's the foundation because, ultimately, raising children starts with your spouse."
Leverett says his blended family has been happy and successful because of his strong bond with his wife, Christine.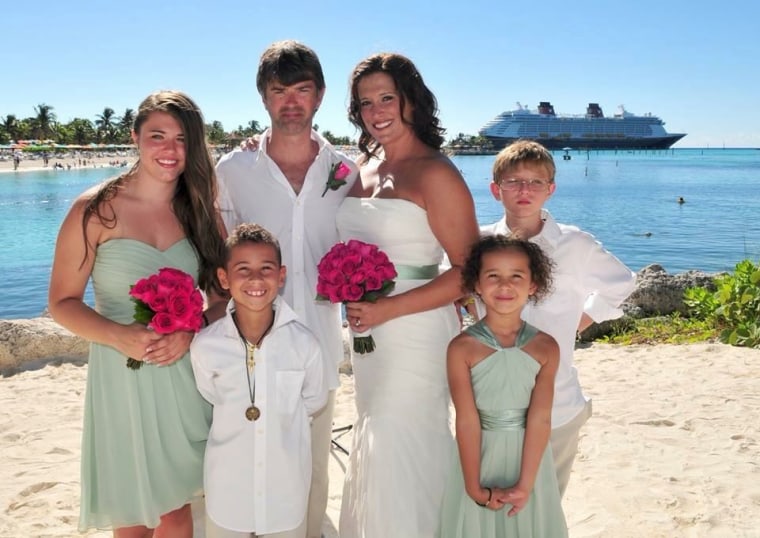 "If the two of you can't communicate or aren't on the same page — the children will have no sense of security," said Leverett. "I knew I loved Christine and the rest would fall into place."
8. You CAN do it
Leverett says when he and his wife first began dating, she had a week-long business trip during a time when he had a vacation to Key West, Florida planned with his own children.
"I offered to take Christine's two with me," said Leverett. "It was a crazy week with an unforeseen cold snap in late March in Florida, and this was my first introduction to caring for bi-racial hair."
"By day three, after spending hours combing Sophia's hair our and going to thrift shops for warmer clothes, we made it down to Key West," said Leverett. "I realized in that moment that I could do this."
"There is no secret formula. Family is what you make it. You just do your best, treat the children fairly and do things to forge experiences and memories."