Who says you can't live large in a tiny house? In her new book "Living Large In Our Little House" (releases June 7), Kerri Fivecoat-Campbell talks about what it's like to live in a 480-square-foot home with her husband and six dogs in Arkansas.
The book — filled with tiny living stories, pictures, advice and more — is based on her successful blog and showcases the joys and freedom of setting up in a smaller space. Here are some of the things the author has learned about herself, her marriage and life thanks to her tiny home.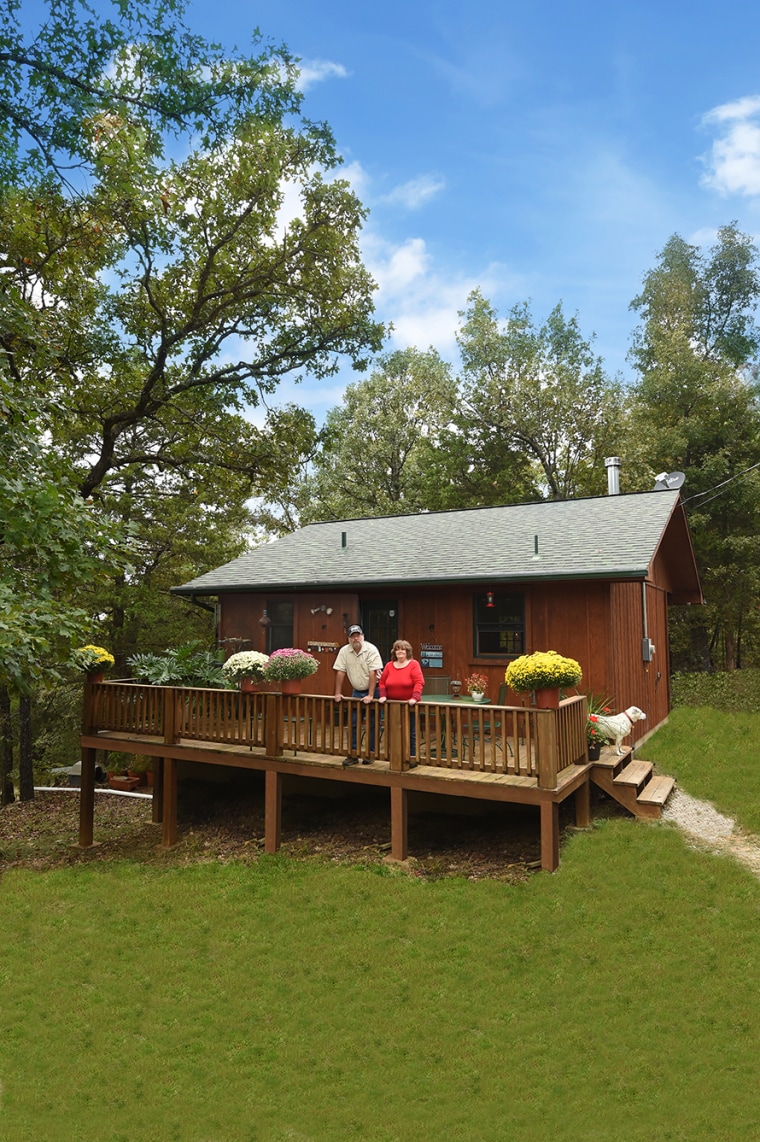 1. Bigger isn't always better.
Back in 2007, Fivecoat-Campbell and her husband moved into their 480-square-foot vacation home only as temporary lodging. But finances and the recession changed their plans of building a 1,000-square-foot home, and she says it was actually a good thing.
RELATED: See inside the cozy 1976 Airstream trailer a father and daughter call home
"The most surprising thing is that I found that not only could I live in a tiny house, but instead of being cramped and (making me) unhappy, it was cozy and made my life richer," she told TODAY Home.
"Instead of spending money on a large house payment and utilities, we were spending money on traveling and rescuing animals," she added. "Instead of spending at least one day of our weekend cleaning or maintaining the house and yard, we were spending an hour on it and then getting out and enjoying our lives."
2. Memories are not tied to actual things.
Fivecoat-Campbell admits that she was the type of person to hold onto everything.
"We ended up having to rent two storage areas until I could figure out what to do with it all," she said. But soon she realized that a photo along with a few written words could evoke the same powerful nostalgia and memories of her life without actually having to cart all of the stuff around with her. "That is a very freeing feeling," she said.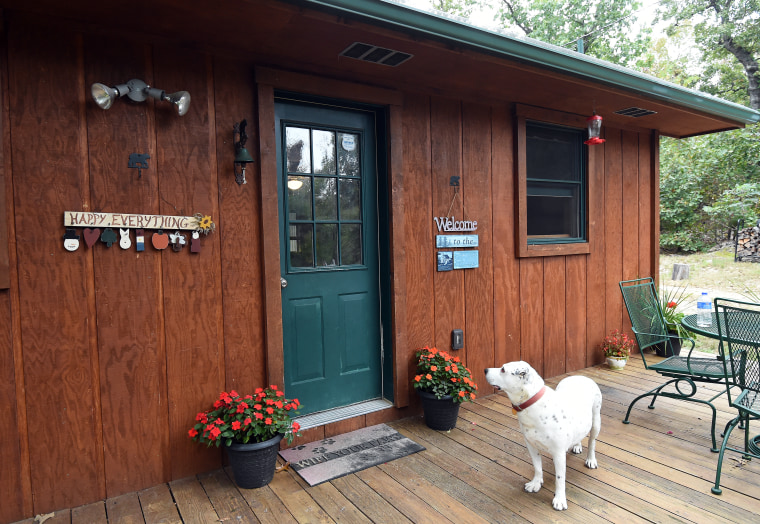 3. Spending more time together as a couple can reignite your relationship.
Yes, you are literally closer together in a smaller space, but Fivecoat-Campbell thanks the tiny house for bringing her and her husband closer together on a relationship level, too.
"When we're home, we've rediscovered some of the movies and types of television shows we used to watch together," she said, explaining that in their former home, there was a TV in almost every room so they didn't spend as much time together.
She said they also rediscovered mutually shared interests. "In good weather, being in a tiny house kind of gets us moving, enjoying together what we've always loved — being outdoors on the lake, hiking or browsing antique stores together. I'd say we're closer than ever."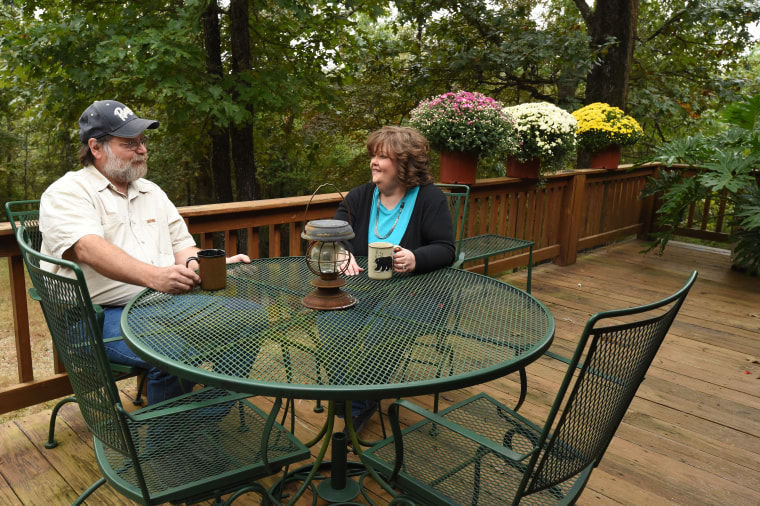 4. We have a greater impact on the environment than we realize sometimes.
"Since our tiny house is rural, it's also made us more aware of the environment and what we're doing to the earth," she explained.
RELATED: Couple converts 480-square-foot garage into their home — and lives mortgage-free!
"In the city, when you release a balloon in celebration or remembrance, you don't think about it again. We see those balloons on our dirt road, in our woods and our lake and sometimes see the fish, birds and other wildlife that have gotten tangled in those ribbons."
The couple has also cut back on how much trash they produce since they can't just put it on the curb and have a trash collector pick it up.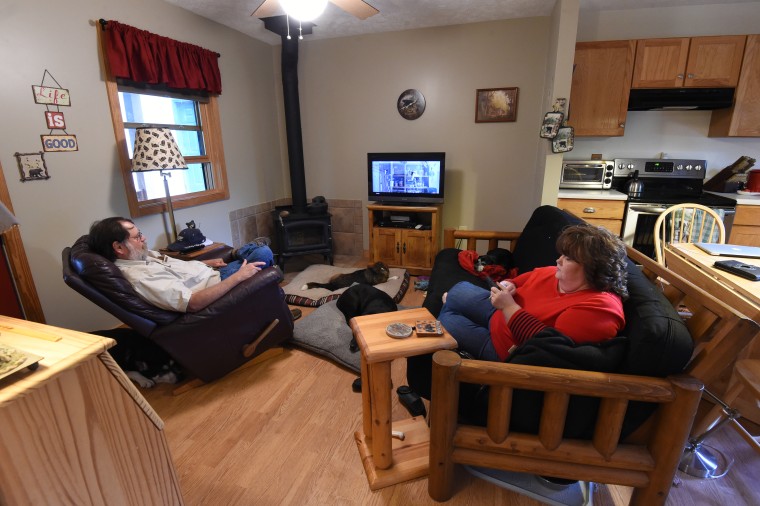 5. Deciding if tiny living is right for you? Try it out first.
Fivecoat-Campbell advises anyone who is considering moving into a tiny house to stay in one and test it out. "Go primitive camping and see how little you really need to live," she said, adding that she wished she would have done that more before they moved in.
Her one regret with the house is that they didn't build it to at least 600 square feet, allowing room for the only thing she really misses — her china cabinet.
"Don't let people define 'tiny' vs. 'small' or tell you that you're not being true to the movement by wanting something bigger or not adhering to strict minimalism," she said. "We're not minimalists, that's not what makes us happy. That happy spot is different for each person or family."