Celebrate spring with delectable sweet treats! Straight from Joy Bauer's new cookbook, From Junk Food to Joy Food, we're sharing slimming renditions of strawberry cheesecake and glazed cinnamon buns. Finally, you can have your cake and eat it, too!
RELATED: Keep your diet on track with Joy's #startTODAY cleanse tips
Joy's Cinna-Yums
Love those indulgent cinnamon buns at the mall? Unfortunately, they'll flood your system with about 880 calories and 15 teaspoons of sugar. Instead, check out Joy's Cinna-Yums for the same delicious flavor but just a fraction of the calories and sugar. Get the recipe here.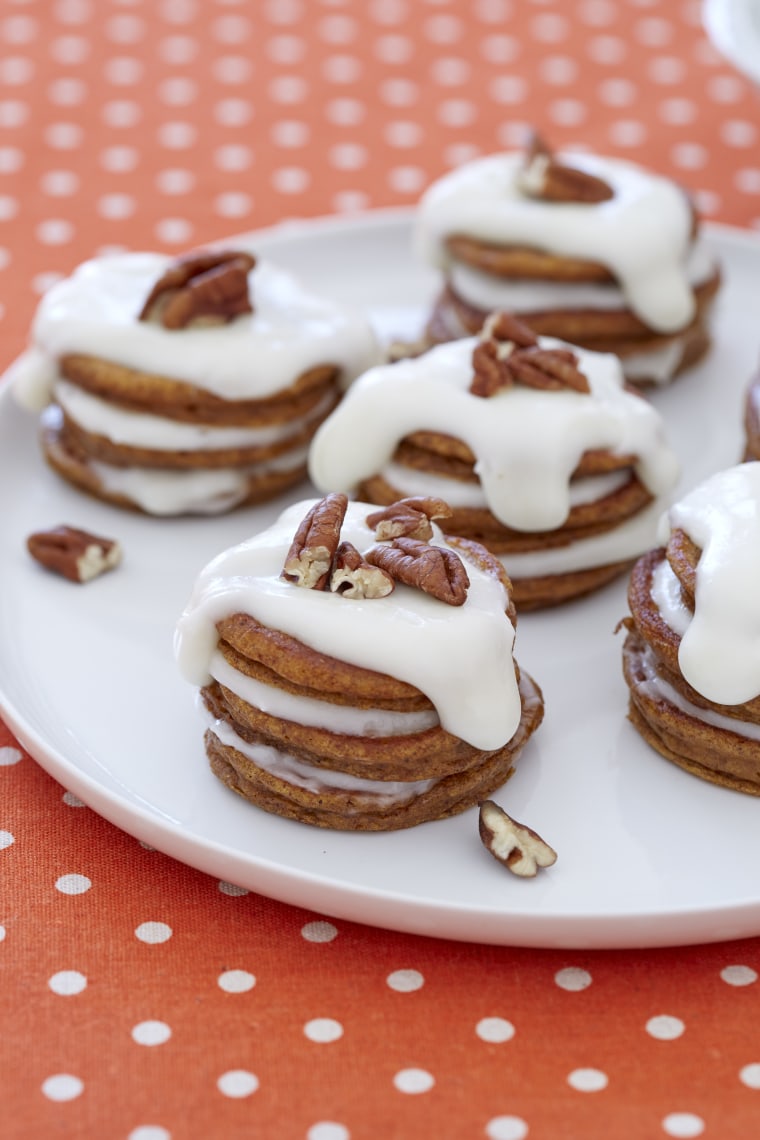 Cheesecake-Stuffed Strawberries
In the mood for Strawberry Cheesecake? A typical slice from a popular chain contains a hefty 730 calories, while Joy's slim spin will leave you feeling light, lean and satisfied.
More healthy desserts from Joy Bauer:
Want Joy to make over your favorite dish? Challenge her via Twitter, Facebook and Instagram.