This month, Hoda Kotb, Jenna Bush Hager and Craig Melvin have embarked on a personal health journey to tune up their lives. They each are working with three different coaches to improve their minds, bodies and general wellness in 2017.
And you can join in! Their expert coaches — including Joy Bauer, Bob Harper and more — will be available to give you one-on-one advice as well. Getting their expert tips will be as simple as sending a text message (really!) to our startTODAY Ask the Coaches advice line.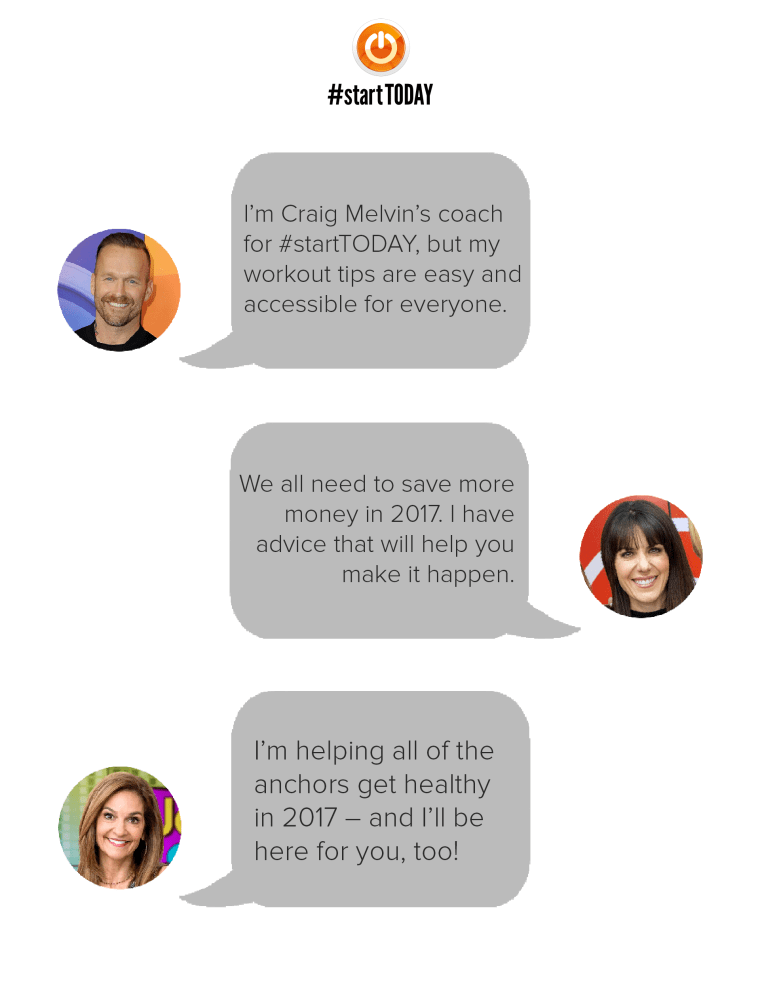 No one is scheduled to answer questions right now. To find out when the next coach will be available please check back to this page or sign up for TODAY's One Small Thing newsletter.
Please do not ask our coaches about specific medical issues, and do not share private or sensitive medical information with our coaches. Furthermore, please do not disclose confidential or sensitive financial information.
We may share your text messages online or on air. We will not share your phone number or reveal any identifying information about you.