Parents are bombarded with advice on how to raise healthy, happy kids, but which tips actually work in the real world of temper tantrums, sugar highs and picky eaters?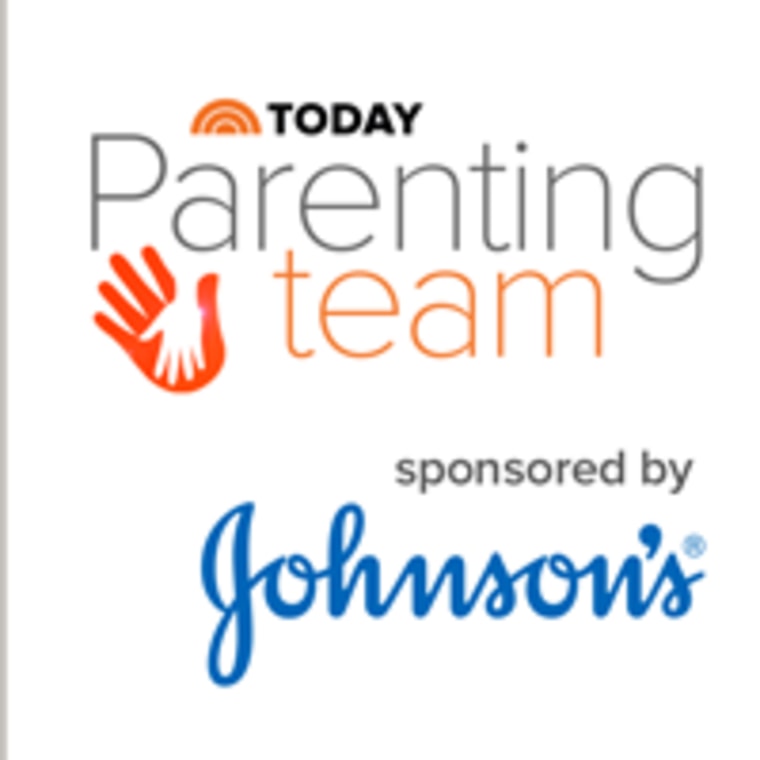 Last month, the TODAY Parenting Team joined forces with the #startTODAY team to share ideas about teaching kids lots of good habits in the areas of nutrition, fitness, finances and organization
Now, members of the TODAY Parenting Team community are putting that advice to the test and adding their own spin to the expert suggestions.
Next up: Sleep confessions! Head to the TODAY Parenting Team to share yours and read others'.... because, like misery, sleep deprivation loves company. In the meantime, check out what happened when our parents put the expert advice to the test:
1. Get organized
TODAY organization expert Jill Martin suggested turning clean-up time into a game for siblings: In 30 seconds, who could put the most toys in the basket? The winner earns a gold star and at the end of the week, the sibling with the most stars gets a small prize.
Results:
TODAY Parenting Team member Jennifer Swartvagher showed off the technique with her children, who call it the "zip and zoom game."
"I don't like a messy room. I like one that's clean," one of her daughters said.
TODAY Parenting Team member Amanda Mushro noted that as her children are getting bigger, their toys are getting a lot smaller. If you have a Disney Infinity fan, try a Christmas ornament organizer, which makes clean up much easier, she said.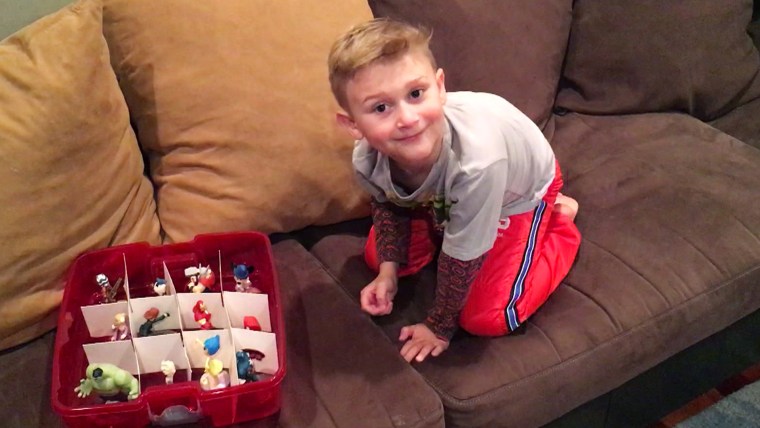 2. Money games
TODAY money expert Jean Chatzky advised using board games like Monopoly as a great way to teachkids that they have to make money choices from the time they are little until they are adults.
Results:
The advice is really working for TODAY Parenting Team's Christine Burke.
"We have family game night an awful lot at our house and Monopoly is one of our favorites… and it turns out its really helped us with our math skills," Burke said.
"Monopoly has helped me do math faster in my head," her daughter said.
Meanwhile, TODAY Parenting Team member Cherie Lowe likes to get her daughter involved in grocery shopping and counting the money the family has budgeted for a trip.
"Grocery shopping is fun because you get to add up all the money you spend," her daughter said.
3. Get healthy
TODAY nutrition expert Joy Bauer wanted to focus on breakfast because it's a meal parents have a lot of control over. She suggested doing a "cool spin" on something healthy.
Results:
TODAY Parenting Team member Jill Simonian has come up with an "ice cream breakfast:" plain yogurt, frozen cherries, frozen peaches and a banana tossed in a blender, and then topped with Cheerios.
Her daughter liked the concept, but not all of the ingredients.
"It's good. But why did you put the peaches in? You know I don't like peaches," the girl complained.
"She doesn't like the peaches, but she's eating it!" Simonian exclaimed.
TODAY Parenting Team member Jennifer Swartvagher prepares muffins, breakfast cookies and yogurt pops for the kids to have each morning.
Her son gave her the ultimate compliment. "Are these actually really healthy? Because they're surprisingly good," he said.
4. Get moving
When it comes to exercise, TODAY correspondent Jenna Bush Hager said parents set the example for kids. When they see you moving, they will move, too.
Results:
It's advice TODAY Parenting Team member Kerry Foreman lives by. Exercising as a family is the best, she said.
"We hike as a family almost every week, but (my daughter) Miley especially loves bouldering. Why do you love bouldering?" she asked the girl. "Because it's a good source of freedom," Miley said. "It's a fun way to do stuff with your family."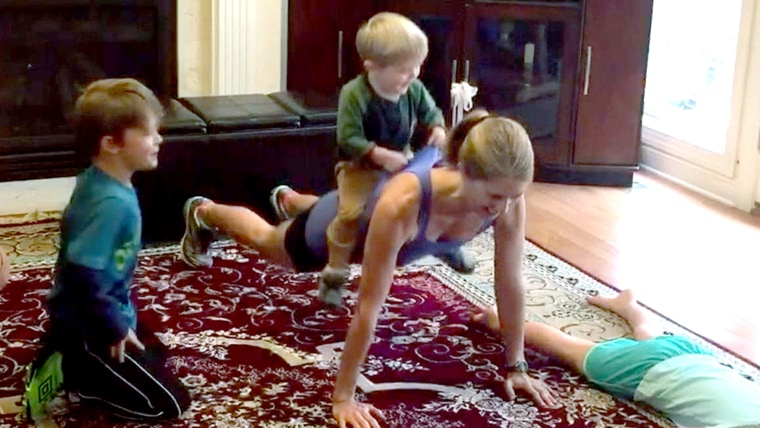 TODAY Parenting Team member Amy Rowland tries to incorporate her children into her workout routine, with wonderful results. They love the exercise and the time they spend with mom.
"Something wonderful happened," she said. "They loved it!"