What can't Kerri Walsh Jennings do? The beach volleyball player has earned three Olympic gold medals — and is heading to Rio de Janeiro this summer to try to win another one. As she prepares for the games, she'll be training five hours a day, five days a week.
But that's not her only job. Aside from being one of the most celebrated (and hard working) volleyball players of our time, Walsh Jennings is also mom to three young kids: Joey, 7, Sundance, 6 and Scout, 3.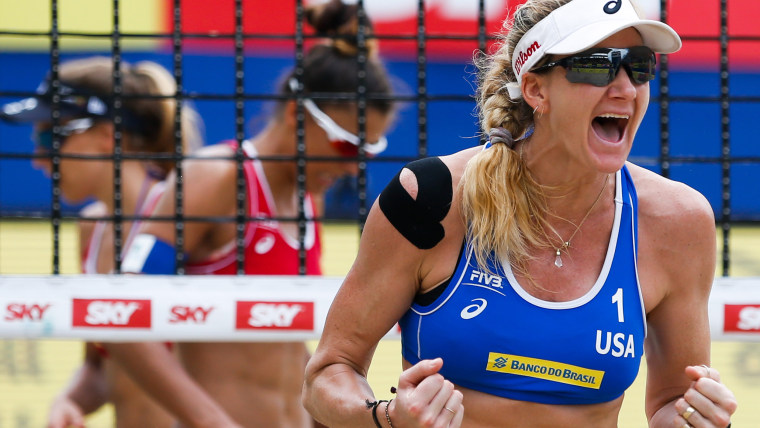 How does she make it all look so easy?
RELATED: Kerri Walsh Jennings serves a sneak peek into the Rio Olympics
"It takes a village for sure," Walsh Jennings told TODAY. "It just takes a lot of love."
And some serious determination and motivation. Here are the habits that help keep Walsh Jennings happy, healthy and ready to snag that fourth gold medal.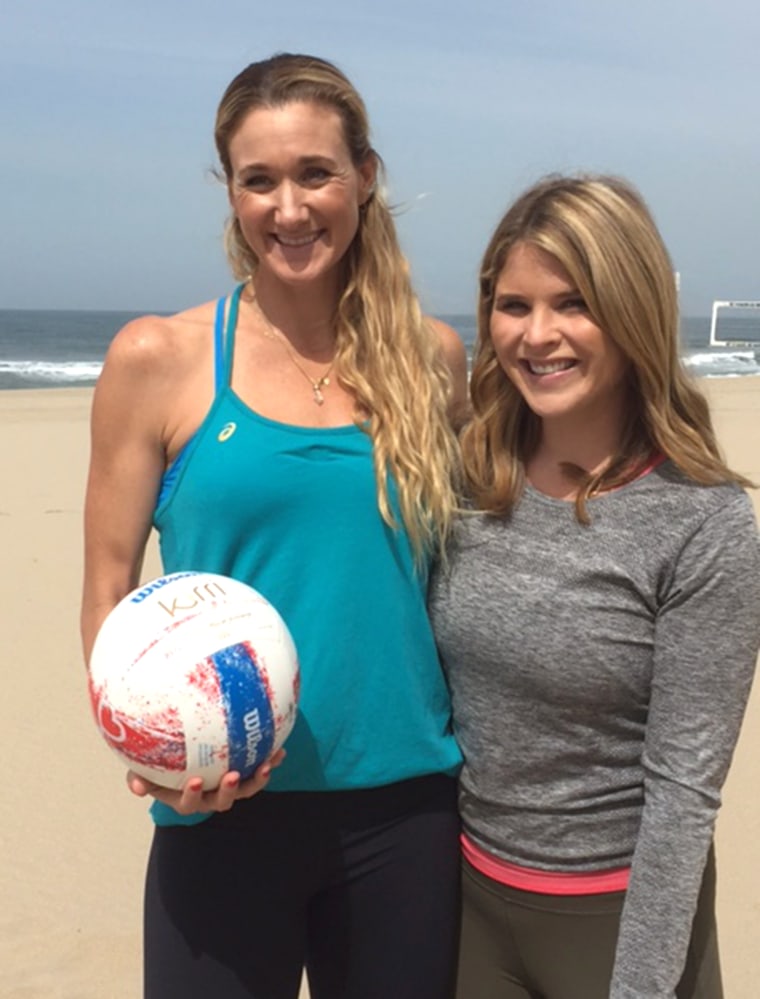 1. An early start
"I'm waking up at least an hour and a half before my kids... I'm so crazy. You know, I sprint all day long, so I've been waking up between 5 and 5:30 a.m." Wash Jennings said.
RELATED: Kerri Walsh Jennings wants a fourth gold medal, fourth baby
2. Meditation
"(The practice) creates some peace in my life and space," Walsh Jennings told TODAY.
3. A nutritious shake
Her recipe for a productive morning: A half cup of Almond Breeze, half cup of fruit and half cup of greens.
4. Circuit workouts
A circuit is a series of exercises, performed in rapid succession, with little-to-no rest between — they're fast, effective and focus on strength training and cardio at the same time. "A little circuit is genius to me," Walsh Jennings said, plus every parent has a step stool!
Her top secret to success?
5. 'Surrounding myself with amazing people.'