Everyone has that space in their house that is the "dumping" ground for all that extra stuff like exercise equipment, holiday decorations and paperwork with the hope that the room will one day organize itself.
Unfortunately, the mess isn't going away. However, Father's Day is the perfect time to clean up that area for dad and turn the space into his very own "man cave."
TODAY contributor Jill Martin helped the Chase family in Connecticut surprise their dad, Steve, by turning their messy basement into dad's very own refuge. In five hours, Martin and a team of helpers transformed their cluttered basement into a comfortable manly escape. Take a look!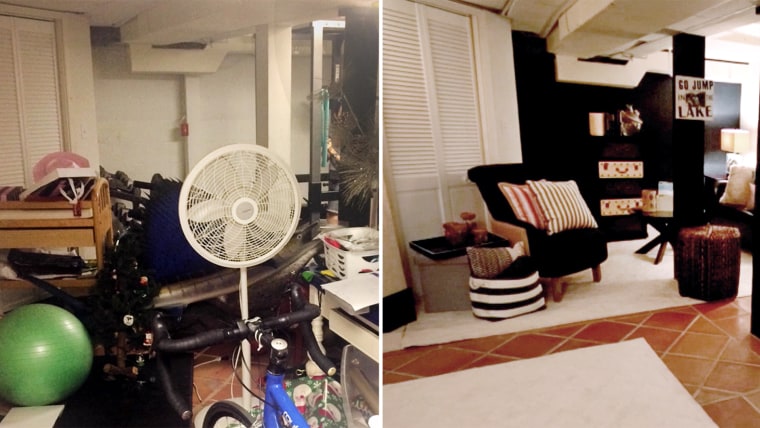 Jill shared four tips for making your own man cave for dad just in time for Father's Day.
1. Paint it. Go to your local hardware store and grab a gallon of paint in a contrasting, fun color to give the room some pop. Martin chose a rich navy for Steve's room.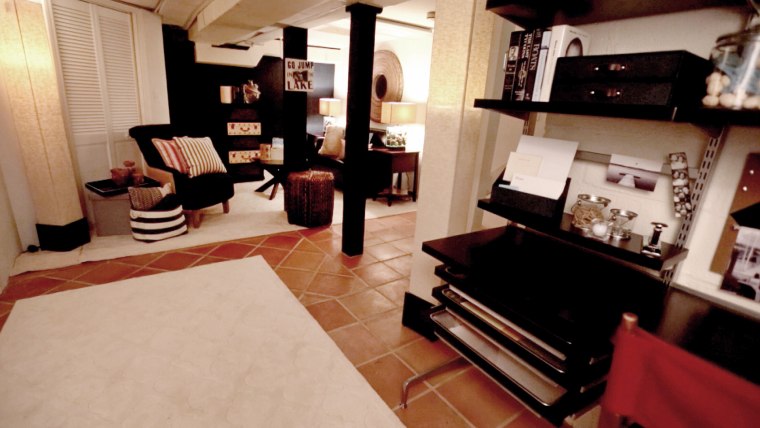 2. Pillow it. Add throw pillows to any couch to give it an instant refresh. They are a quick and easy to add flare to the room. Pick up pillows in an outdoor fabric for ultimate durability.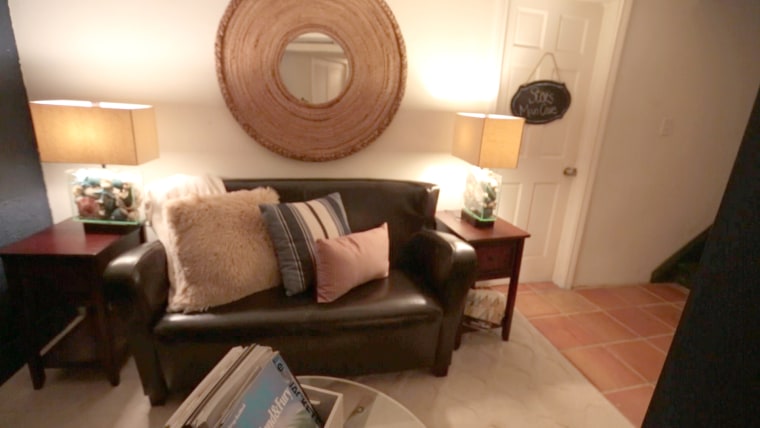 3. Frame it. Picture frames are an easy way to spruce up a wall. Get the kids involved and have them print out their favorite pictures with dad, then hang a string along the wall and attach the photos with a clothespin. This fun DIY project is a way to get the whole family involved in making the man cave.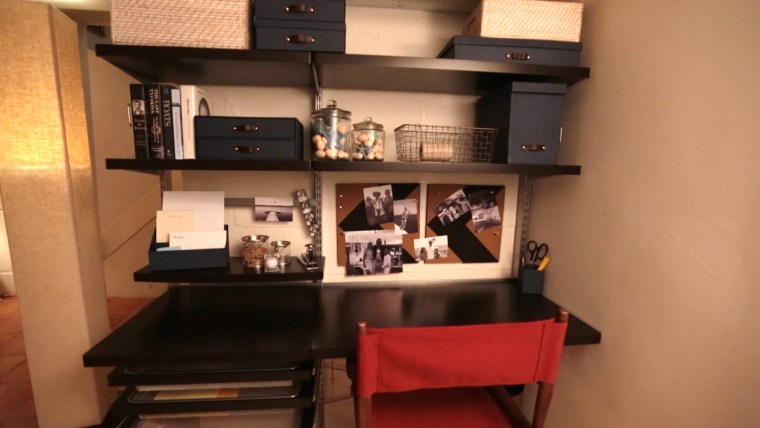 4. Organize it. Put dad's paperwork away to get rid of the clutter. Martin recommends getting storage containers in different shapes and a fun color to help change the look of a drab desk.