Here is a truth: I love looking through my childhood bedroom, finding hilarious old letters, pictures and journals scribbled in terrible cursive, all filled with past, precious memories. Over the holidays, however, I discovered something that broke my heart: my fourth grade diary — a bright turquoise number with a lock and all.
The last page was written on Jan. 1, 1992, and in it I wrote (in barely legible cursive) my New Year's resolutions:
Number 1: Lose (spelled loes — maybe improve spelling should have made the list?) 4 pounds.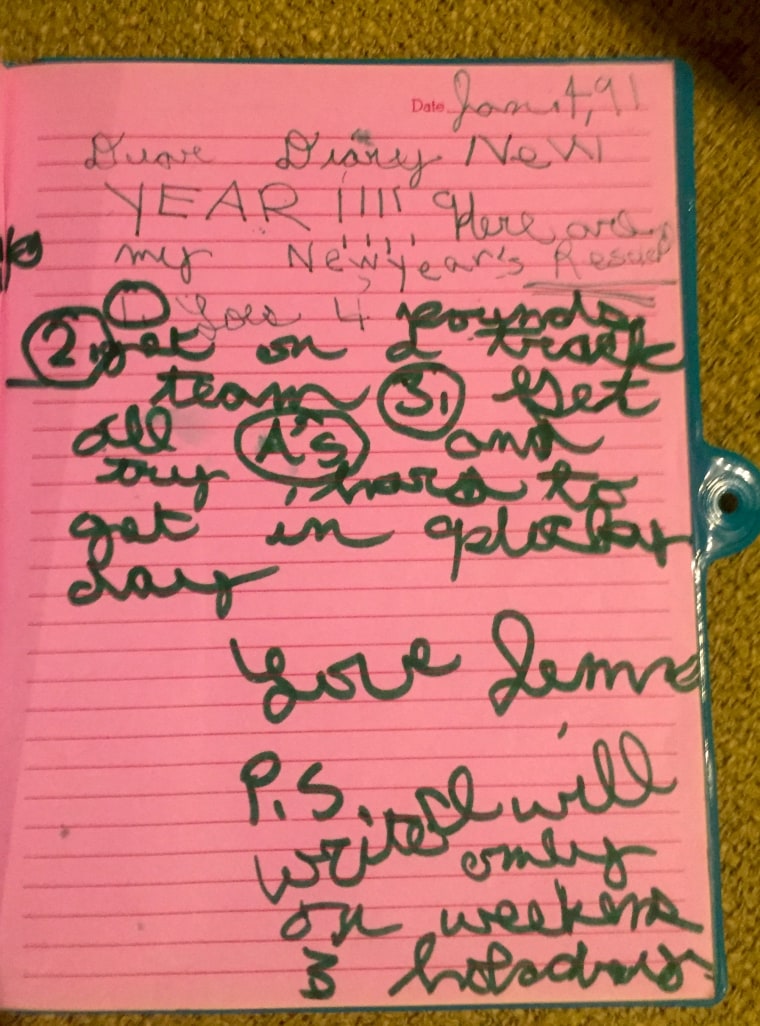 I was left with a pit in my stomach for several reasons.
1. Although, I was a chubby child of the '80s, I can't believe I was thinking about my weight at 10 years old.
2. Now that I have two daughters, I HATE to think about them scribbling resolutions like this.
RELATED: Weekend warrior workout: Put your hula-hooping skills to the test
It also made me think about how many years I have, in some form, thought about losing weight at the beginning of the year. Twenty years? Twenty-five? Is losing weight the end goal? Should it be?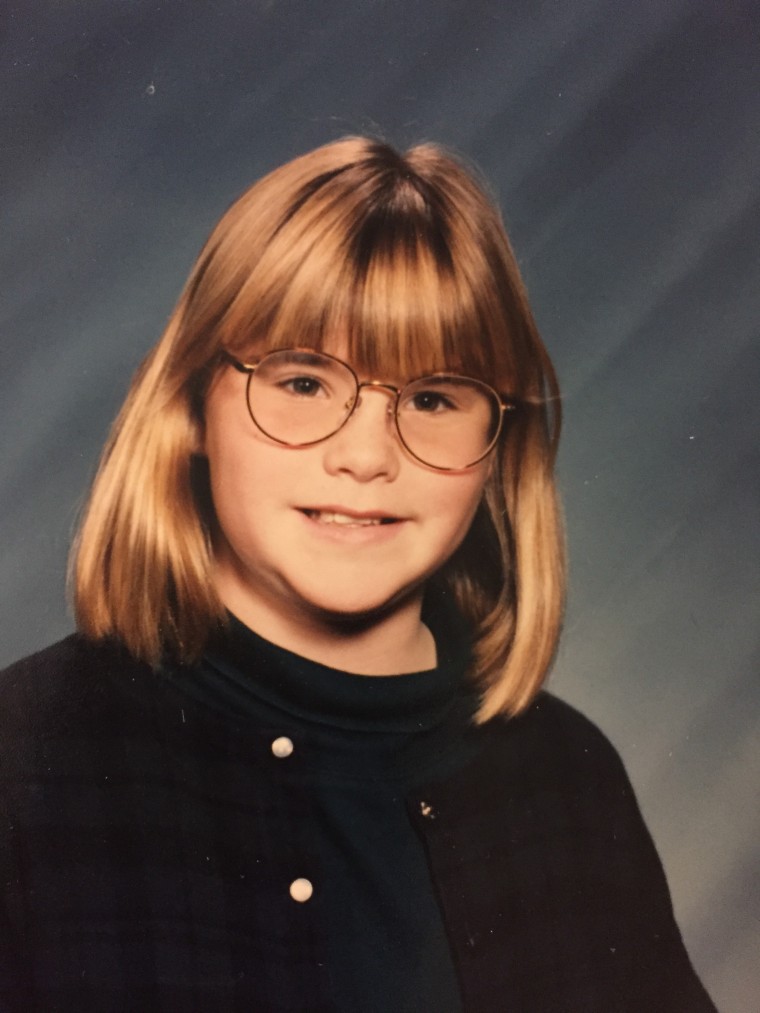 This year I have decided a decisive "NO!" — even though I have a 4 month old and weight to lose, not to mention a job which also publicly adds ten pounds. (Or so they say!)
And because of my job, my looks are open to constant discussion on social media. But I've decided that none of these matter enough to add "lose weight" to the list of goals I love making for myself every year.
RELATED: Peek inside Jenna Bush Hager's morning routine balancing work, being a mom and Kenny Rogers
It's not that I don't want to look good — let's be honest — I do. But with my the birth of my girls, my priorities have completely changed. NOW more than EVER I want to FEEL good; feel good not only for myself, but for my husband and daughters.
Like all moms, having kids has changed everything. For example, I used to love spending my Tuesday evenings at spin class. Now, that time is dedicated to putting my girls to bed.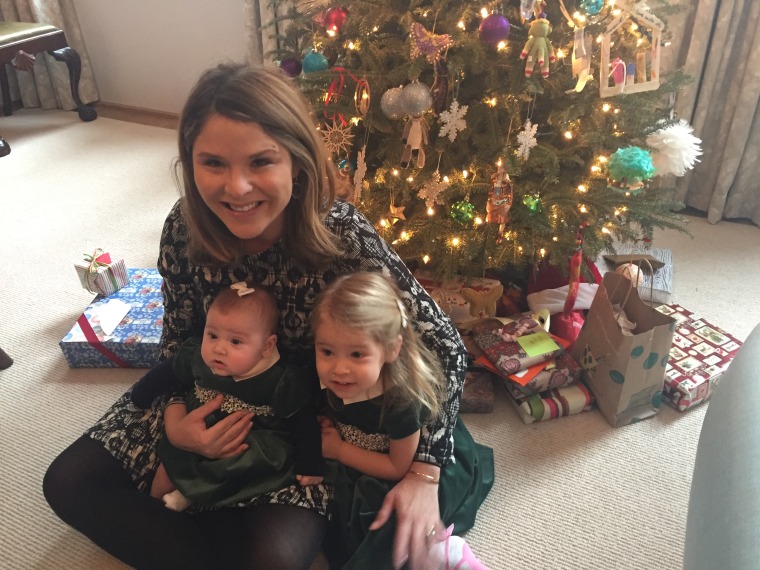 I have constant excuses for why I can't make it to the gym, namely, I want to be with Mila and Poppy for every second that I am not working. I am trying to learn how to be a working mother and thus, my health priorities are suffering.
Here is another truth: I actually love to exercise. Not always during the act, but I am addicted to the way I feel after. I love how I can think creatively when I am on the spin bike or while I am on a walk. I miss that time to myself.
RELATED: January is a good time to buy fitness gear, winter apparel
So this year, I am working with some of the best in the fitness world to do something all moms must do: make our health and happiness a high priority, and I'm digging into the science behind what actually works to achieve this.
So, as we start the new year, I desperately want to go back in time to tell that chubby, funny third-grader not to think twice about weight.
RELATED: 3 workouts for new moms: Jenna Wolfe's 'Thinner in 30' fitness challenge
But I am also thrilled that this 30-something is figuring out what matters: becoming a healthier mom for her babes.