If you want to have a healthy retirement, there's a big wild card you need to be prepared for: health care expenses.
Medical costs, especially unexpected ones, can add up. A 65-year-old couple will need an estimated $260,000 to pay for unreimbursed medical expenses through retirement — and that doesn't include long-term care, according to Fidelity Investments.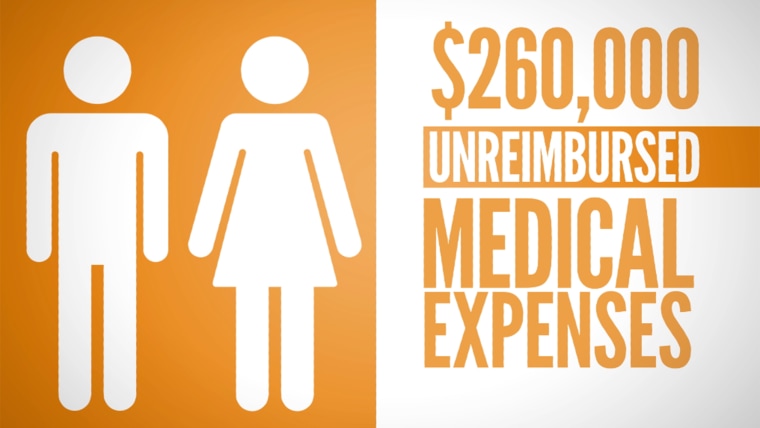 How can you plan and pay for it? As part of our #StartTODAY series to help you get in financial shape for the new year, these are some of the most common options and what you need to know about them:
Traditional long-term care insurance
How it works: Like it sounds, this is an insurance policy that covers the cost of everything from at home care to nursing homes.
Policies are not cheap: The rate for a 60-year-old couple in normal health is about $2,100 a year for a mid-range policy with a $150 daily benefit, good for 3 years, and a 90-day waiting period, according to The American Association for Long Term Care Insurance (AALTC).
Premiums on these policies may be tax deductible, but prices have been going up and insurers, including John Hancock, have left the marketplace.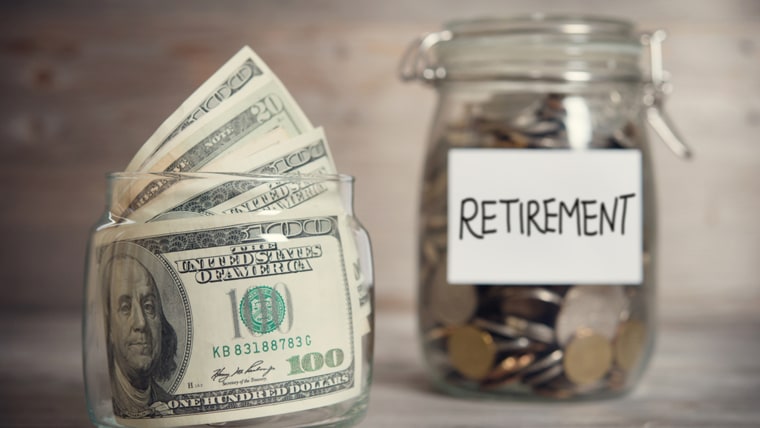 Who it works for: If you've got assets of between about $500,000 and a few million, buying a long-term care policy can make sure that you've got enough money for care if you need it. Today's policies aren't the never-ending sort that were sold years back; most cap the number of years they'll pay for care at 3 to 5 years, and the inflation adjustment at 3 percent.
Still, if you've been saving for years and are looking to leave something to your kids, this is a way to make sure that all of your money doesn't go to pay for health care. The downside is that if you don't need care, you have to keep paying the premiums forever.
Related: Do you have 10 times your salary saved? Make your money last after retirement
Hybrid insurance
How it works: These are essentially permanent life insurance policies that allow you to tap into your benefit — reducing the death benefit —if you need long term care.
If you don't, the heirs get the money, so you don't feel like you're throwing away your premiums. They're more expensive than both a straightforward life insurance policy and traditional long-term care, in part, because they do double duty.
Unlike traditional long-term care, hybrid insurance doesn't have inflation protection built in, which means if you buy a $200,000 benefit today, it will be worth less than that in tomorrow's dollars (purchasing power) down the road.
These policies also allow you to cancel the policy and get your premium back after a set period, of generally 10 years, but they're not tax deductible.
Who it works for: Again, people with more than about $500,000 in assets but less than a few million (over that amount you can self fund your care). Unlike traditional long-term care policies, which don't have guarantees (that's why so many people have seen their premiums pop in recent years), these hybrid policies often do.
If you pay your premiums as contracted, you have a guaranteed death benefit, guaranteed cash value, and a guaranteed amount of long-term coverage. Typically, the amount of years you spend paying the premiums on a hybrid policy is shorter than on traditional life insurance — some have a single premium, others are paid for over about 10 years, but the amounts themselves are much higher.
For example, a 55-year-old healthy female could spend $75,000 on a policy (paid all at once, or $8,500 a year over 10 years) that would provide $271,000 to be used for long-term care, as well as a minimum death benefit of about $135,000, according to the AALTC. (Using the long-term care benefit, however, reduces the death benefit.) There is also typically a waiting period before you can access the money in the policy for care. Make sure you know what that is.
Key points:
Single or several larger payments
Premiums not likely to go up, sometimes guaranteed
If you don't use it, money goes to heirs
Benefits capped at value of policy
Value of benefit goes down due to inflation
Death benefit for heirs
The bottom line:
Whether you're looking at traditional long term care or a hybrid policy, look for a top-rated insurer.
You also want to make sure you're working with an agent who specializes in these types of insurance policies, because they're changing all the time.
Don't wait too long. Insurers are going to look at your health history and your family history. Denials for coverage climb steadily from the 50s to 60s and beyond.
Get quotes on both kinds of policies to see what makes sense for you — as well as the opinion of a fee-only financial or insurance advisor.