Cutting the starch out from your cleanse diet can seem intimidating, but sticking to a carb-free routine is a lot easier when there are healthy, hearty alternatives. Check out three simple ways to decrease your starch intake, but still satisfy your appetite.
RELATED: Cut out these four food groups for a healthier you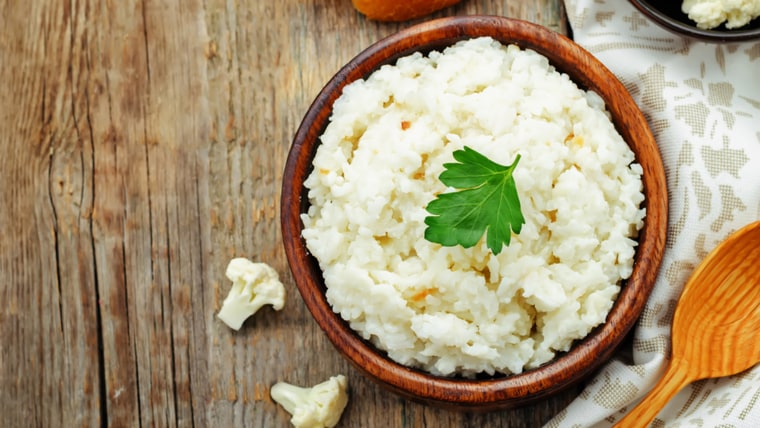 SWAP #1: Substitute starchy rice for cauliflower rice
Each time you substitute a cup of starchy white rice with a cup of cauliflower rice, you'll save 185 calories. Make this swap a few times each week throughout the year and you'll save just under 29,000 calories. That's the calorie and starch equivalent of 20 loaves of bread (or 440 slices!).
To make, gently pulse cauliflower florets in a food processor (one handful at a time, so it doesn't puree) or use a cheese grater on the largest hole to create rice-like pieces. Then cook in a skillet coated with nonstick cooking spray for about 10-12 minutes, seasoning with preferred herbs and spices.
RELATED: Keep your diet on track with daily cleanse tips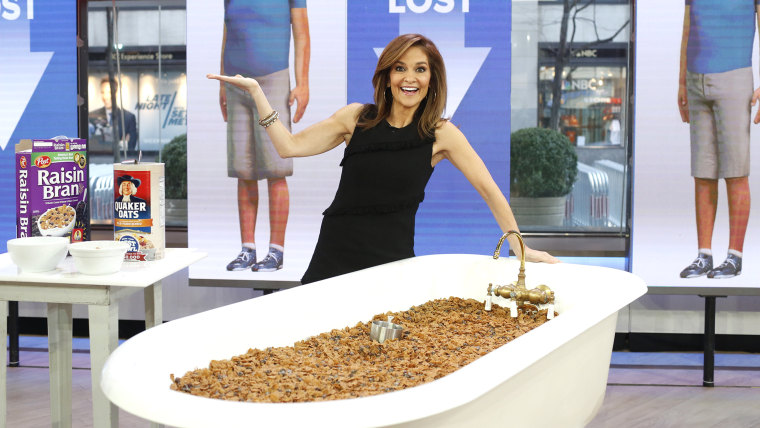 SWAP #2: Instead of pouring cereal into your bowl from the box, scoop it out with a measuring cup
Most people over-pour their breakfast cereal—often 2 to 3 times more than what the appropriate serving size is. Problem solved by leaving a 1 cup scooper right in the cereal box or container (and a half cup scooper in the oatmeal canister). You can also mark the inside of an inexpensive cereal bowl with a black sharpie for double assurance. Use this simple trick to measure a more reasonable 1 cup serving and save about 200 calories each time.
If you're a regular cereal eater, do this most days during the week and at the end of the year you'll save yourself about 52,000 calories. That's the equivalent of 390 cups of cereal—and remember, this doesn't even count the savings on the extra milk you would typically pour with a larger amount of cereal.
RELATED: Ditch the boxed cereal for healthy yogurt parfaits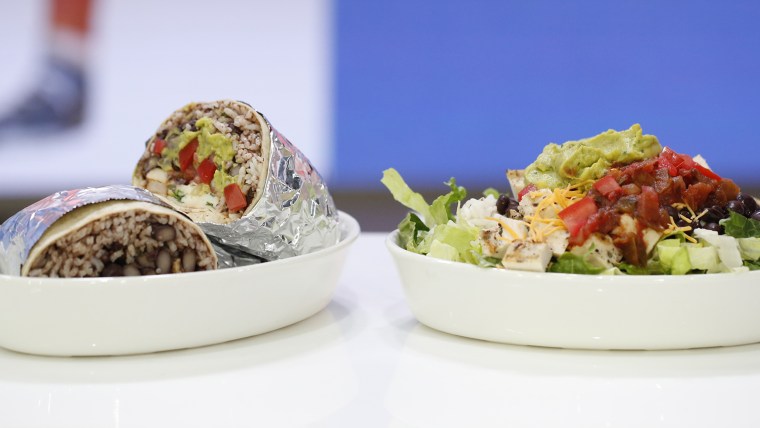 SWAP #3: Swap your burrito for a burrito bowl
With more and more Mexican and Tex-Mex fast-food available, burritos have become a popular lunchtime and dinner staple—some of the most efficient stores can serve 350 customers, just per peak lunchtime hour! Instead of going for a burrito that's wrapped in a giant tortilla (that alone is 300 calories at Chipotle) and stuffed with about a cup of rice too (another 210 calories), go "bowling" instead. And when it comes to the rice, switch to brown rice if it's available, and just ask for a small scoop (about 1/4 cup).
You'll save about 450 calories each time. For folks who regularly eat burritos a few times each week, that's more than 70,000 calories saved at the end of the year—the equivalent of 440 standard fast food chicken tacos.
RELATED: Slim down with an easy, delicious meal plan
For more tips, follow Joy on Twitter, Facebook, Instagram and Pinterest.