Get excited! Our Start Today series is back for a second week with fresh ideas to keep you motivated and ready to tackle all of your fitness goals in 2016.
We all know that it can just hard to lace up those shoes and trek over to the gym. SoulCycle instructor Laurie Cole stopped by TODAY Monday to share workout tips guaranteed to make sure you never miss a beat.
Make a playlist
Music is actually stimulating to the brain, especially for the parts that are responsible for movement.
"It really is the paramount focal point of the entire class," Cole said about why she makes a playlist for every workout. "If I'm not feeling it, the class won't be able to feel it."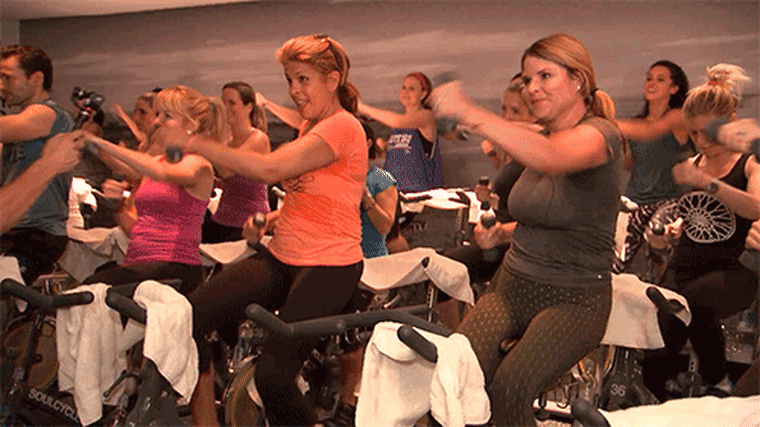 RELATED: SoulCycle workout inspires cult-like devotion
What to do when you're at home
Use a basic jump rope — or treat yourself to an electronic lightweight jump rope to track reps!
Planks are universally used for strength training in and out of the gym. Start with one-minute planks and work your way up to several minutes. Include leg movements to increase difficulty.
RELATED: 3 workouts for new moms: Jenna Wolfe's 'Thinner in 30' fitness challenge
What to do when you're at the gym
Try circuit training! It's incredibly valuable. If you feel intimidated to start, work with a trainer for a few sessions. They'll be able to show you proper form and routines for upcoming workouts.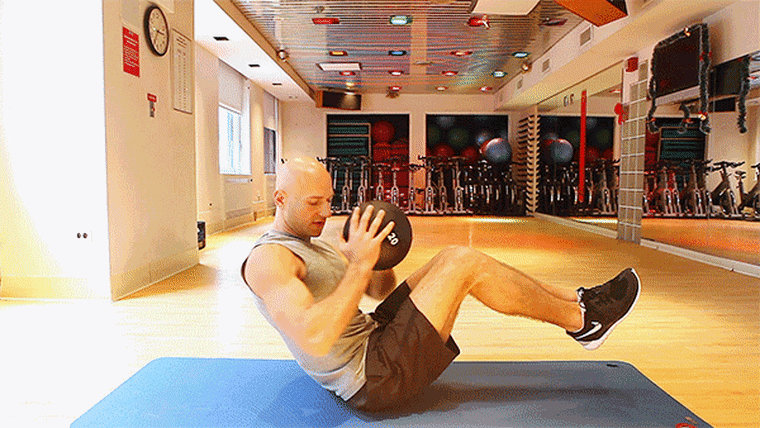 Most gyms also have group fitness classes that are taught by professionals in their field. Ty to incorporate these into your workout routine to diversify your movements and patterns.
If you begin strength training, make sure to complete the workouts at least twice a week. If you have specific goals, up the amount of workouts to three times a week.
What to do if you only have five minutes
If you only have five minutes, leg presses and planks are the most efficient muscle strengtheners. Good news: They also help elevate your heart rate!
Hold the leg press against the wall for 15 seconds and increase by five seconds for every set. Complete three sets with a 30-second break in between each.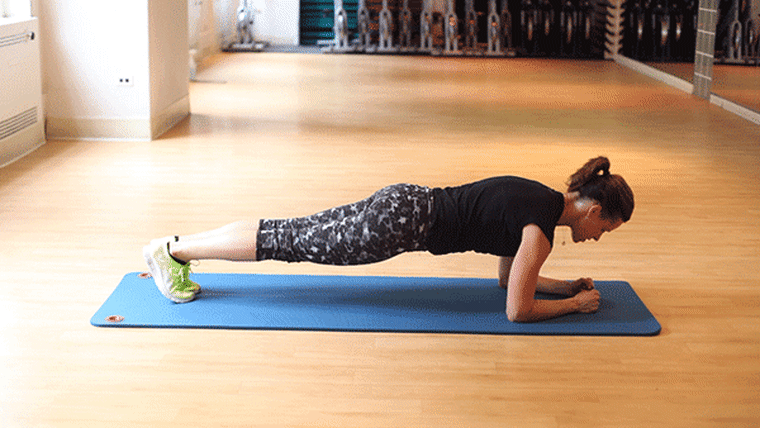 If you're doing planks for the very first time, start by holding the position for 30 seconds. Make your end goal something a bit higher, though, upwards of three minutes.
RELATED: Burn 100 calories in 10 minutes: The fast total body workout you can do at home
Holding for three minutes is extremely challenging for the core and upper body, so start with one minute on your forearms and focus on holding good posture throughout. Complete three sets.
What to do if you have 30 minutes
Start with a light warm up. Dedicate 15 minutes to the treadmill or an outdoor jog.
Transition into squats and bench presses. Both exercises should be done intermittently, completing 15 reps at three sets each.
Don't forget about that core! Complete three sets of 15 oblique sit-ups, finished by traditional sit-ups.
Laurie Cole is a founding instructor of SoulCycle and has been teaching for 16 years. Cole has been featured in various publications, from Vanity Fair to The New York Times, and has written for many fitness magazines. Her celebrity clients include everyone from Lady Gaga to Bradley Cooper. Cole is also an actress with recent roles on HBO's Eastbound and Down as well Veep.