In honor of Start Today, a new series to get you moving and motivated through 2016, TODAY's introducing ways you can nail your biggest fitness resolutions in just 20 minutes or less.
Jenna Wolfe, author of "Thinner in 30," stopped by TODAY Tuesday to help Jenna Bush Hager get started on her month-long journey to lose weight.
But for Hager, it's not about the number on the scale — it's the positive mentality that comes from setting aside time for herself.
READ: Jenna Bush Hager reflects on 10-year-old self's New Year's resolution to lose weight
"After a second baby, I — I have no time. So I feel like change is scary," Hager said on TODAY. "And I feel like a lot of moms probably feel that way. A lot of people probably feel that way."
It's a common fear that's all too familiar to women that have recently had children, and even to others that have other reasons for avoiding the gym.
"It's terrifying. It's absolutely terrifying. We fail to — to remember that we didn't gain all this weight in a day," Wolfe said. "We can't lose all the weight in a day."
RELATED: 3 new fitness trends to nix boredom and spice up your workout
Knowing that time is valuable, especially as a mom herself, Wolfe designed this workout to help even the busiest person find a few minutes within their day (3 times a week) to tackle those fitness goals.
Mini-Circuit #1
20 apple pickers / 20 jogs in place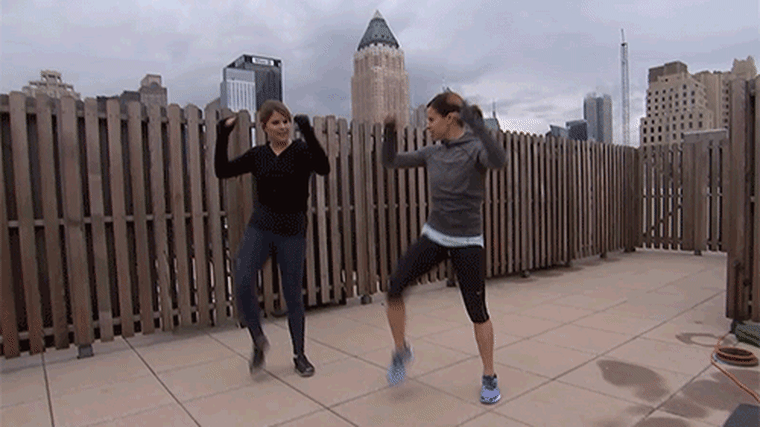 16 apple pickers / 16 jogs in place
12 apple pickers / 12 jogs in place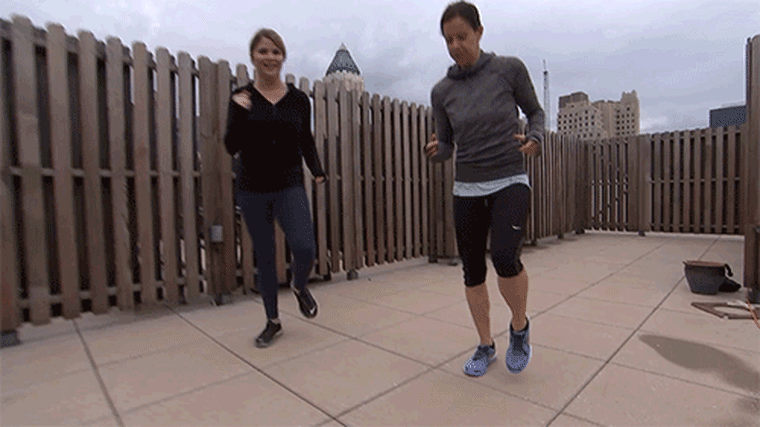 8 apple pickers / 8 jogs in place
4 apple pickers / 4 jogs in place
Mini-Circuit #2 (Do 2x)
50 shoulder circles (forward)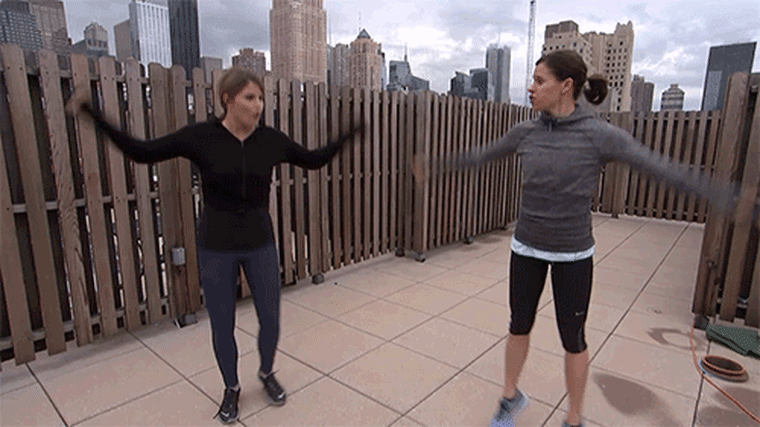 10 jumping jacks
50 shoulder circles (backward)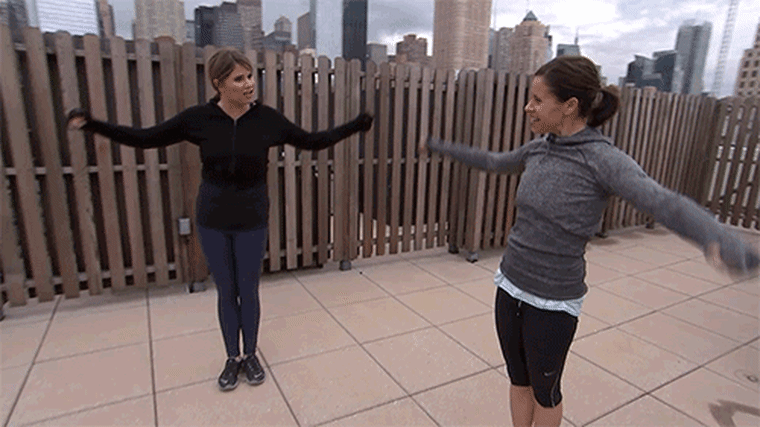 10 jumping jacks
100 reverse claps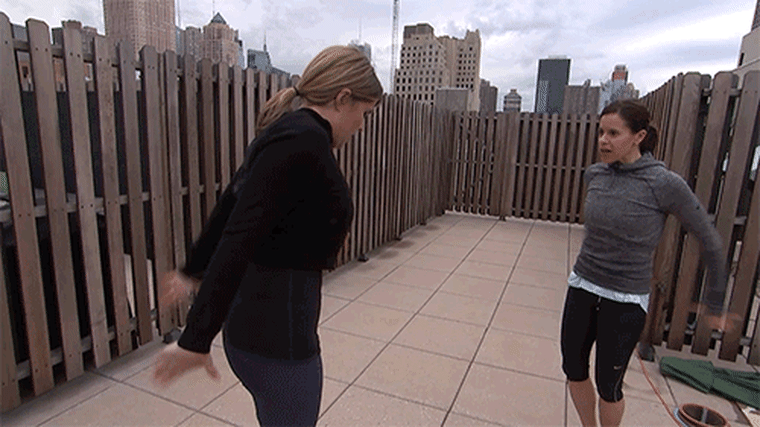 50 reverse claps
10 jumping jacks
Mini-Circuit #3 (Do 3x)
50 hip raises
Mini-Circuit #4 (Do 2x)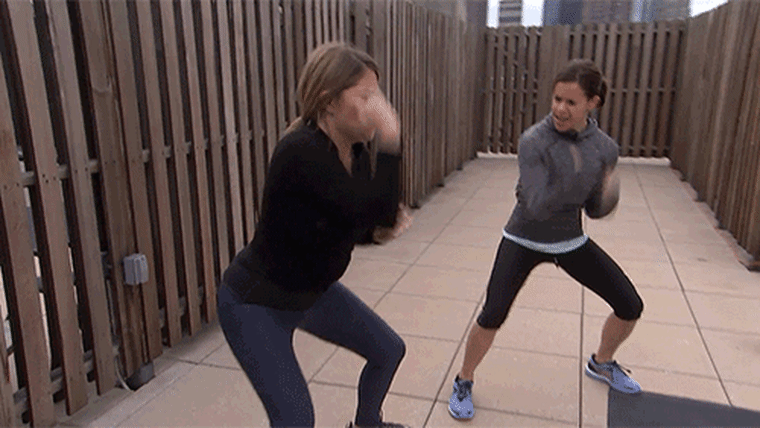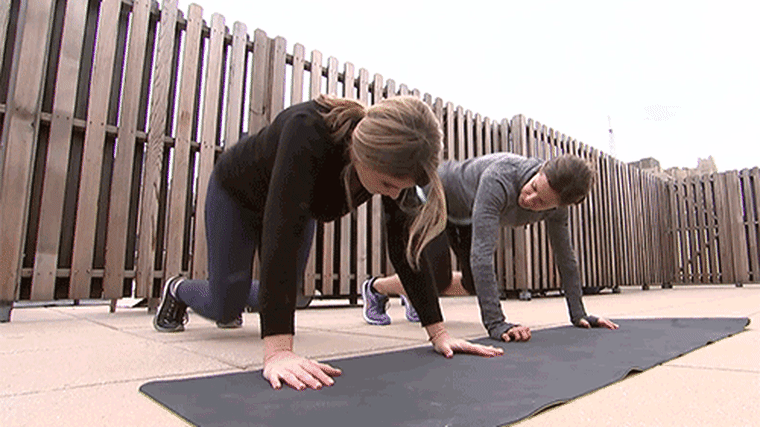 20 wide-leg shuffles in place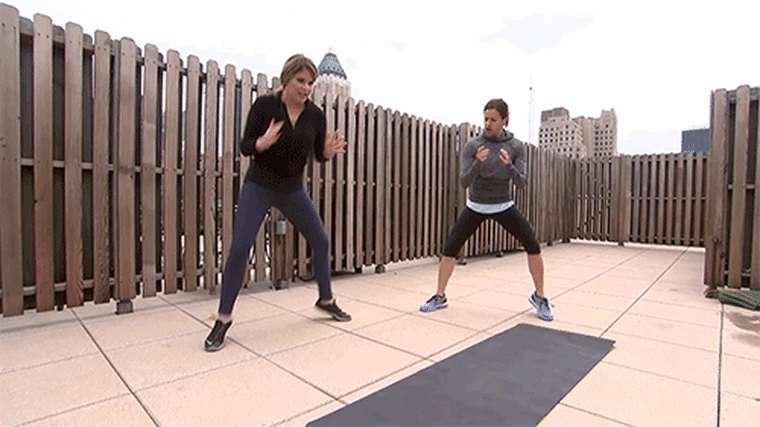 Mini-Circuit #5
10 front kicks (left leg, right leg equals 1 rep)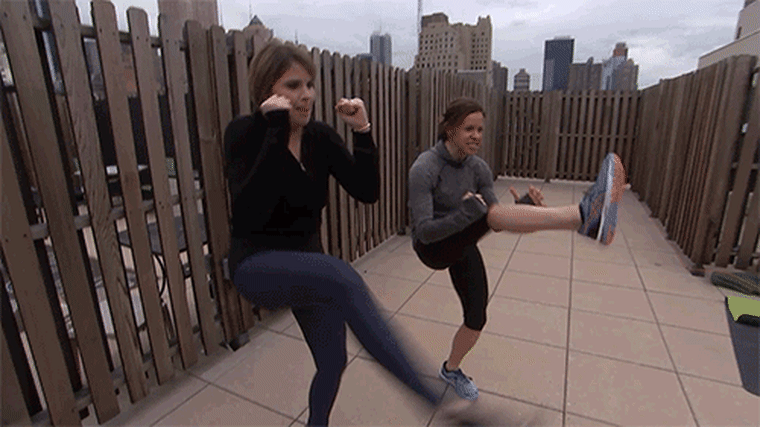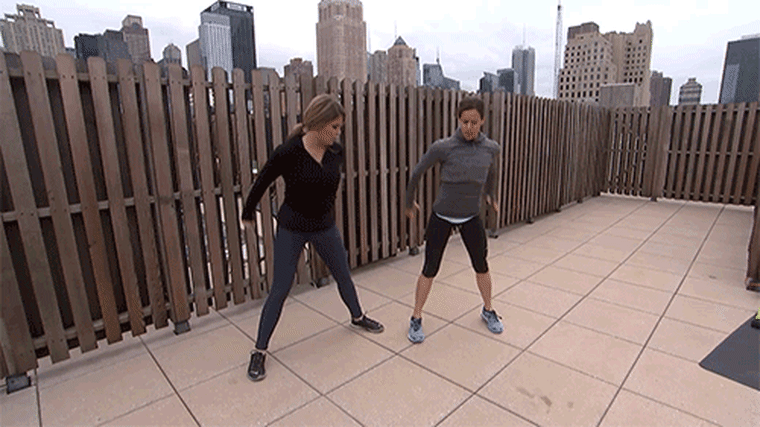 9 front kicks
9 squats (continue all the way down to 1)
RELATED: A 16-item shopping list and 16-minute workout to get fit!
WEEK #1 – Getting started!
When you're at home:
Whenever you're standing around, lift one foot off the ground. Balancing on one leg will really work that all-important core.
When you're at work:
Seated at your desk, without leaning back in your chair, alternate lifting each foot off the floor as fast as possible as if you're doing a football shuffle. All the while, hold your abs tight and engaging your core. Aim for 300-500 over the course of your day.
When you're at the gym:
6-minute treadmill run/20 pushups
5-minute treadmill run/20 bicep curls
4-minute treadmill run/20 triceps dips
3-minute treadmill run/20 supermans
2-minute treadmill run/20 upper cuts w 3-pound weights
1-minute treadmill run/20 pushups
When you only have 5 minutes:
5 jumping jacks/5 pushups
4 jumping jacks/4 pushups
3 jumping jacks/3 pushups
2 jumping jacks/2 pushups
1 jumping jacks/1 pushups
When you have 30 minutes:
Then two rounds of...
100 jogs in place
90 butt kickers
80 high knees
70 mountain climbers
60 tricep dips on the floor
50 squats
40 pushups (on knees if necessary)
30 Russian twists
20 jump squats
10 burpees