When Kevin Minnick was 18, he was in a motorcycle accident. As he recovered he started gaining weight. Five years later, he had put on 110 pounds at 5 feet 10 inches tall. Around the same time, his older sister Lindsey Minnick was in college and gained weight; what she now refers to as "the Freshman 20."
While they both felt unhappy, neither did anything to lose the weight. Kevin frequently ate fast food and Lindsey yo-yo dieted. They simply believed they would always be overweight.
"I never thought I would actually lose the weight," Lindsey, 29, told TODAY.
Lindsay figured she'd lose 20 pounds and gain it back like she always did. But a vacation to Las Vegas made her realize she had to do something to become healthier.
"I remember being at the pool and being so super self-conscious; I was the biggest girl (there)," she said. "I am only 5'3 and I am over 200 pounds. This is not healthy."
When she returned, she looked to Kevin's girlfriend Megan Murphy as an example. She had recently started Weight Watchers and Lindsay felt encouraged, like she, too, could shed some pounds. At first, she tried an app that tracked her calories and exercises but she "wasn't seeing the success that Megan was seeing." In September 2016 she joined Weight Watchers, too.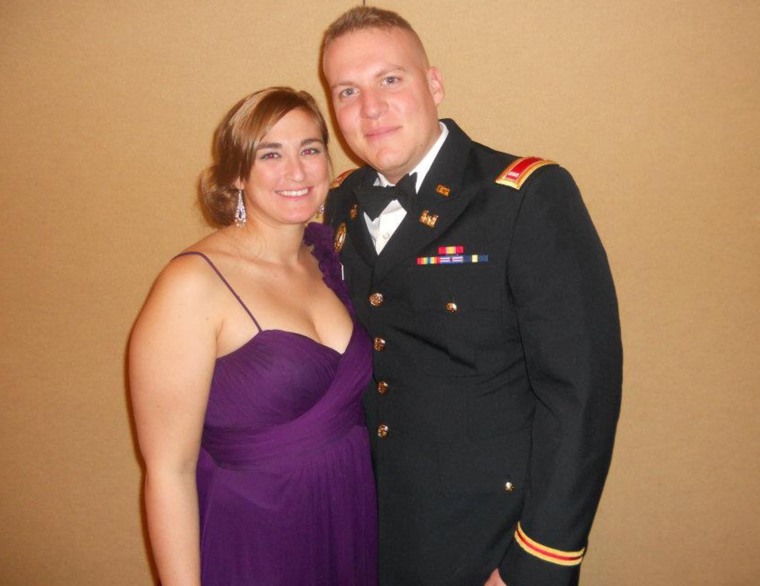 Since starting, she steadily lost weight. In two months, she dropped 20 pounds and started feeling better. While Kevin wasn't actively trying to lose weight, he benefited from Lindsey and Murphy's healthy cooking.
"I could tell my pants were getting a little looser," Kevin, 27, said.
But he was still eating loads of fast food for lunch and still weighed 315 pounds.
"I was way overweight. I finally hit a low point," Kevin said.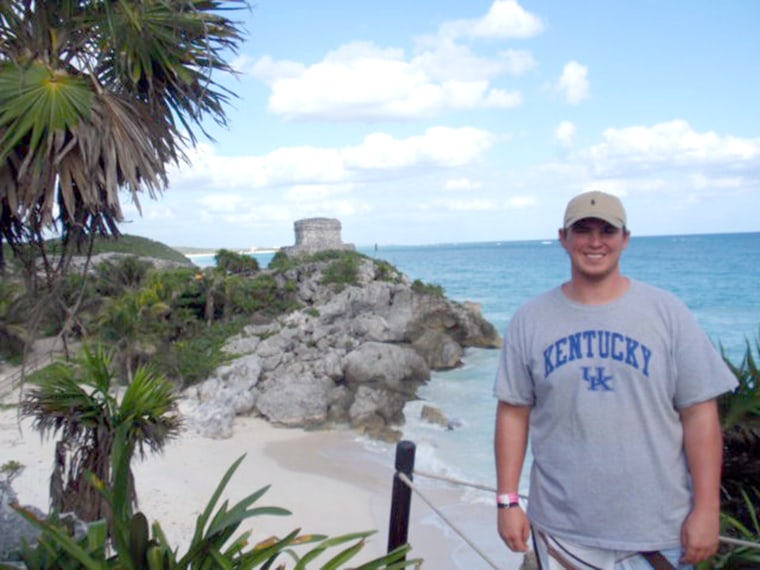 Megan challenged him to also join Weight Watchers and he did in November 2016. In the first week he dropped 12 pounds. Changing his habits to eat more fruits, vegetables and lean protein helped him transform his body. While Murphy and Lindsey were working out on top of changing their eating habits, Kevin felt shy about exercising in public.
"I was embarrassed, and I didn't want to go to the gym," he said.
Finally, Megan coaxed him into joining her for a spin class. He had been avoiding it because he thought he was "too cool" for it. He was immediately hooked.
"I absolutely loved it," he said. "I went three days in a row."
Together, they try various exercises to stay active and engaged, including spinning, running, lifting and barre Pilates. But it's their sibling rivalry that really helped the Minnicks lose the weight and keep it off.
"Lindsay and I are very, very competitive," Kevin said. When he notices her doing a new workout or eating healthier he thinks, "Oh snap! Lindsey is doing this, I need to do that."
Kevin lost 89 pounds, Lindsey lost 53 pounds, and Murphy lost 37 pounds. Even Lindsey's husband shed 40 pounds even though he never joined Weight Watchers. While they love how they feel physically, losing weight has given them more than just smaller bodies.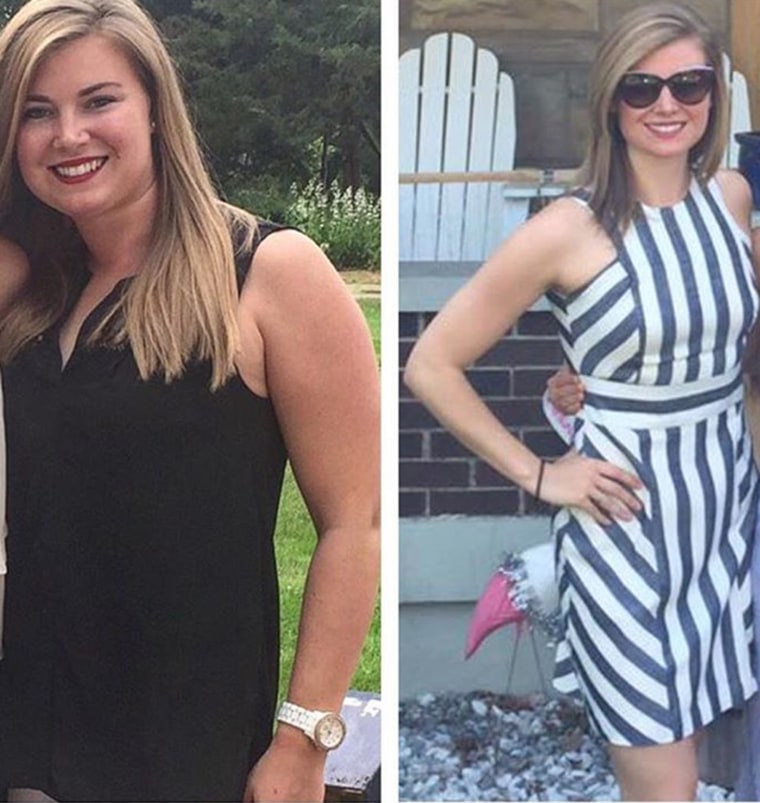 "Deep down inside I was hurting," Kevin said. "The confidence that I gained … helped in many different ways."
"I feel good in my own skin. I feel good about the direction that my life is going," Lindsey said. "It's not just healthy food choices. It is healthy mentally and emotionally."
Here is their advice to those hoping to lose weight.
1. Do it together.
"I don't even think that you can express how important it is to have a support system that understands what you are going through when you are feeling rough," said Lindsey.
The siblings and Murphy often have their own "meetings" where they brainstorm different recipes or workouts to help achieve their goals.
"It has been incredible to do it with family especially when we see the changes we all made," she said.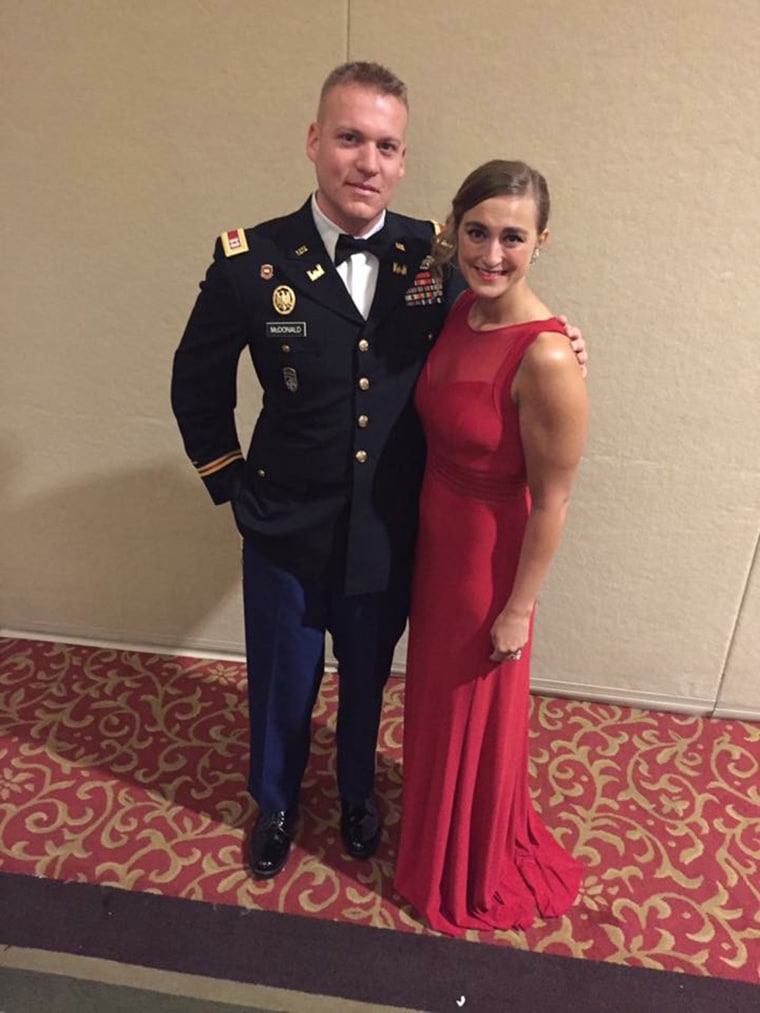 2. Keep a reminder.
Lindsey kept a pair fat shorts she outgrew as a reminder of how far she's come. Kevin has a belt that he purchased right before his weight-loss journey. As he shed more weight, he had to punch more holes in the belt to make it smaller.
These reminders helped them see themselves "achieving these goals."
3. Have fun.
Prior to losing the weight, the siblings often sat on the couch, watched Jeopardy! and drank beer. After losing weight, they push one another to be active.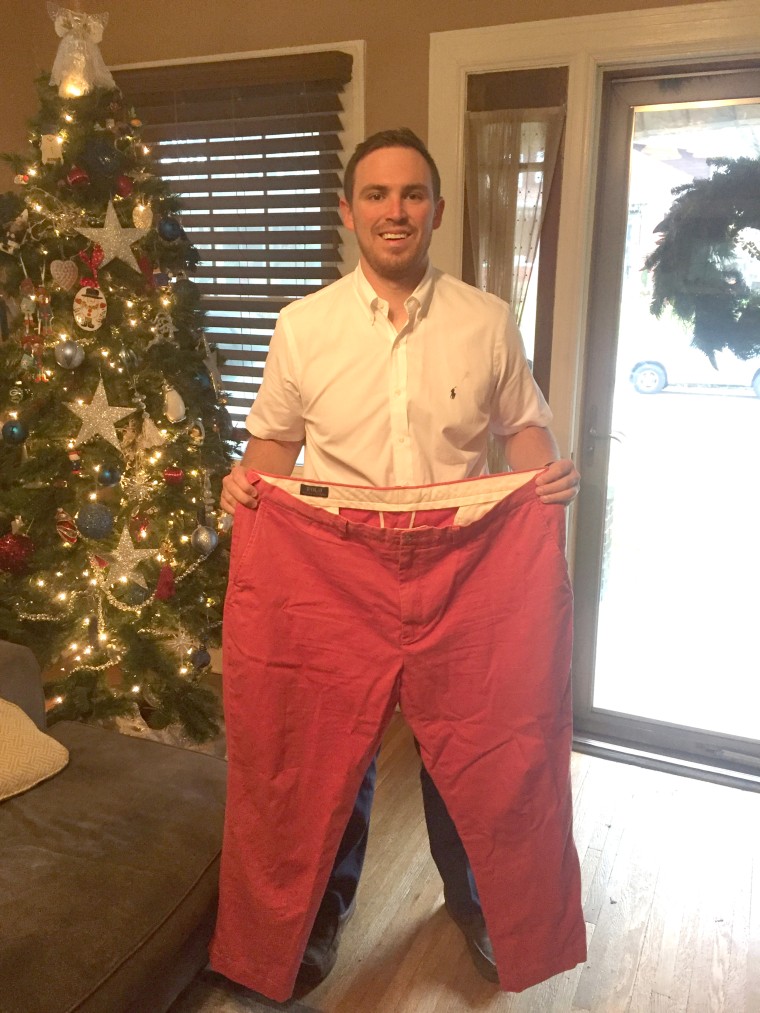 "We are just more active and more outgoing and more wanting to do stuff rather than sitting down and being bumps on a log," Lindsey said.
For more inspiration, check out our My Weight-Loss Journey page.