Not everyone has time to work out during the week — we are all busy! There's no need to beat yourself up about it. Instead, focus on trying to fit in a quick sweat session on the weekend. This simple circuit is fast and can be done in the comfort of your living room.
Perform the exercises outlined below, then repeat entire circuit two or three more times. You got this!
1. Reverse lunges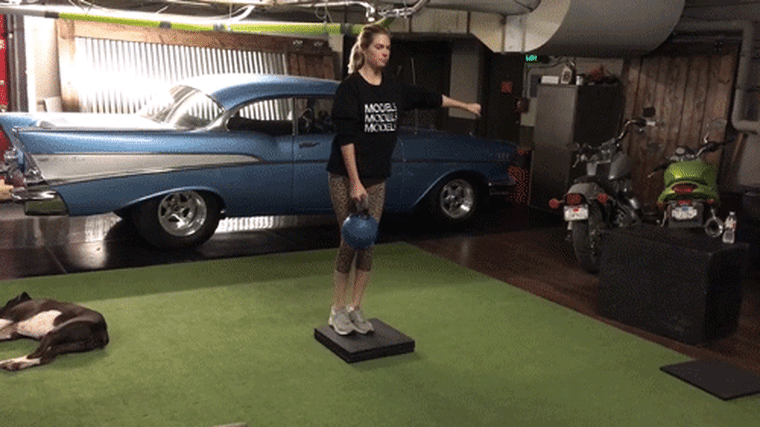 Stand up straight, holding a weight or kettlebell in your right hand. If you don't have one, use a soup can or water bottle. Step back with your right leg into a lunge, bending your knee to the ground. Return to standing position. Repeat 10 times on your right leg, then switch to your left leg for another set of 10 repetitions.
2. Single leg hip thrusts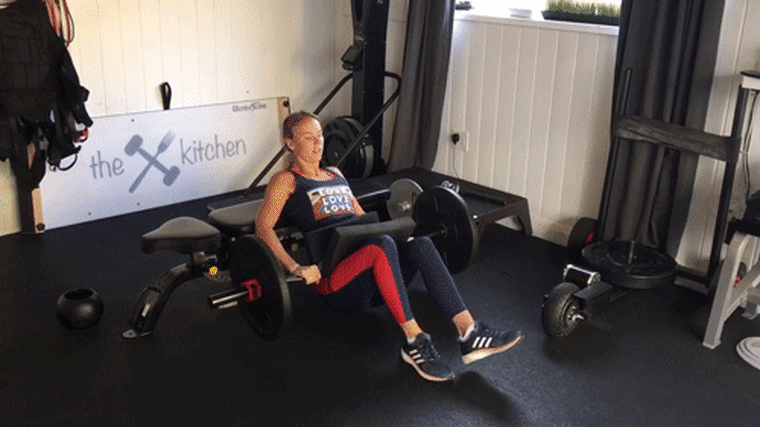 Find a bench or a sturdy surface you can lean back on. Position yourself so your upper back is leaning against the bench. Position your legs in a squat, and then lift one leg up. Do this 10 times, and then switch legs.
In the image above, Caroline Wozniacki is doing an advanced version with a weight on her waist. Feel free to add this once you've mastered the beginner version.
3. Plank rows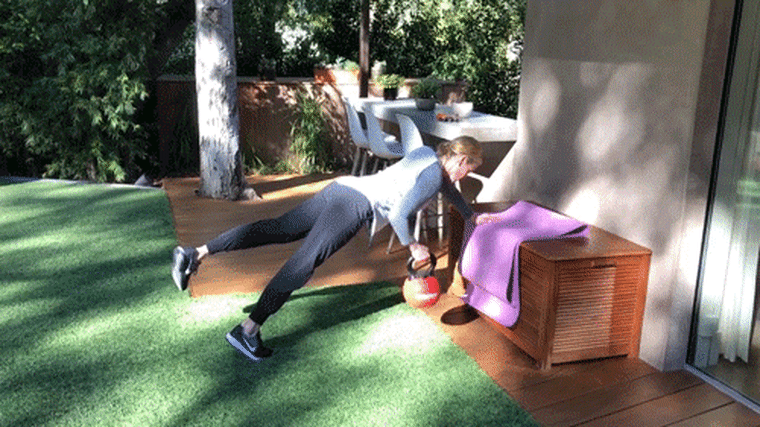 Find a bench, chair or a sturdy surface to lean on. Get into a plank position. Then lift one leg up and then back down. The movement is small, and works your core and arms. Complete 10 repetitions on each leg.
Chelsea Handler is doing an advanced version of this exercise: holding her leg lifting, while performing a kettlebell row. You can try this modification if you're up for a challenge!
For more fitness advice, sign up for our Start TODAY newsletter!