Celebrities, they're just like us, Volume XII: They can't put together IKEA furniture, either!
Putting together any piece of furniture based on ill-conceived instructions, tiny baggies of nuts and bolts, an Allen wrench and big slabs of pseudo-wood can be seen in one of two ways: a puzzle for adults or a hellish challenge that can drive a person to drink.
Ryan Reynolds, in this new video by GQ magazine, goes for the latter option when he's tasked with assembling a crib purchased from the famous Swedish superstore.
MORE: Ryan Reynolds reveals new baby's name on TODAY
It's a non-starter from the start, basically, as he is completely disorganized, not really interested in the instruction booklet, and hitting the customer service and the beer early on. But never fear: He figures out a hack and ultimately completes the construction.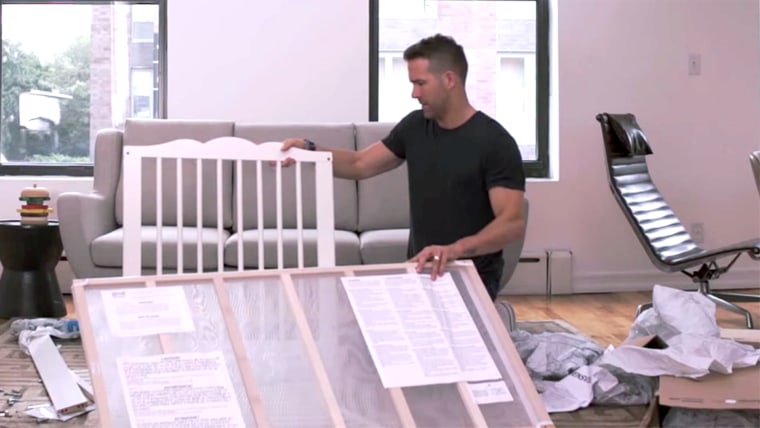 MORE: Ryan Reynolds talks about friend who tried to sell his baby's pictures
We're just not sure anyone (including his wife Blake Lively, with whom he has a sweet baby girl named James) will want to put their infant in this particular crib.
Check out the video!