Sick of squats and lunges? Though those two exercises are great for your glutes, they can be hard on the knees. Instead, try these three lower-impact training exercises. They're guaranteed to tone and shape your legs and glutes, while leaving you sore in all the right places.
Each move is crafted to focus on strengthening the glutes and lower back, which can be prone to injury. Watch the video below for more details, or follow the step-by-step directions outlined below.
RELATED: 3 yoga poses for better sleep
1. Glute bridge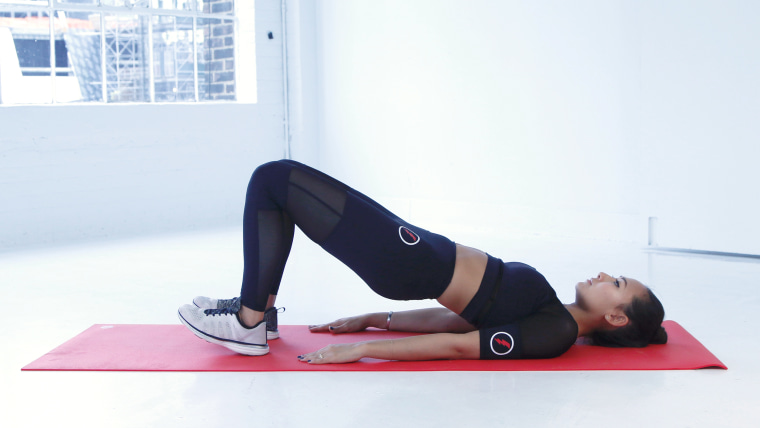 This booty burner not only isolates your glutes and hamstrings, but also simultaneously strengthens your low back and core. When performing this exercise, make sure that you are driving with the heels and lifting those toes to feel the ultimate burn!
2. Single-legged glute bridge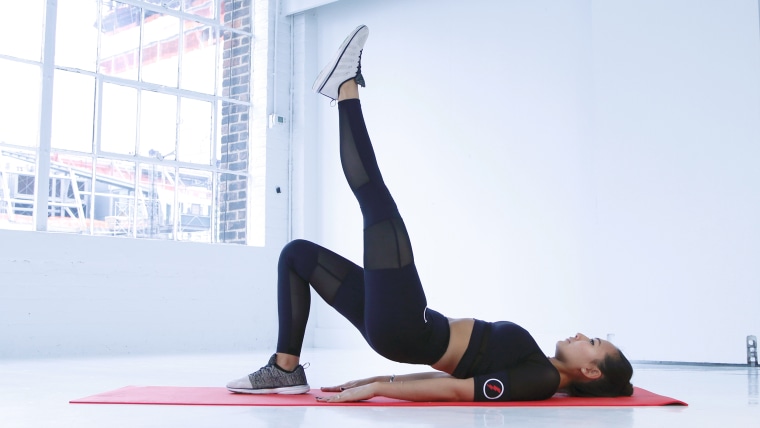 Once you have mastered the glute bridge, take it the next level by extending one leg into the air and slowly dipping your hips up and down in a slow and controlled motion. This exercise is great for increasing hip mobility and for strengthening your stabilizing muscles.
3. Single-legged glute bridge raises

This ultimate glute bridge variate will isolate your hamstrings, quads and glutes while your extended leg pulses up and down, activating your core!
Taylor Gainor is the co-founder of LIT Method, the signature low-impact, high-intensity workout and the LIT KIT for at-home workouts.