Ever since my pre-teen days my hair has been, let's call it, a process. But I feel lucky that I've (finally) learned how to tame the dreaded cowlick around my forehead. Now, I'm letting you in on the secret.
If you have a cowlick — near your bangs, on the back of your head, or otherwise — then you know the struggle to which I'm referring. There's nothing worse than waking up to the realization that you need to wash your hair again just to fight that weird curl that just won't go away.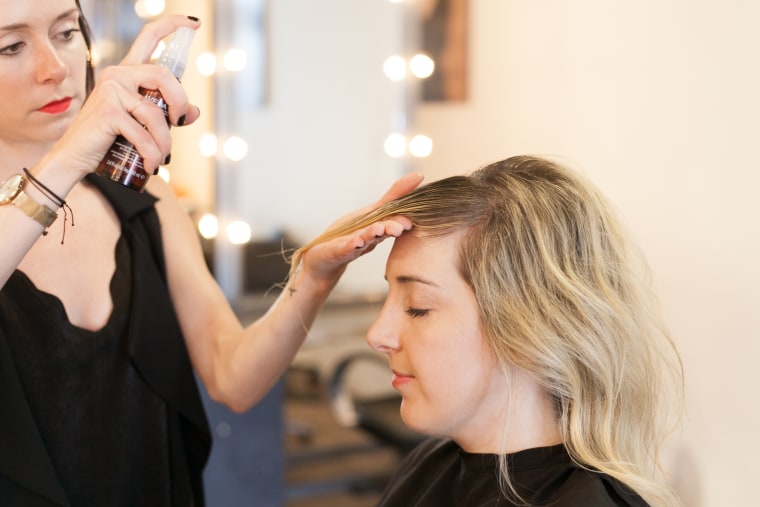 So, how exactly do you fix a cowlick? These are the seven absolute best tricks that I've learned over the years, demonstrated by stylist Lindsay Victoria of Spoke & Weal salon in Los Angeles.
1. Wet the area in question
Whereever your cowlick has taken over needs to be completely wet. In my case, the cowlick is right above the right side of my forehead. What's great about this tip is that you don't need to re-wash your entire head — only the area that needs to be fixed. Spray bottles are your friend here!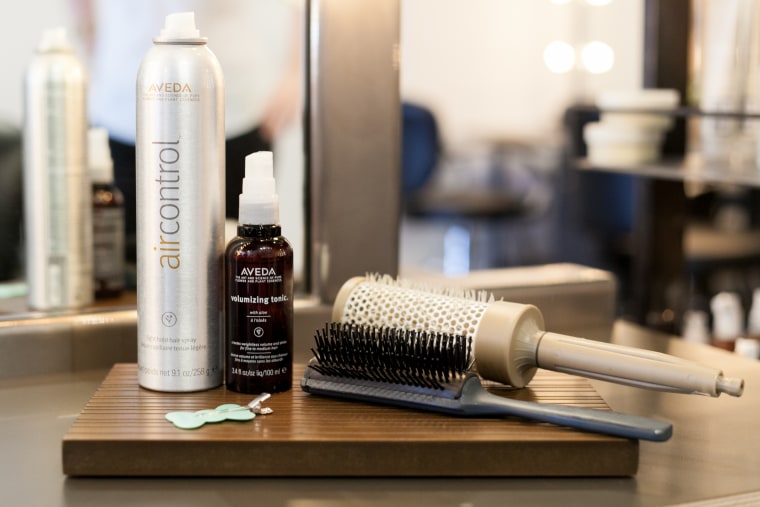 2. Apply a styling product with hold
A little product will go a long way when it comes to cowlicks. Try a formula that will essentially add a little weight and texture to your root area (aka the problem) and, in turn, make it easier for your hair to stay put.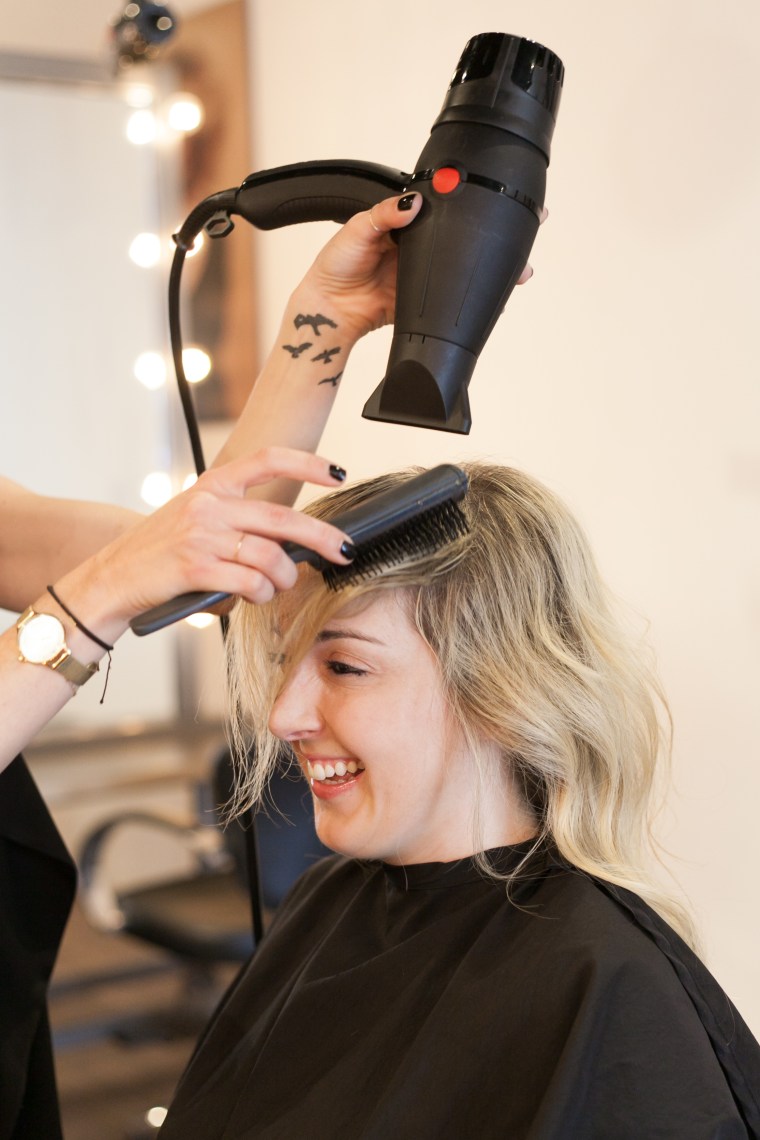 3. Brush against the cowlick
Using a gentle brush (don't use the round brush just yet, says Victoria), hold the blow dryer down against your hair and focus the heat just above your roots.
4. Switch up your direction
Keep mixing up which direction you're blow drying and, if desired, switch to a round brush. This is key because you are trying to "confuse" the cowlick (battle strategy!). Move both the brush and dryer back and forth until hair is fully dry.
5. Try the "squish" trick
My colorist, Erick Orellana, uses the best trick after he's done blow drying my hair. He essentially holds down the cowlick with one hand and uses the other to "squish" and press down on the area. The trick is to avoid the root and go for the middle of the strand.
"The squish in the mid-section of the hair is to help calm the hair," explains Orellana. "It spreads out the hair so that it looks smooth, yet still keeps volume at the root. It flattens out even the most annoying cowlick."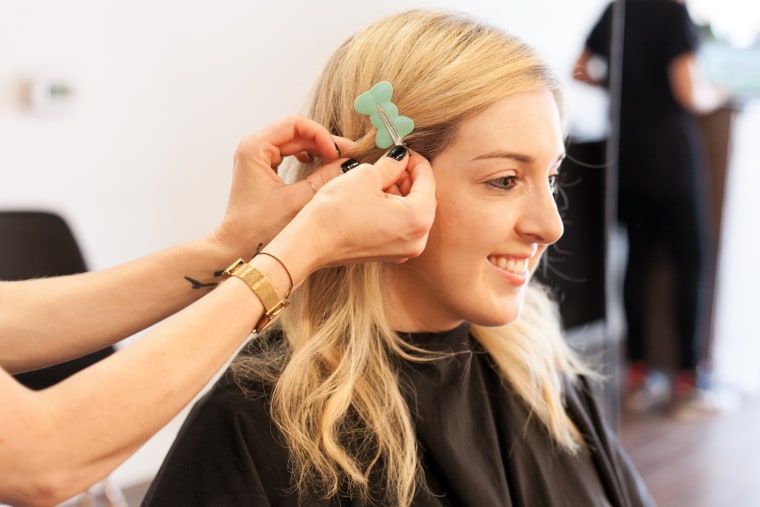 6. Use a no-crease clip to "set" the area while hair is still hot
One of my biggest pet peeves when doing my hair at home is how great it looks for 10 minutes afterward ... until it all goes to you-know-where. This usually happens as a result of not letting the hair cool down before moving around and doing other things. Those 10 minutes are crucial to let the hair set. I love these no-crease bow clips from Ricky's because they hold hair in place without leaving any weird crease marks afterward.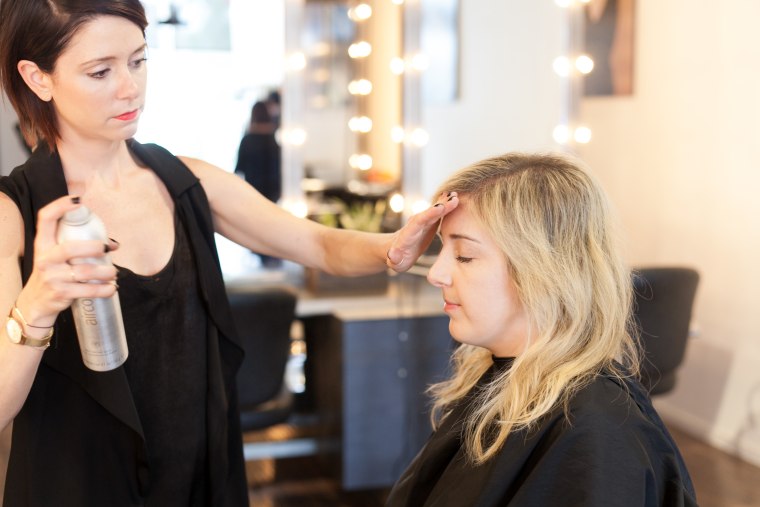 7. Finish with a little hairspray
I certainly don't use hairspray every day, but a little spritz or two will secure the cowlick and hopefully make it stay put for the whole day ... and even night!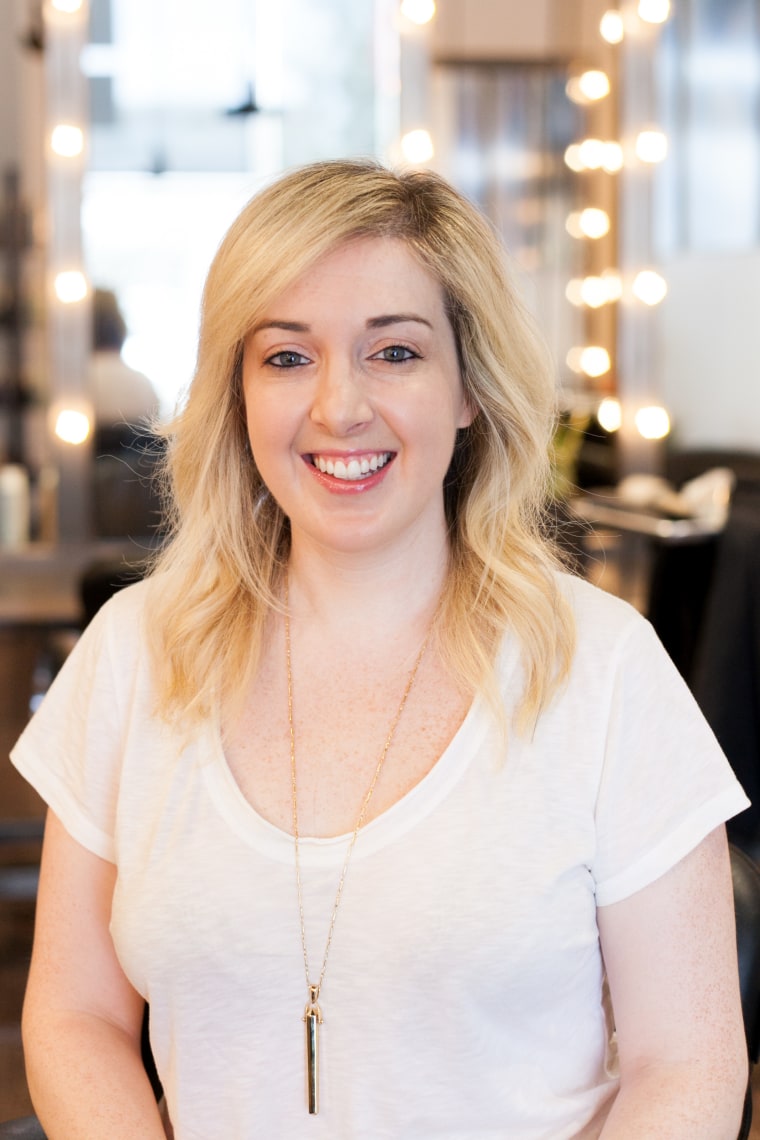 And there you have it!
This story was originally published on Aug. 24, 2015 on TODAY.com.