There are so many hair trends, it's almost hard to keep track: ombre, bronde, babylights, etc. But one trend in particular — hair glazing — recently caught my attention since it's supposed to bring tons of benefits to your hair in just one quick salon visit.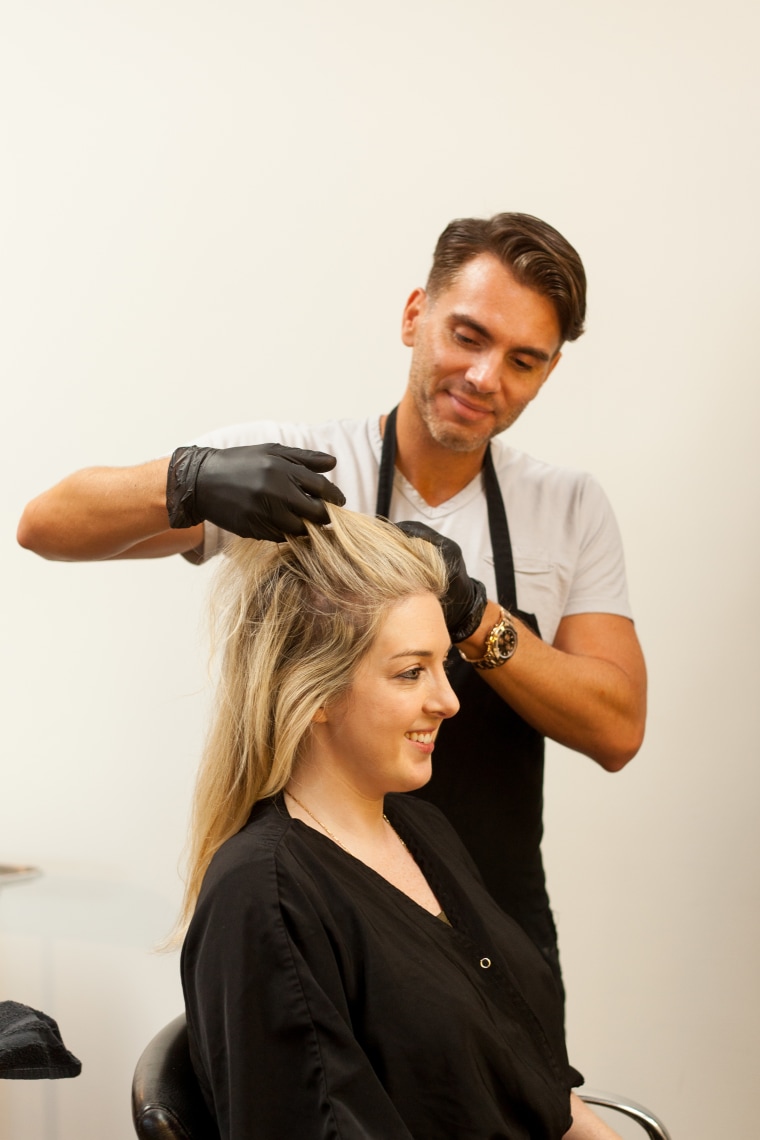 The claim:
I went to see Denis DeSouza, colorist at Andy LeCompte Salon in West Hollywood, for my glazing treatment. "Sometimes, after coloring and processing, your hair can appear dull and unhealthy," explained DeSouza. "Women want that shine back in their hair that they once had before they started coloring."
RELATED: 7 things I wish I knew before cutting my thin, fine hair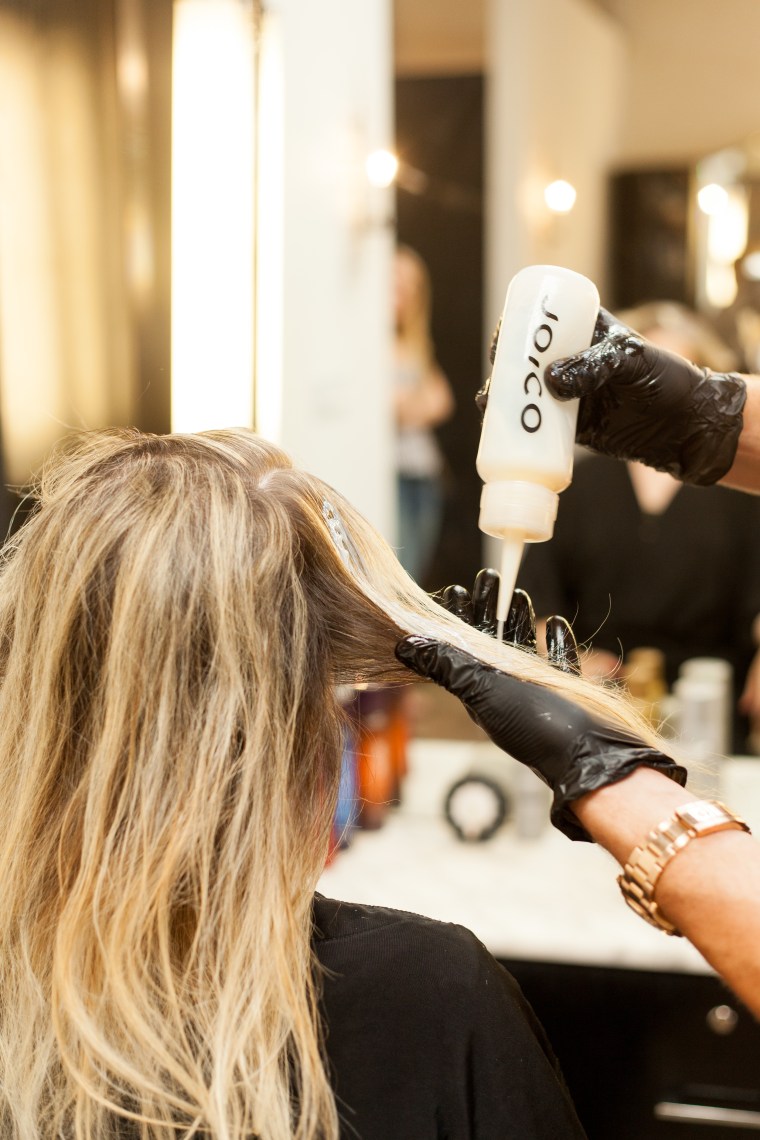 For my visit, DeSouza used the Joico LumiShine formula, which claims to bring vibrancy and shine to your hair and leave it two times softer afterward. In fact, the color or glaze gives twice the shine and lasts for up to 30 shampoos.
While most hair dye depletes Arginine (an amino acid essential to hair's health), leaving it dry, brittle and prone to breakage , LumiShine restores 100 percent of Arginine that the coloring process strips away. This is meant to stabilize deep within the cortex of each strand for longer-lasting, fade-resistant color and shine.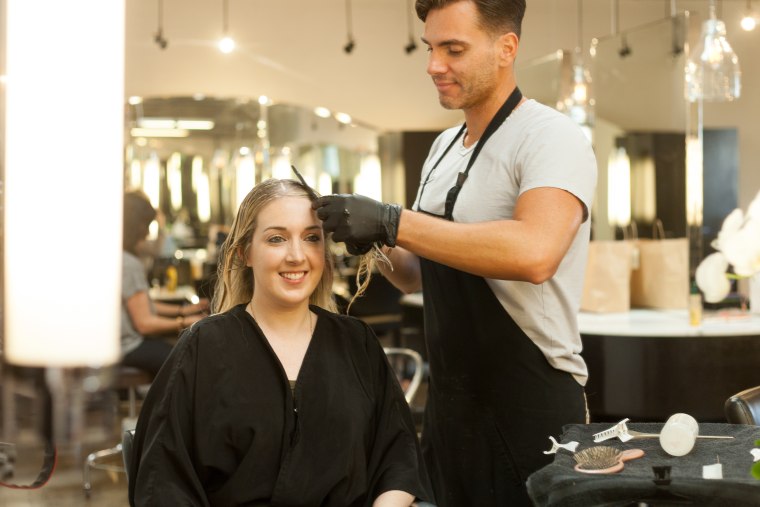 But if you're not sure about shelling out for a salon treatment, there are plenty of at-home hair glaze formulas to try.
The process:
The actual process of glazing was very fast. We were in and out of the salon in just about an hour, which is about half the time of my normal color appointment. Denis applied the glaze over my entire head and brushed it through.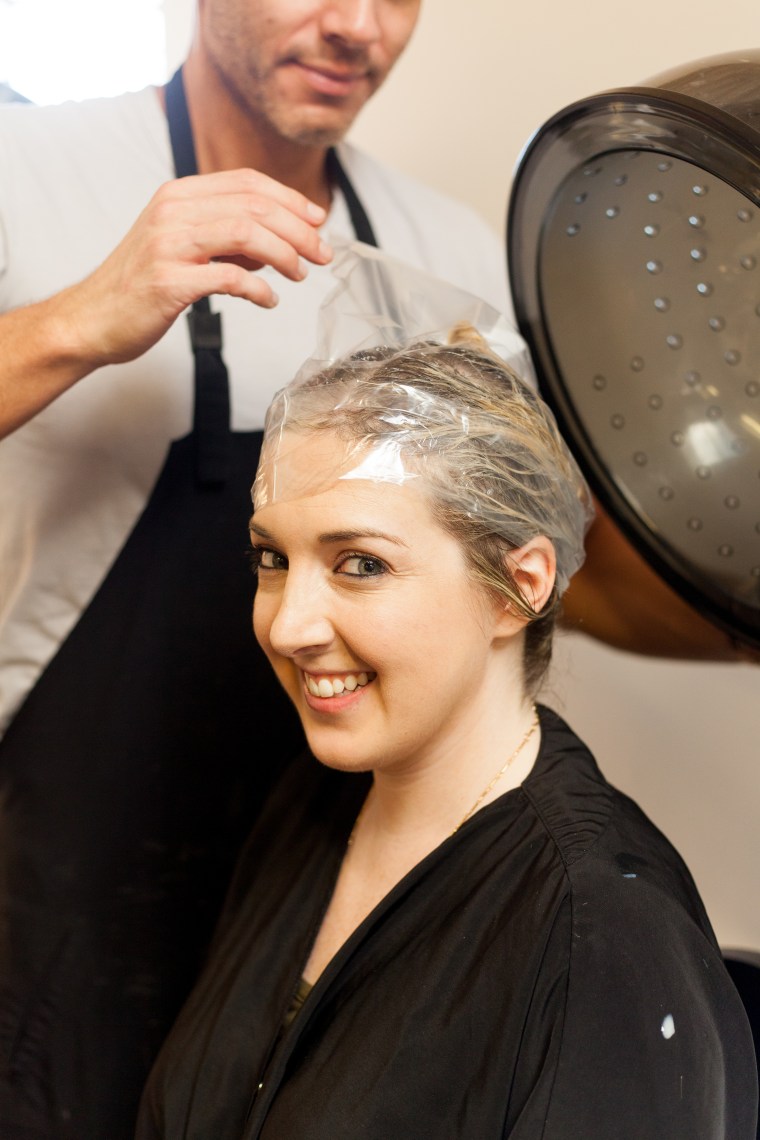 He then wrapped plastic around my head and I sat under the heat dryer for about five minutes. After the dryer he washed out the glaze and continued to shampoo and condition my hair as usual (note: we did use a purple shampoo for blonde hair, which helps reduce brassiness and enhances shine).
RELATED: Thin hair, not fair? 6 ways to fight dwindling locks
The results:
Once my hair was washed and conditioned, Denis blew it dry like usual and, honestly, my hair felt softer and looked shinier than it has in years.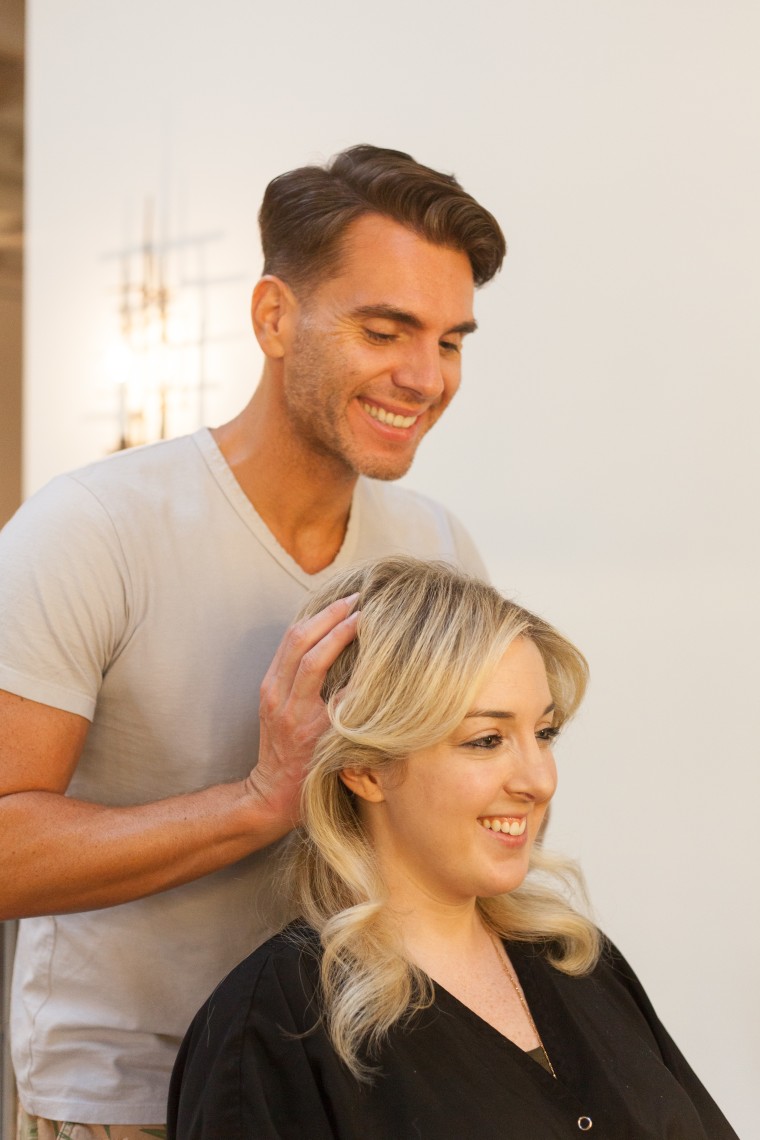 As someone with fine hair, who has been dying it blonde for about 14 years, I'm pretty used to seeing damaged, broken follicles ... but this glazing treatment 100 percent brought out the shine and softness that I used to see during my pre-blonde, pre-bleach days. It's now been about a week since the treatment (approximately four shampoos) and my hair is still just as shiny!