Looking for a way to liven up your late summer dinner parties without breaking the bank (or starting a small fire, or, you know, blowing up the entire kitchen)? Well, it's your lucky day. TODAY's got a recipe hack for even the most uncoordinated among you.
It's easy — and it's cheap, too. With little more than store-bought angel food cake, berries, and leftover jam, you'll give your local bakery a run for their money.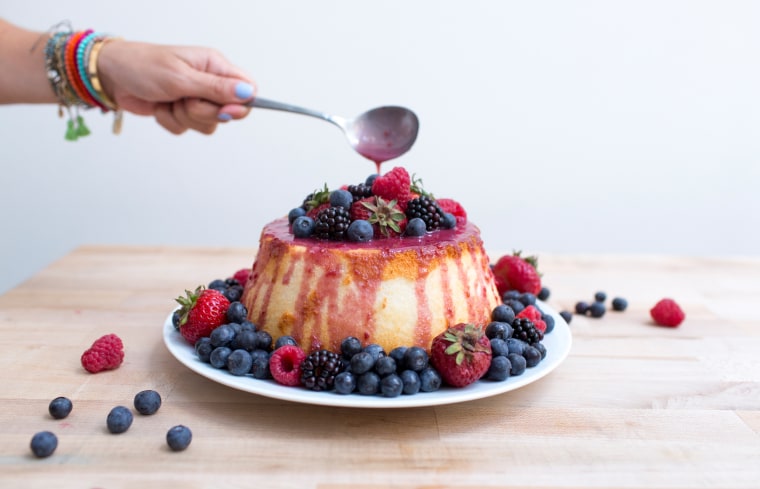 But this isn't your typical store-bought cake makeover. It's sophisticated and allows for a ton of creativity. You can arrange and decorate and customize in whatever way you so choose.
The best part? You don't need to make it perfect. The messy look of the glaze and the freeform look of the berries mean just about anything goes.