If you're looking for ways to make your home look nicer without having to empty your bank account, Lorri Dyner is here to help. The home and lifestyle expert stopped by Studio 1A Monday to share insider hacks that will help make your home look like a million bucks — without the cost.
Layer rugs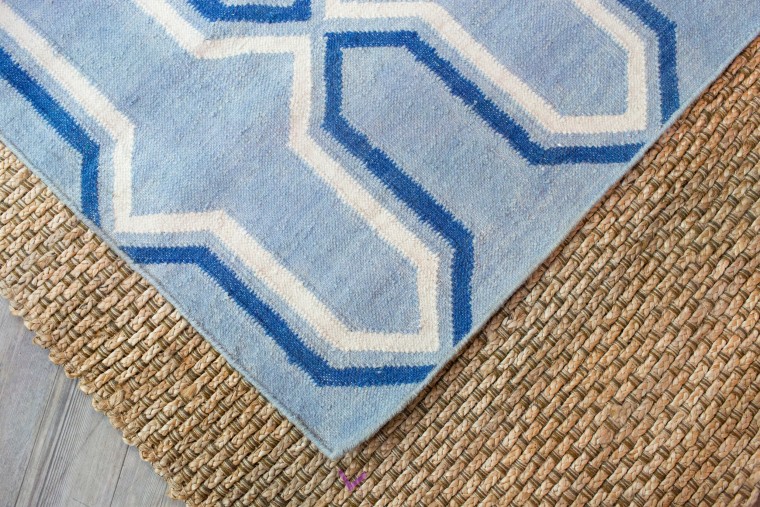 When you shop for rugs, you might notice prices go up exponentially by size. This "rug hack" gives your room incredible style while cutting your rug costs in half. Simply layer an inexpensive rug beneath a more expensive rug to cover more floor space without shelling out all of your cash. I typically use a large, inexpensive sea grass rug for the bottom and then on top, I'll find a beautiful, patterned rug but select a smaller size so I'm saving major bucks.
Origami no-sew pillow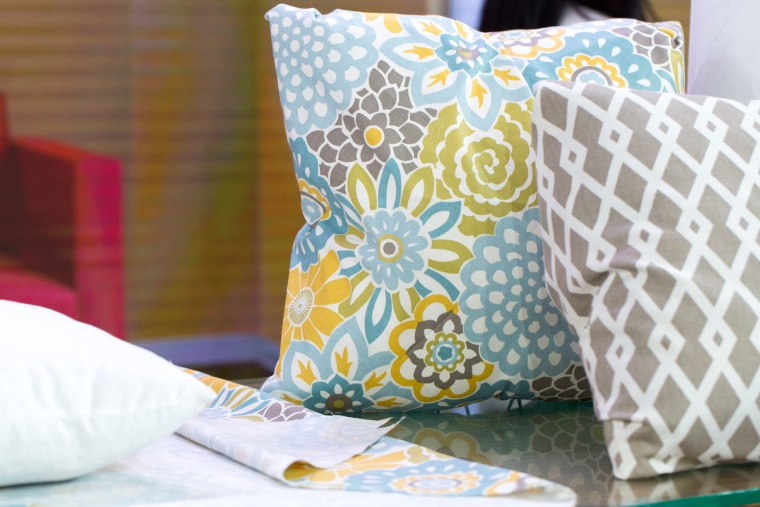 Pillows can get pricey, especially if you want to cover your sofa with several of them. To get the luxury look without paying a ton, simply get a nice, large piece of fabric. Take your pillow and wrap it origami-style. No one will even know it's not store-bought!
Lovely lampshades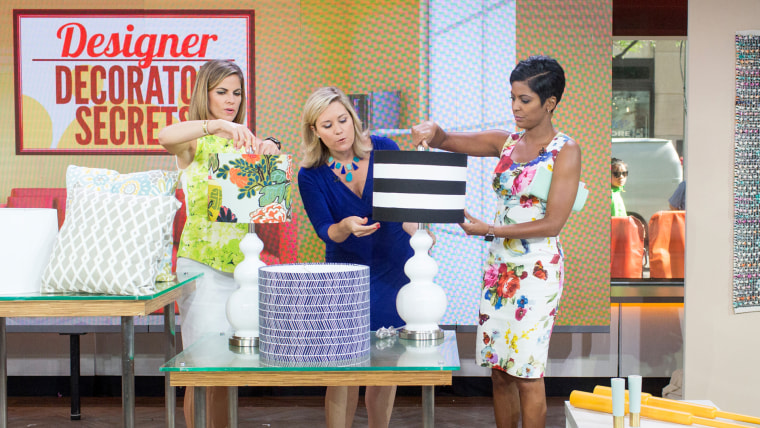 When buying a new lamp, we often think we have to live with the shade no matter how bad (cheap) it looks. But now you can go on a number of websites that do custom lampshades that can make your "discount retail" lamp look like a designer, custom lamp. And surprisingly, it's really affordable! Simply search "custom lampshades" in Google to find various options.
Take furniture up a notch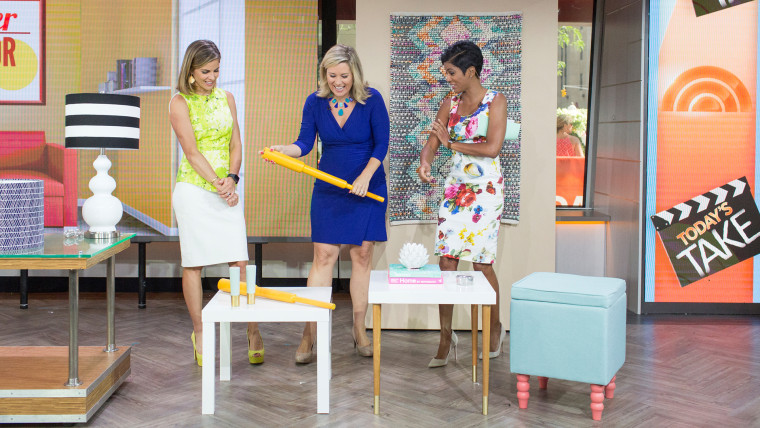 All your friends will think you purchased designer furniture with this amazing decorating trick. All you do is swap out the furniture legs! There are a ton of sites that make furniture legs, such as Pretty Pegs. (I particularly love their gold-tipped legs!)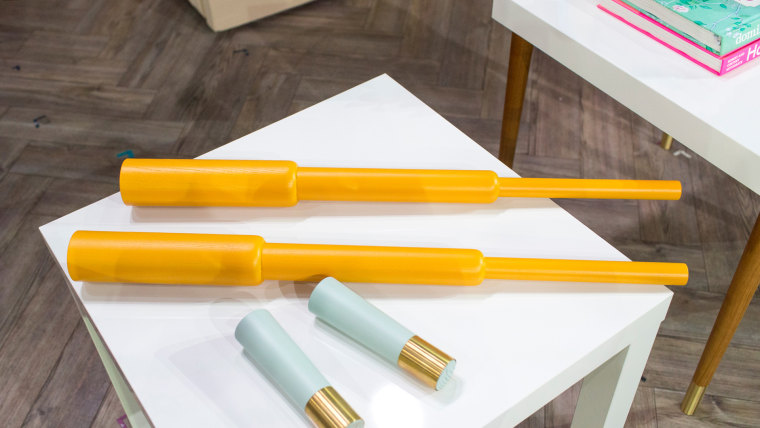 You can do a sofa, a chair, a stool, tables… It's a serious upgrade for your furniture for only a few bucks.
Affordable art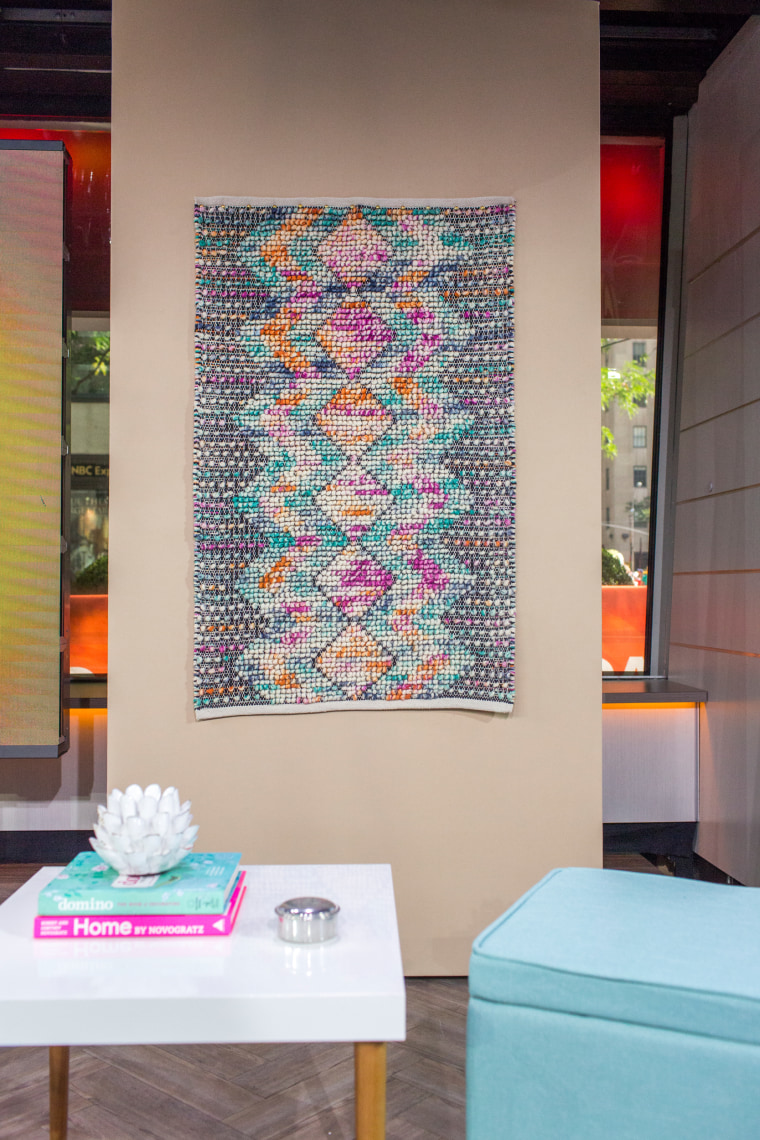 This is the ultimate decorating hack. Take a small area rug (2-feet x 3-feet) and hang it on your wall as art. I love this for two reasons. First, area rugs can be really inexpensive. Also, rugs can cover a lot of wall space. We all know it can be hard to find something big (and inexpensive) to cover a significant part of the wall.