Back in 1980, actress Marlo Thomas wed popular daytime talk show host Phil Donahue, and the pair became an entertainment power couple. Now, 35 years later, they're still going strong!
Thomas visited TODAY Thursday morning to chat about her latest role — in Joe DiPietro's play "Clever Little Lies" — and in-between the theater talk she shared a great tidbit about their bond.
When asked if Donahue came to see her show (which kicked off Monday), she joked, "Oh, no." But she quickly added, "Of course!" In fact, she calls him her "stage-door Johnny."
But he's just there for support and to be entertained, not to give a review.
"No, no, no," she said when TODAY's Savannah Guthrie asked if he'd offer a critique.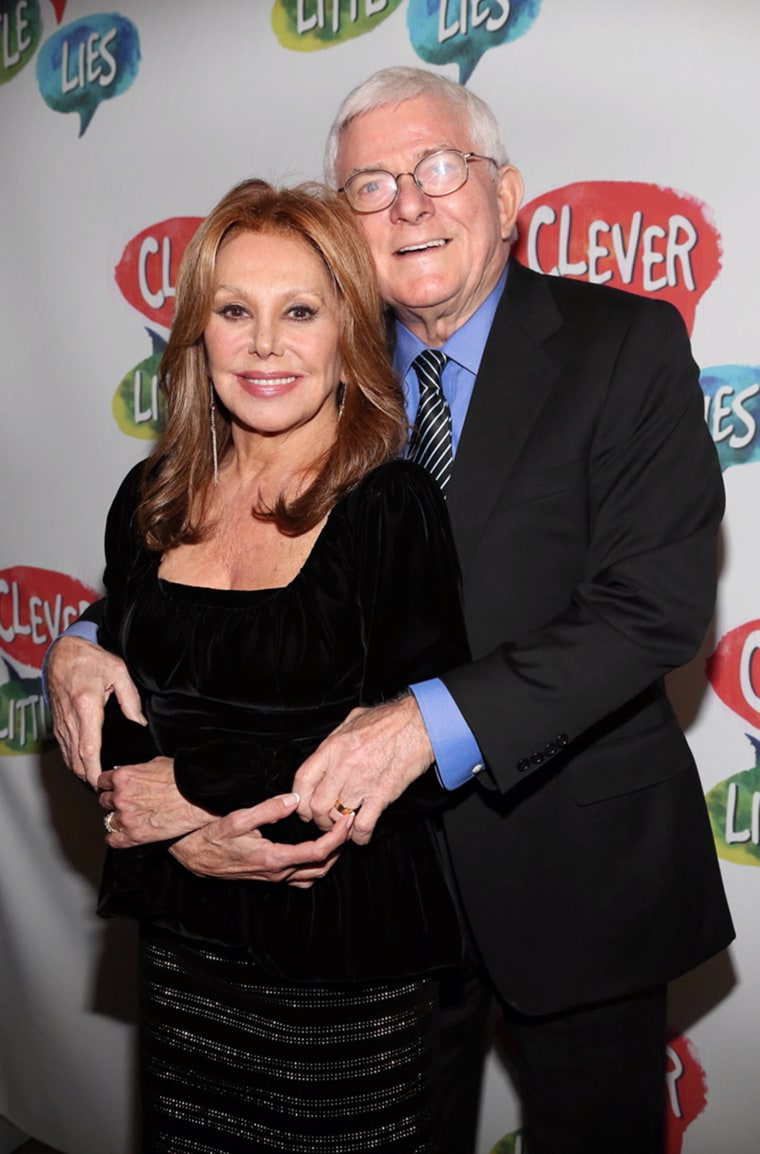 In fact, that's the secret to their long-running union.
"That's how we've been married for 35 years, you don't give critiques," Thomas explained.
Watch the clip to see what else the actress, philanthropist and activist had to say about her career and one of her latest honors — the Presidential Medal of Freedom, which she received last year.
You can catch Thomas in "Clever Little Lies" at New York's Westside Theatre through January.