Update 11/6: Rokerthon is underway. Click here to follow Al's journey.
Get ready for Rokerthon 2! TODAY's weatherman-and-more Al Roker plans to take America by storm.
At the inaugural Rokerthon last year, Al set a Guinness World Records title by delivering the weather live for 34 hours straight. This time, he's going for another record.
Al plans to set the fastest time ever for reporting the weather from all 50 states — going coast-to-coast and everywhere else in just one week. And it's all for a good cause, too.
While Al makes his way across the country's weather map by planes, trains and any other vehicle he can catch, Rokerthon 2 will support Feeding America, an organization devoted to feeding those in need across the nation.
The event kicks off in Hawaii on Friday, Nov. 6, and wraps up with Al's return to Rockefeller Plaza on Friday, Nov. 13.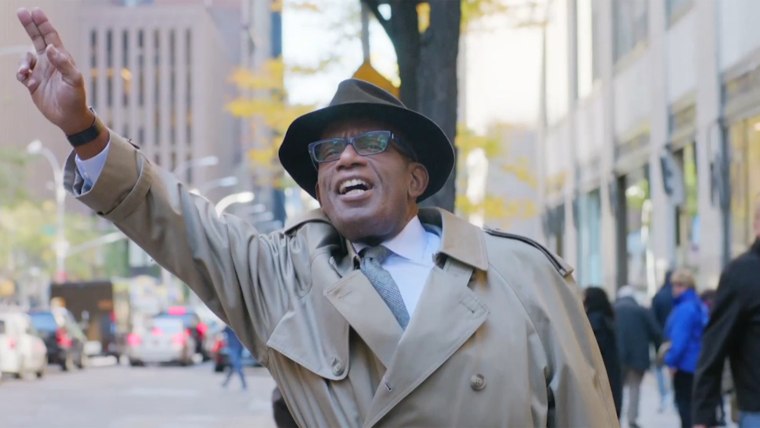 Fans can also get involved by bringing non-perishable items to the plaza during show hours from Nov. 8 through Nov. 13. The food will be donated to help feed those in need.
"I know Al is ready for the country," TODAY's Matt Lauer says in the promo for the event. "I don't know if the country is ready for Al."
We'll soon see!
Here's his itinerary:
Friday 11/6
Saturday 11/7
Sunday 11/8
Spokane, WA
Coeur D'Alene, ID
Missoula, MT
Portland, OR
Sacramento, CA
Reno/Lake Tahoe, NV
Casper, WY
Monday 11/9
Arizona
Utah
New Mexico
Colorado
Wichita Falls, TX
Lawton, OK
Red Cloud, NE
Lebanon, KS
Sioux Falls, SD
Fargo, ND
Moorhead, MN
Dubuque, IA
Hazel Green, WI
Tuesday 11/10
Cape Girardeau, MO
Fort Defiance, IL
Wickliffe, KY
Union City, TN
Blytheville, AR
Goshen, IN
Coldwater, MI
Montpelier, OH
Wednesday 11/11
Slidell, LA
Biloxi, MS
Mobile, AL
Pensacola, FL
Savannah, GA
Hilton Head, SC
Kitty Hawk, NC
Charleston, WV
Thursday 11/12
Arlington, VA
Washington, DC
Baltimore, MD
Wilmington, DE
Philadelphia, PA
Metropark, NJ
Providence, RI
Boston, MA
Portsmouth, NH
Kittery, ME
Brattleboro, VT
Friday 11/13
Dates and locations are subject to change.