Rokerthon 3 rolled into its final stop Friday morning!
Al Roker's quest to help students break records at their universities ended at his own very alma mater: the State University of New York at Oswego.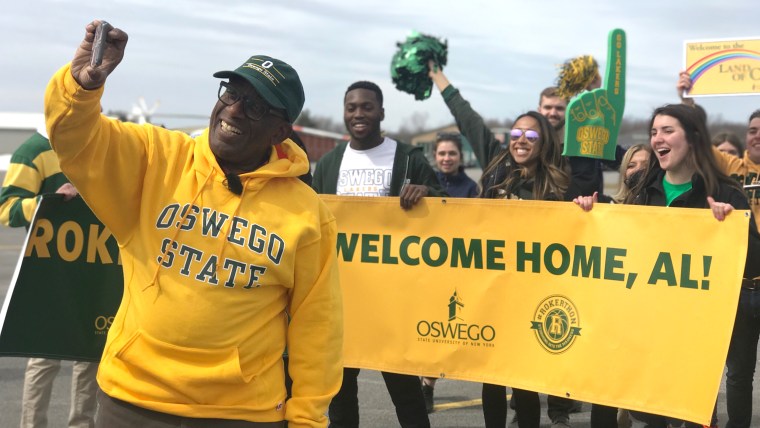 TODAY's weatherman-and-more has been busy this week.
On Monday, he helped the students of the University of Oklahoma set two Guinness World Records, and then he led the class at Northern Michigan University to their own claim to fame on Tuesday. By Wednesday, he'd organized the student body to a "T" — a big one — at the University of Tennessee, and he followed that up on Thursday with a crabby accomplishment at Loyola University Maryland.
And Al had a big plan for SUNY Oswego, too — as in the biggest ever conga line on ice!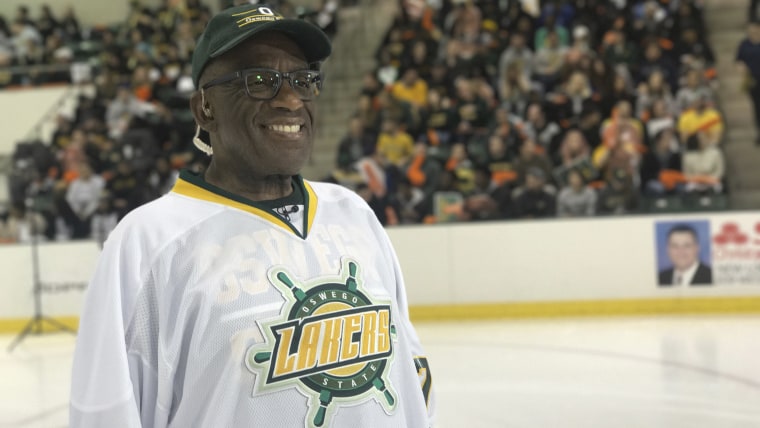 That's right — on ice. The students weren't simply linked in a waist-gripping dance line. They had the added challenge of staying upright on oh-so-slick surface.
It took a lot of them to do it, too.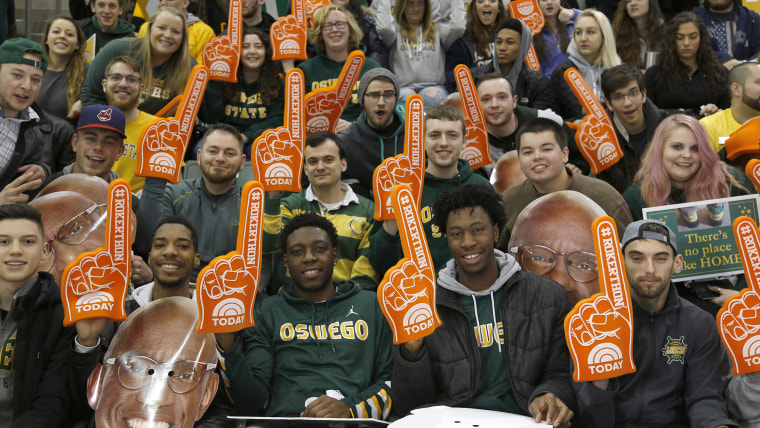 Back in 2013, a crowd of 353 set the record at Canary Wharf in London. But Al didn't take any chances with this effort beat that record.
He had 593 gathered on the Zamboni-smoothed surface, and all they had to do was avoid a slippery conga catastrophe for five full minutes.
And they did it! A representative from Guinness World Records confirmed the success.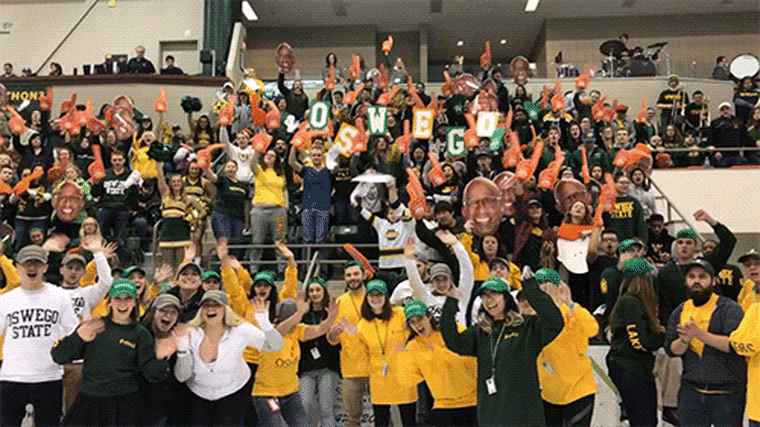 Congratulations, SUNY Oswego!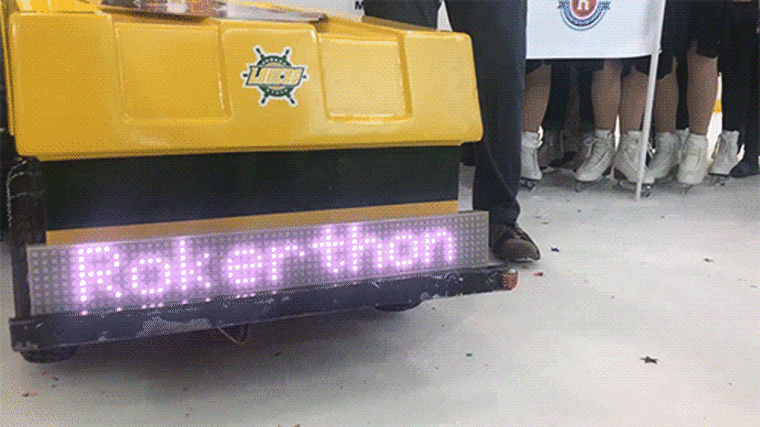 And congrats to Al, too, for one more unforgettable Rokerthon.