It's time! TODAY's weatherman-and-more Al Roker is ready to embark on his journey across the country and — hopefully! — right into the record books with Rokerthon 2.
Last year, Al delivered the weather for an amazing 34 hours straight and earned a Guinness World Records title for his hard work. This year, he's going for another title by giving the forecast from all 50 states in just one week.
Sure, it sounds daunting, but if anyone can do it, Al can.
He is getting on a plane bound for Hawaii Thursday morning, and he's not looking back until he touches down in New York again next Friday.
MORE: Rokerthon returns! See what world record Al Roker is looking to break next
"In order to pull this off, I'll need to take advantage of many modes of transportation — planes, trains, automobiles, boats ... maybe even a horse?" Al said of his adventure.
And those horses better run on time, or he might not make his goal. As for the planes, which are ultimately the most important part of the coast-to-coast-and-then-some effort, NetJets Aviation has come up with a game plan for his trip, and the company's president Shane Eyer assured Al he's in good hands. (NetJets is a sponsor of TODAY.)
"We're excited to be a part of Rokerthon," he said. "But this is what we do every day. We're committed to getting you where you want to go, at the time you want to go and arriving when you want to arrive — for each one of those legs."
MORE: Rokerthon 2 is supporting Feeding America: Learn how you can donate to local food banks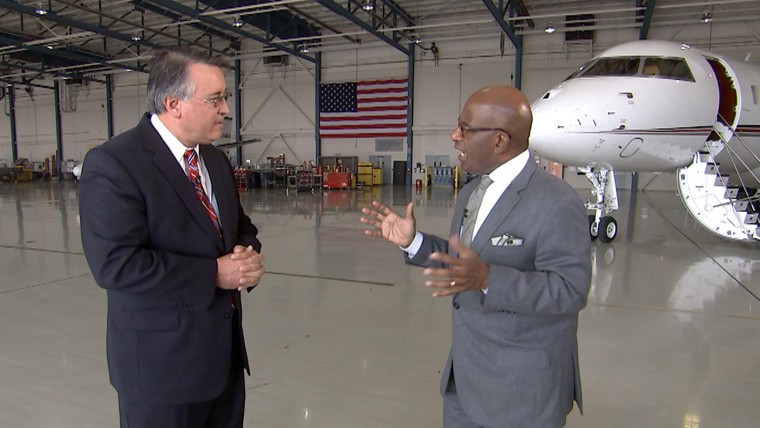 Of course, Al getting where he needs to go on time is just part of the challenge. Here's what else he has to do to set the record:
Forecast the current local weather from each state.
Have GPS data evidence of his location at all times.
Have two independent witnesses in each place on hand to confirm that he actually did it.
Good luck, Al!