Dara Torres is used to people making a big deal about her age. She just keeps defying it as she reaches a new milestone: turning 50.
At 41, she became the oldest swimmer to compete in the Olympics when she raced at the Summer Games in Beijing in 2008. She competed in five Olympics in all and won 12 medals.
Almost a decade later, she's still focused on her strength and stamina.
"When you actually say 50, it sounds very old, but it's just like when I was training for the Olympics and being the oldest one: you don't really know what it's supposed to feel like," Torres told TODAY.
"My motto has always been: Age is just a number."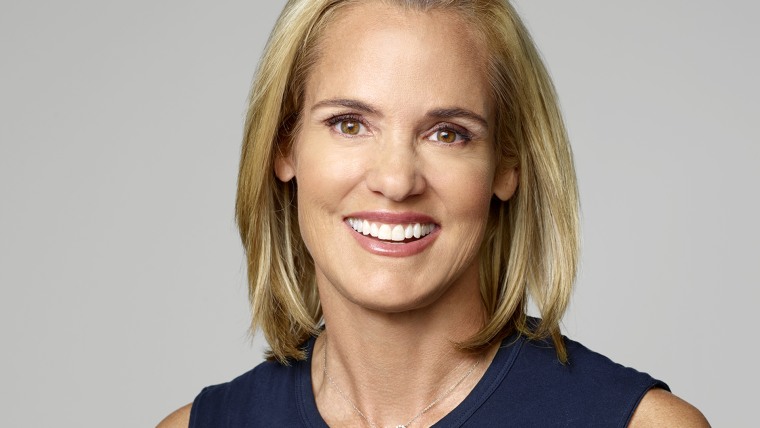 One thing is helping her to feel that way: Exercise. Here's how she stays fit:
1. Exercise every day
Torres, who lives in Massachusetts with her 11-year-old daughter, finds regular workouts essential to her physical and mental health.
"Being healthy and fit is very close to my heart," Torres said. "A lot of athletes, when they are engaged in a sport for so many years, are so tired and just need a break. But for me personally, I love the way working out makes me feel on the inside, I love the way it makes me look on the outside and it relieves stress."
For Torres, stress causes psoriasis, a chronic skin disease, so exercise is essential, she said. Torres is hoping to raise awareness of psoriatic disease as part of a sponsored campaign, "Show More of You."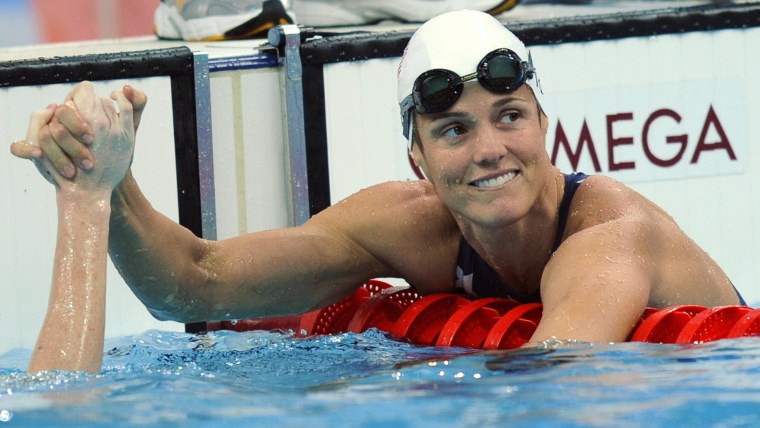 2. Let your exercise routine evolve
When Torres was younger, everything was about aerobic exercise. But she's had knee issues and surgeries in recent years, so she can't just go out and run anymore. She still swims regularly and her big focus now is on toning.
Her two favorite workouts are boxing and the Bar Method, a barre fitness class.
The ballet-inspired workout focuses and glutes and legs, which is new for Torres since swimming was all about about shoulders and a strong core.
"As a jock who loved volleyball and basketball, I was very intimidated on my first day," Torres said. But she's enjoyed the challenge: "For me, a successful workout is feeling extremely sore and having difficulty doing the exercises until you can get them down pat. I thrive on that, I like that — I don't like things that are easy."
Torres likes boxing because it's a great overall workout. She works with a trainer who incorporates ropes, abs and shadow boxing with weights: "You're really working your deltoids and defining your upper arms. I love it."
3. Don't be intimidated to try new things
Boxing may sound intimidating, but Torres emphasized it's not sparring — so you're not going into a ring, unless you want to.
Boxing classes let you hit heavy bags, speed bags and trainers who have special mitts on. You can really get your anger and stress out, she said.
Bottom line: Don't do the same exercise routine over and over because you'll plateau and won't see results.
4. Don't stress if you miss a workout
Torres used to be obsessive about getting her workout in, even if it was late at night and she felt tired. Now, she doesn't worry that much if she misses a day of exercise. You have to give your body a bit of a break and allow it to recover, she said.
5. Put your core to work for great abs
When people look at Torres' abs, they incorrectly think she's doing "thousands of sit-ups a day," she said. But she simply follows the advice of a trainer who made sure she always engaged her core.
"You don't need to do specific just-core exercises to get great abs. You want to make sure you incorporate core in your workouts," she said.
In boxing, for example, you'll use your core during the entire workout if you have the correct stance, Torres noted. At the gym, don't just do squats and think you're done. In between reps, hold on to a cable and rotate your body to get your core engaged. Ask a trainer to show you exercises that use a lot of different muscles at once
"When you play a sport, you're not just using one specific muscle, you're using all your muscles at once, so why not do that in the gym, too?" she advised.