Suzanne Somers and Alan Hamel are still happily married after 40 years — so what's their secret?
For TODAY's One Small Thing series, Somers opened up about the key to marital success.
"Give each other a lot of attention," she said. "And in a good marriage, you want to give the other a lot of attention. He takes care of me in the morning. He makes me coffee and it's really, really great coffee."
Somers also spoke about the importance of "date night," and making even the simple evenings feel romantic.
"And then at night, we often date. And we'll share a tequila," she said. "Sometimes we dance. And then I make him a great dinner, and I always light candles, and I just keep the romance in our relationship."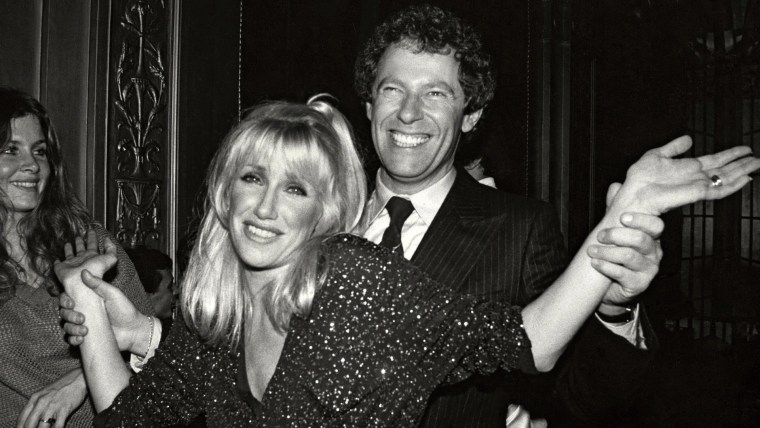 The actress and author, 71, also shared some advice for dealing with arguments.
"We argued a lot in the first 10 years, 'cause we were blending families," she said. "And that's very difficult because there's no child who wants a new parent, so we're trying to put our kids together, and you just have to be patient. The last 10 years, I don't remember having an argument. We're so compatible that even a cross tone will hurt one another's feelings."
She continued, "Many years ago, I had a therapist who taught me how to argue. So here's what you do: You never start any sentence with 'you always,' 'you never' or 'you should.' That's like backing the other person into the corner, and they have no choice but to strike. So, here's how you do it effectively. 'When you do this, it makes me feel that.' Try it — it works every time, and you just won't fight, because then the other person says, 'Well, I didn't mean to make you feel like that.' And then you get a real 'I'm sorry.'"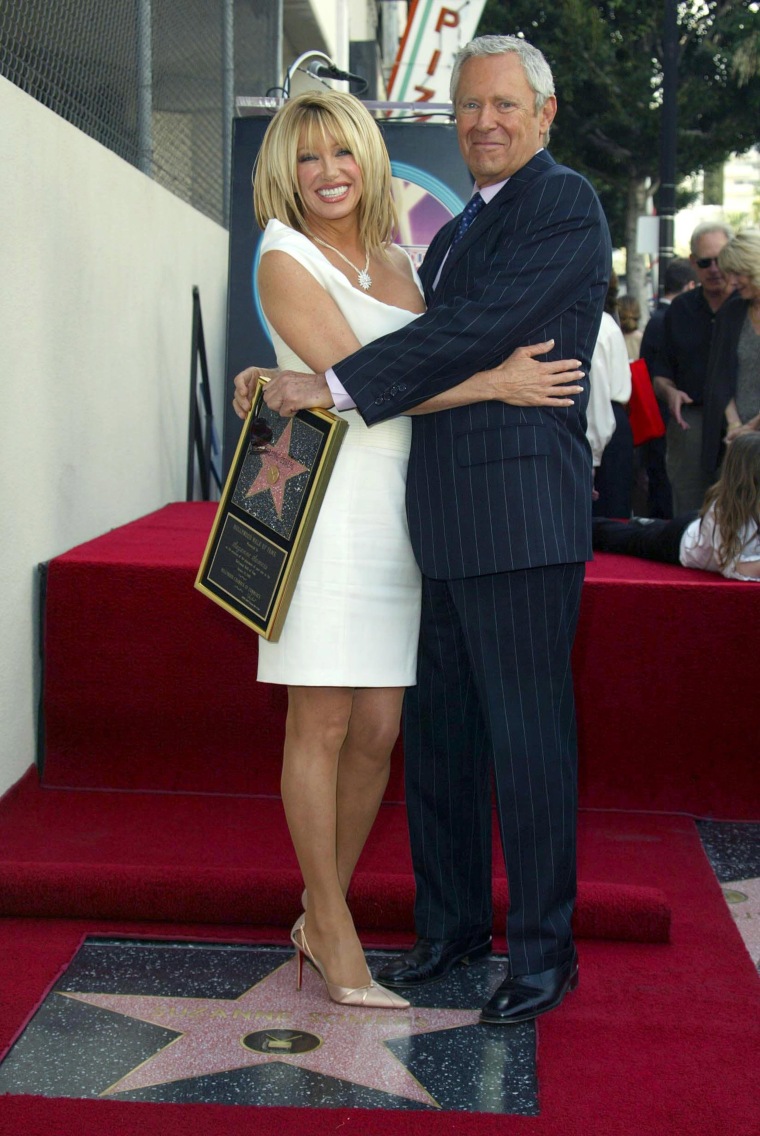 Somers and Hamel, 81, haven't spent a night apart in 37 years, which she says works well for the couple — but might not for everybody.
"Some people say 'Oh my gosh, I'd go nuts. I'd feel smothered,'" she said. "But we're business partners also, so it never begins, it never ends, whether it's business or life or love or friends. I know it's weird. I miss him if he's in the other room, and vice versa. We're probably like those birds that pair up forever."
Somers shares more relationship advice in her new book, "Two's Company: A Fifty-Year Romance with Lessons Learned in Love, Life & Business."
TODAY has affiliate relationships, so we may get a small share of the revenue from your purchases. Items are sold by the retailer, not by TODAY. All prices are subject to change and items could sell out based on the merchant's inventory.