There are few Hollywood marriages that seem to be as much fun as Dax Shepard and Kristen Bell's.
The pair, who've been married since 2013, are very open about some of their squabbles as well as the good times they share.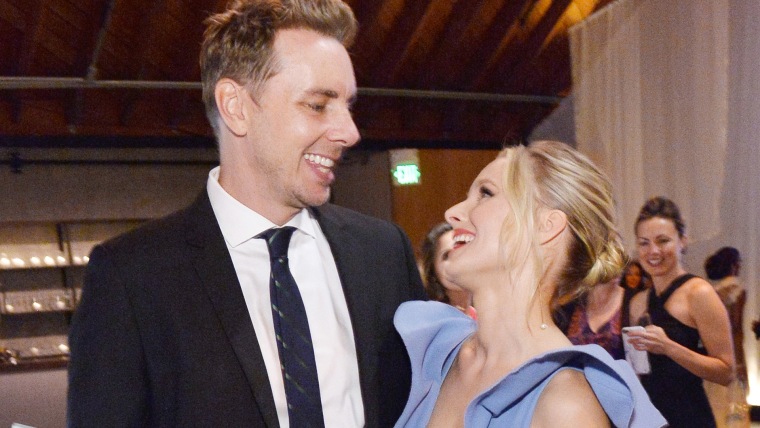 And recently, when a fan asked Bell to share some of her words of wisdom about married life, she sat down and came up with a great list.
Then she posted it on Instagram!
"I received a letter from a nice man who asked if I could write a note to his friends who are getting married," Bell wrote.
She explained that she'd at first written a note of congratulations, but then realized she had some real advice to offer.
Calling herself an "old married woman," Bell talked about what people can do to strengthen their marriage, from allowing yourself to be vulnerable, to taking time apart to do different things, to being happy for each other's happiness.
Of course, it isn't always easy, as Shepard told TODAY last December.
"If I had to sum it up in one word, (marriage is) work," he said. "And it's often uncomfortable work, but it needs doing or we won't stay together."
Still, the pair always seem to be on the same page. They were like that even before they swapped rings, publicly announcing they wouldn't wed until same-sex marriage was legal, and speaking out against paparazzi taking photos of their children (and other celebrity children).
They now have two little ones of their own: Lincoln, 4, and Delta, 3.
And if they're following their own advice, we expect they'll be celebrating birthdays and anniversaries together for a long time to come.
Follow Randee Dawn on Twitter.