Hilary Duff has been charming audiences with her sunny personality since her "Lizzie McGuire" days. So how does she stay so positive?
For TODAY's One Small Thing series, the "Younger" actress, 30, revealed her trick for coping with negativity throughout her years in the industry.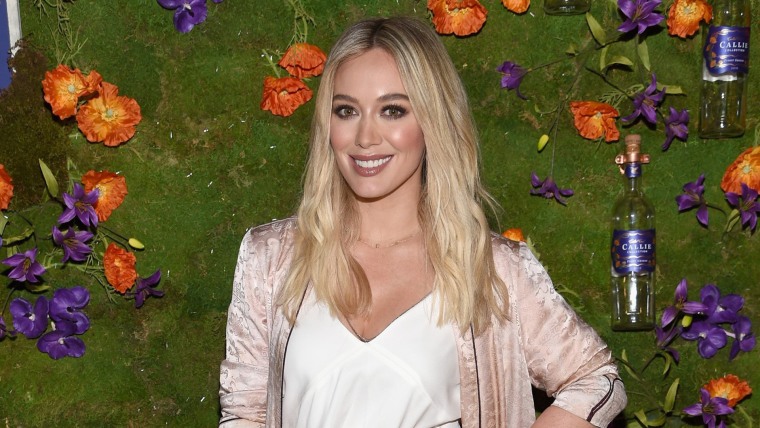 "I've been lucky for the most part with the people I work with; we have a great thing going on set," she said. "But obviously I run into some weird energy and weird people. I try not to be around it that much. And I try to not take it on myself. This is not my issue; this doesn't have to do with what I've done. Just remove myself from the situation — or call up a girlfriend and talk a little s---. Like usually a good glass of wine and a little vent session with a girlfriend will help get it out of your system. Sometimes you just need to complain a little bit, you know?"
Duff, who is mom to 6-year-old son Luca, also advises taking the occasional break from social media.
"I don't have that relationship with social media where I'm super obsessed with it," she said. "Having Luca has helped me with that, especially since I don't have him all the time. Being like 'I haven't seen you in five days because I've been in New York working. I'm putting my phone down.' I won't post or be active and I don't feel like 'Oh my God, I'm not going to get that job because I'm not posting or people aren't liking my photos.'"
She added, "Of course, I enjoy aspects of social media, and then other parts sometimes make me feel really icky, and I try to just set it down and escape from it, or do an unfollow cleanse. Because a lot of the time you wake up and you're like 'Oh my god, that person's doing so much more than me. I'm not doing enough. I wasn't invited to that.' It can give you a really crappy feeling. I think it was meant to be a great thing and now has these negative side effects, so I think eliminating it from your life a little more and trying to have a healthy relationship with it, like anything else — food or drinking or exercise, whatever."
The actress's self-care strategies include plenty of green juice, essential oils and a deep-breathing technique recommended by "Younger" co-star Molly Bernard. She says being an early riser also helps to combat stress.
"Starting the day at 5:30, you get so much done by like 8," she said. "So I tend to exercise early in the day and at night, I love to cook; that helps me relax. But I don't really have a ton of time to do it. And being with my dogs and hanging out and watching a show that I'm really into and just getting in bed early and trying to decompress and not feel guilty about that."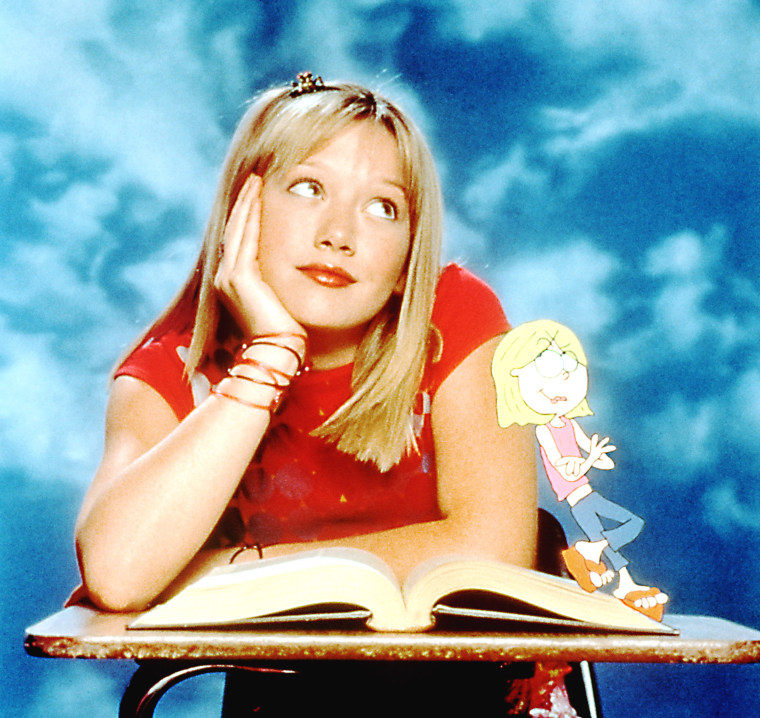 "I'm a big coffee drinker, so I've always been a very chipper person in the morning," she added. "I can't wait to see the sun. I love to be outside. Taking a morning hike is one of my literal favorite things to do before the sun has totally come up. I feel like it just sets my mind and my heart and everything in the right space for having a really good day, a productive day."
Duff's love for the outdoors is what led her to her latest role, as spokesperson for Claritin's 20 Minutes of Spring project (for every photo users share of an outdoor activity with the hashtags #Claritin and #20minutesofspring, the brand will donate $5 to the Boys & Girls Clubs of America).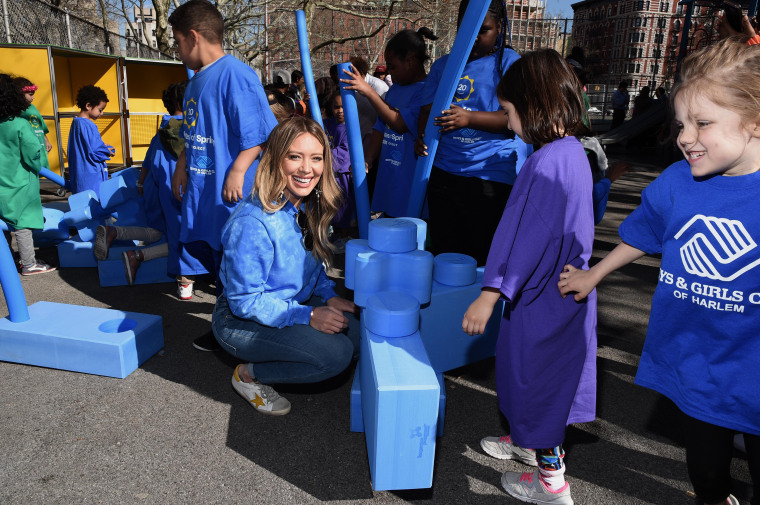 Finally, we asked the former child star to share the advice she'd give her younger self.
"I don't want to say 'not everything matters as much,'" she said. "But really in the grand scheme of things, I think being a young person in your 20s or even late teens, I put so much pressure on myself during that time. And everything was like a huge deal. I think I would tell myself to calm down a little bit, that everything was fine and nobody actually cares that much. It's funny how turning 30, I mean after having a child and all that stuff, but really turning 30 this year, I was just like 'Oh, it doesn't matter.' My little issue over here, nobody's really even thinking about it. Nobody can tell. It's just not a big deal."