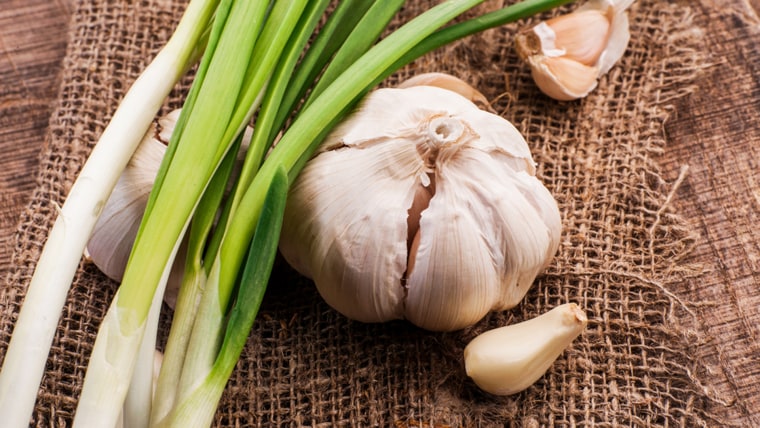 If you're like most people, you are itching to put your winter boots and coat into storage and trade them in for sandals and a T-shirt. Personally, I'm SO ready for spring. Too bad the cold and flu virus haven't gotten the memo. According to the Centers for Disease Control (CDC), flu season actually doesn't end until May and we're still in the peak timeframe for getting it.
If you or a family member is dealing with this miserable virus, you want to feel better—fast. While there is no cure for the common cold or flu (other than antivirals if you catch it in time) there are foods and beverages that can make you feel better and possibly speed the healing process.
Hot drinks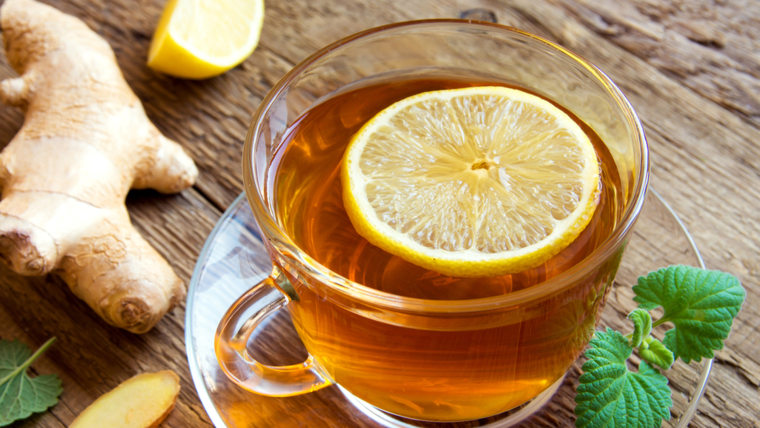 My friend Sunny is Korean and when she was sick, her mother always made her drink a hot beverage with ginger, orange peel and the white parts of scallions. No matter how much honey she added to it, Sunny hated the stuff, but her mom was definitely on to something.
Long known for its anti-nausea benefits, ginger also boasts anti-inflammatory and antioxidant activity. While they made the drink taste unpleasant to my friend, scallions are loaded with sulfur containing compounds that have antibacterial benefits. The orange peel no doubt added some delicious flavor to the drink, and the peel also contains flavonoids with anti-inflammatory properties. And honey has been shown to be as effective as cough syrup in treating coughing. (Avoid giving honey to kids under 1 year, as there is a risk of them getting infant botulism.)
Your mom or grandmother likely made a hot drink for you to help you get over a cold too. Call her up and ask for the recipe! Hot drinks help break up congestion, soothe sore throats and keep you hydrated.
Chicken soup
Nearly every culture has their own version of chicken soup or some kind of broth made from a chicken carcass. Chicken broth helps to break up mucous and reduces inflammation in the respiratory tract. Just make sure that yours is packed with garlic. Garlic contains selenium, an essential trace mineral that helps prevent cell damage. It also helps protect your body after a vaccination, so next time you get a flu shot, follow it up with a bowl of chicken soup!
Eggs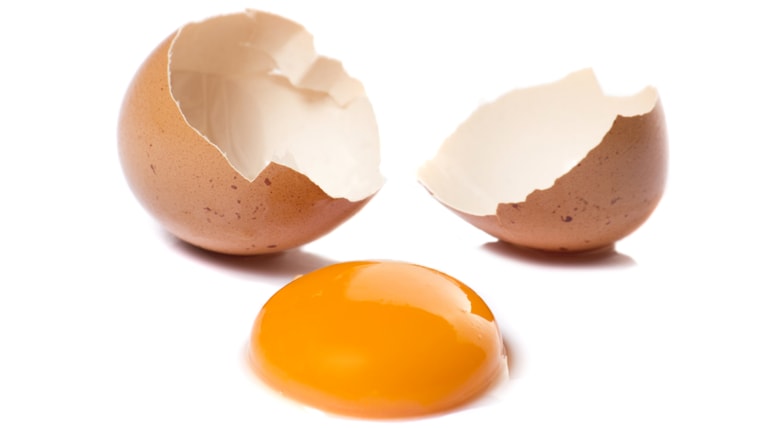 The incredible egg is one of the few food sources of vitamin D, which most of us don't get enough of in the dark winter months. A vitamin D deficiency can leave you with a weakened immune system. When you're recovering from a cold or flu and don't have much energy, eggs are probably about the easiest and fastest food to whip together. Make sure to keep the yolks in--that's where the vitamin D is. Two eggs have 160 IU of vitamin D. Eggs also contain zinc, a mineral that helps keep your immune system kicking.
RELATED: 11 easy ways to upgrade your scrambled eggs
Vitamin C rich fruits and vegetables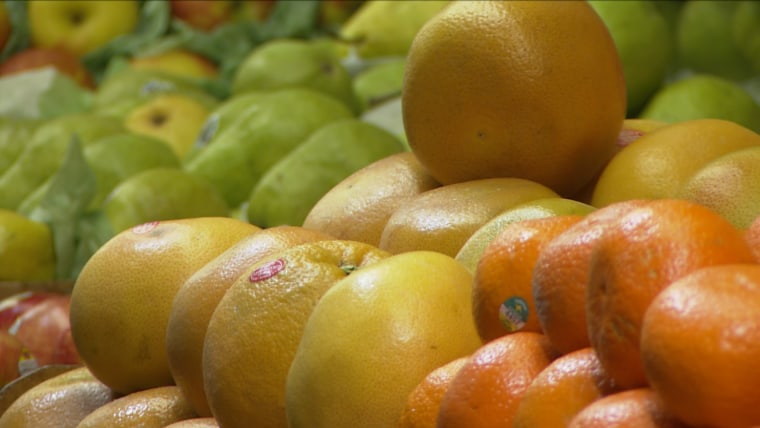 Taking a vitamin C supplement or eating foods high in vitamin C won't stop you from getting sick, but it may cut down on the time you feel sick and get you back on your feet faster.
All citrus fruits contain vitamin C, but the top four are lemons, mandarins, Cara Cara navel oranges, and grapefruit. Add fresh lemon juice to hot tea and water to soothe a sore throat, and eat the other fruits to help speed your recovery. Strawberries, kiwi and papaya are other great sources.
You may not feel like eating a salad when you're sick, but adding veggies high in vitamin C to soups is a smart idea. Amp up plain chicken or vegetable broth with bell pepper, Brussels sprouts, broccoli and cauliflower. Cauliflower gets bonus points for being a source of glutathione, an antioxidant that helps fight infection. Combine cauliflower with potatoes for a creamy, cold-busting mash.
Yogurt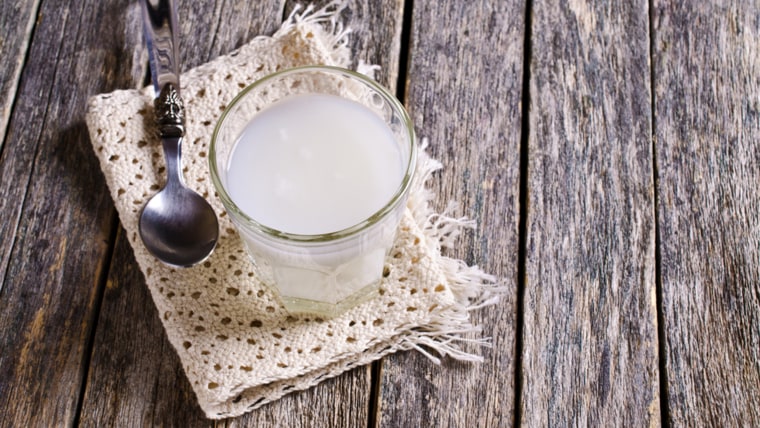 This fermented dairy product is rich in beneficial probiotics, which studies show help keep your gut healthy. A healthy gut is a great defense against getting sick. Kefir and other cultured milk products have the same effect as yogurt.
If the thought of yogurt on its own isn't appealing to you right now, try blending it with fruit and freezing it into popsicle molds for a refreshing treat.
RELATED: Tasty ways to try kefir
Frances Largeman-Roth, RDN, is a nutrition expert, writer and best-selling author. Her books include Feed the Belly, The CarbLovers Diet and Eating in Color. Follow her @FrancesLRothRD