Last year was a roller-coaster for many of us. But few people had the kind of up-and-down year that former E! News host Maria Menounos had: She underwent surgery to remove a brain tumor and then got married on New Year's Eve.
Now, seven months after having that surgery, Menounos tells TODAY she's living her best life. "I'm so happy with my new life that I keep thanking God for the brain tumor," she said. "It's the best thing that ever happened to me."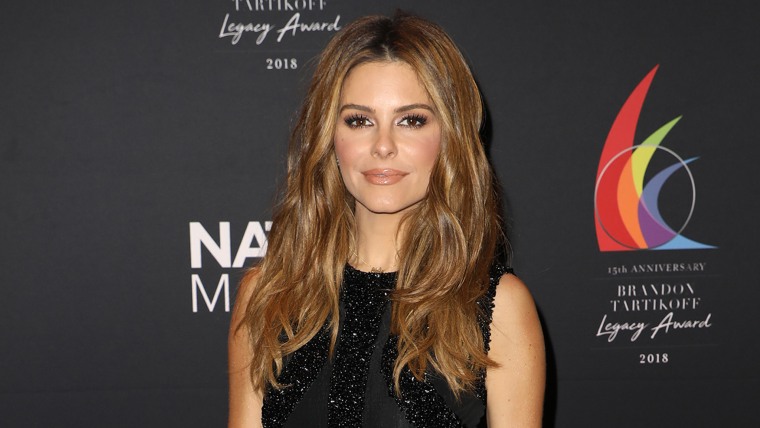 The 39-year-old, who is preparing to attend her 15th Super Bowl and this year will appear as an "honorary quarterback" at StubHub's fan event, knows that sounds a little off-kilter. "It sounds crazy, but it's given me so much perspective," she says. "We're so busy being perfect to everyone but ourselves and we're getting sick and wonder why we have so much anxiety."
She says two things have kept her in balance since her diagnosis: getting off her phone and keeping a pain/health journal.
As for leaving the smartphone behind, she said, "I'm barely on social media other than what I have to post. I'm really trying to just be grateful every day for the blessing."
She added, "It's really important for women to keep track of things that are happening. If you keep a journal, when you visit your primary care physician you can see what's regularly occurring."
"I was on a bullet train for 17 years like a maniac," she said. "Now, I tell type A women it isn't a race. In wanting our career goals to happen, we're compromising our health and happiness to work 20 hours a day."
In addition to Menounos' personal medical issues, her mother, Litsa, is fighting brain cancer and her younger brother, Peter, suffered head and shoulder injuries after a recent car accident.
Fortunately, it hasn't been all medical challenges for Menounos; she rang in the new year with a wedding to longtime beau Keven Undergaro live on TV in Times Square. Amusingly, she feels like it was a small, "intimate" wedding.
"I always said I wanted to get married in a church on a cliff in Greece, and Keven wanted a flashy wedding," she says. "I feel like we got the best of both worlds." (Heads up: They may still do something in Greece in the future.)
Today, the newlyweds are basking in the glow of having said "I do." "Every day, we'll wake up and he'll say, 'Hello, wife' and I'll say, 'Hello, husband.'" She chuckles. "It's like a nice love bomb hit us."
Follow Randee Dawn on Twitter.
For more easy tips on how to improve your life, sign up for our One Small Thing newsletter.