Who knew that a simple rubber band would be the secret to frustration-free nail art?
Nailing a tricky French manicure by yourself and gaining more control when polishing with your non-dominant hand has never been easier. Go classic, monochromatic — like fuchsia with pink petal tips — or experimental with negative space manicures in the comfort of your own home!
(And if you're still struggling to remove a ring that's stuck, we've got you covered.)
Step 1:
Polish nails with a base coat and let dry.
Step 2:
Tie the rubber band into a knot in the middle so that there are two loops.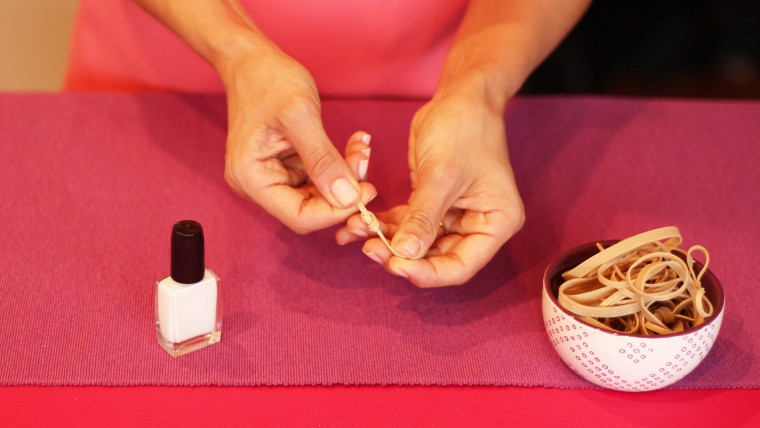 RELATED: How to put on a bracelet by yourself, no existential meltdown required
Step 3:
Slip one loop over nail you're polishing and slide the other onto the thumb to anchor it in place. The band is pliable so adjust it into a slight half-moon shape that follows the contour of your nail.
Step 4:
With white polish (or the color of your choice), paint the tip of the nail in small strokes outward from the rubber band.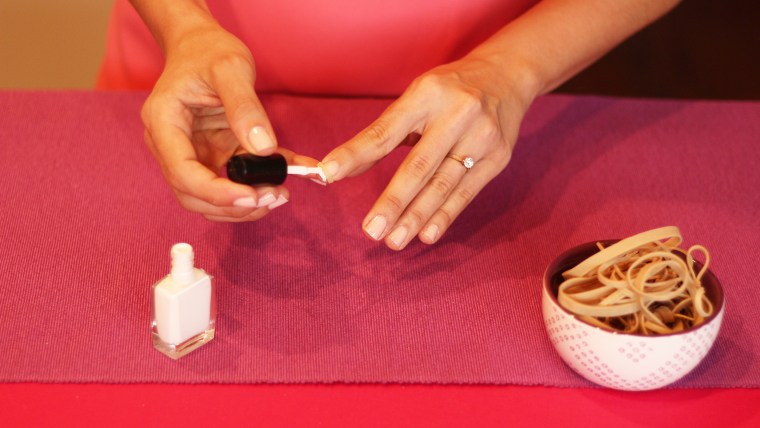 RELATED: You've been using bobby pins all wrong (don't worry, so have we)
Step 5:
Remove the rubber band carefully before the polish dries. You risk smudging the edge if you leave the rubber band on for too long.
Step 6:
Top it with a with a generous layer of topcoat to blur any small imperfections on the surface. And you're set!