Don't worry if a brand new wardrobe isn't in the cards for the new year; you can cuff, tuck and roll your way to a fresh look for free. You heard right! Last year's tired clothes can easily be turned into a new look with a couple of styling tricks.
For starters, the "mannequin" cuff (aka the insanely magical way J. Crew stylists roll up shirt sleeves).
Start by digging out last year's popular denim chambray shirt. Then, give it a contemporary feel with this genius trick. Now you'll never get caught with sloppy sleeves!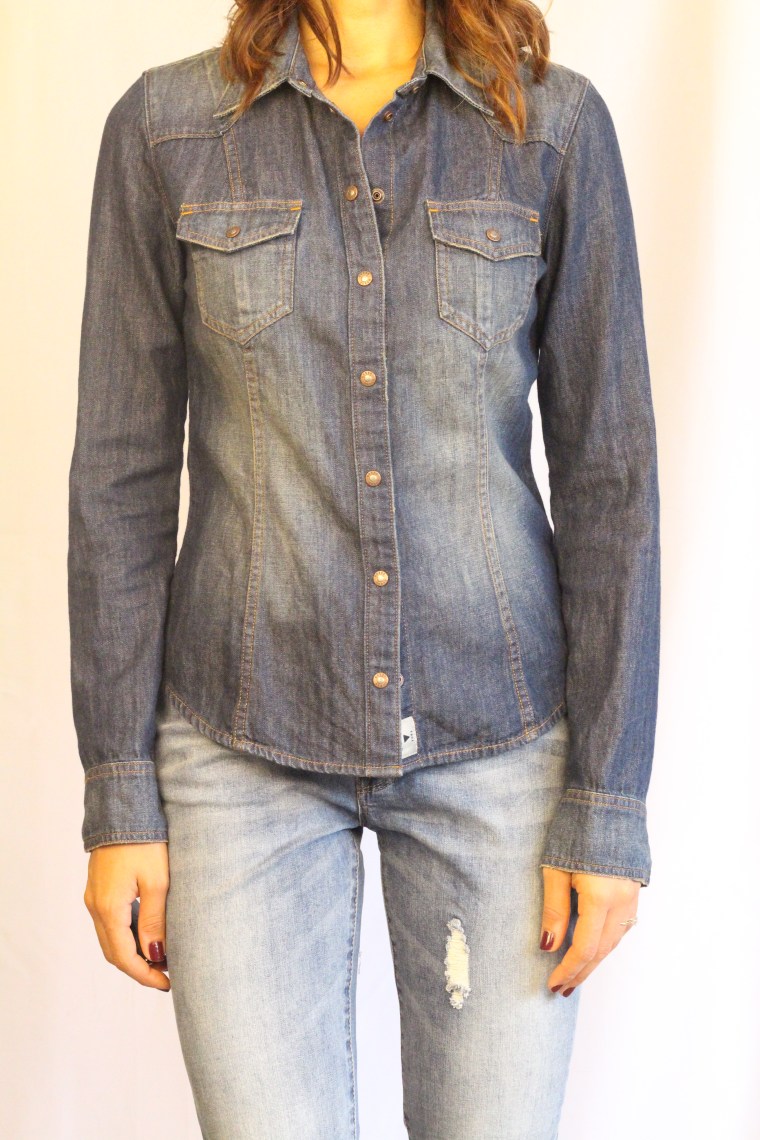 Step 1: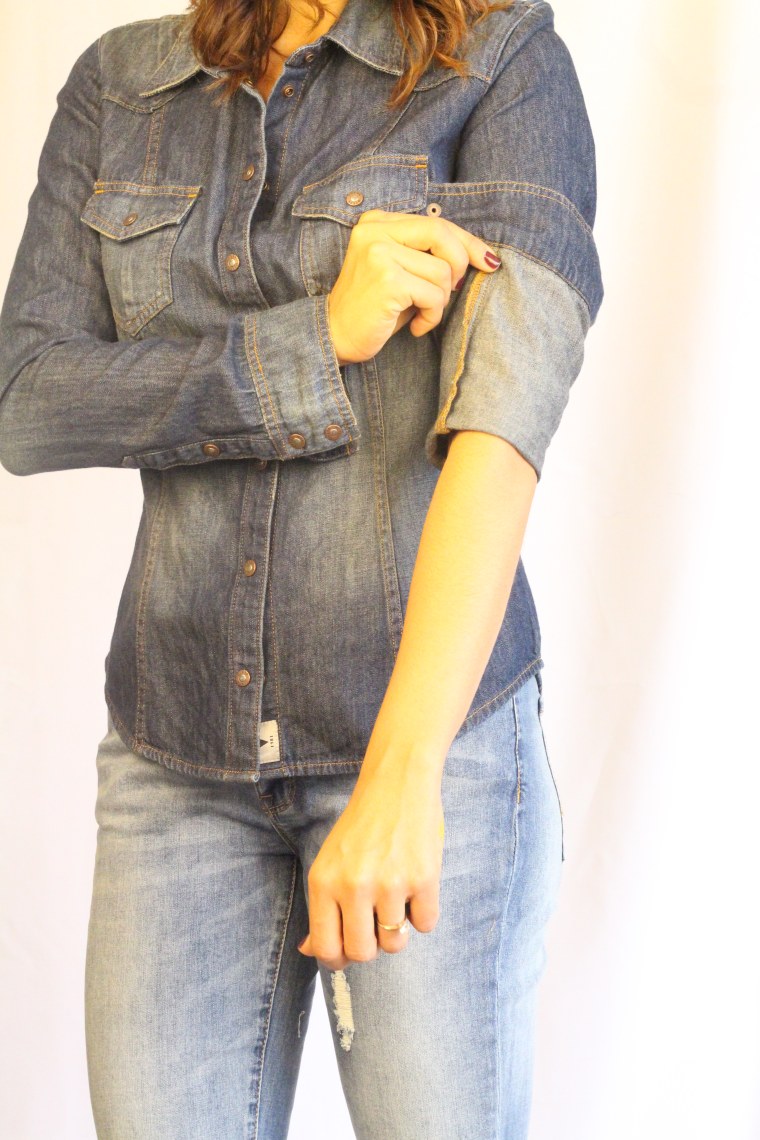 Unbutton cuffs and fold sleeve three to four inches above the elbow.
Step 2: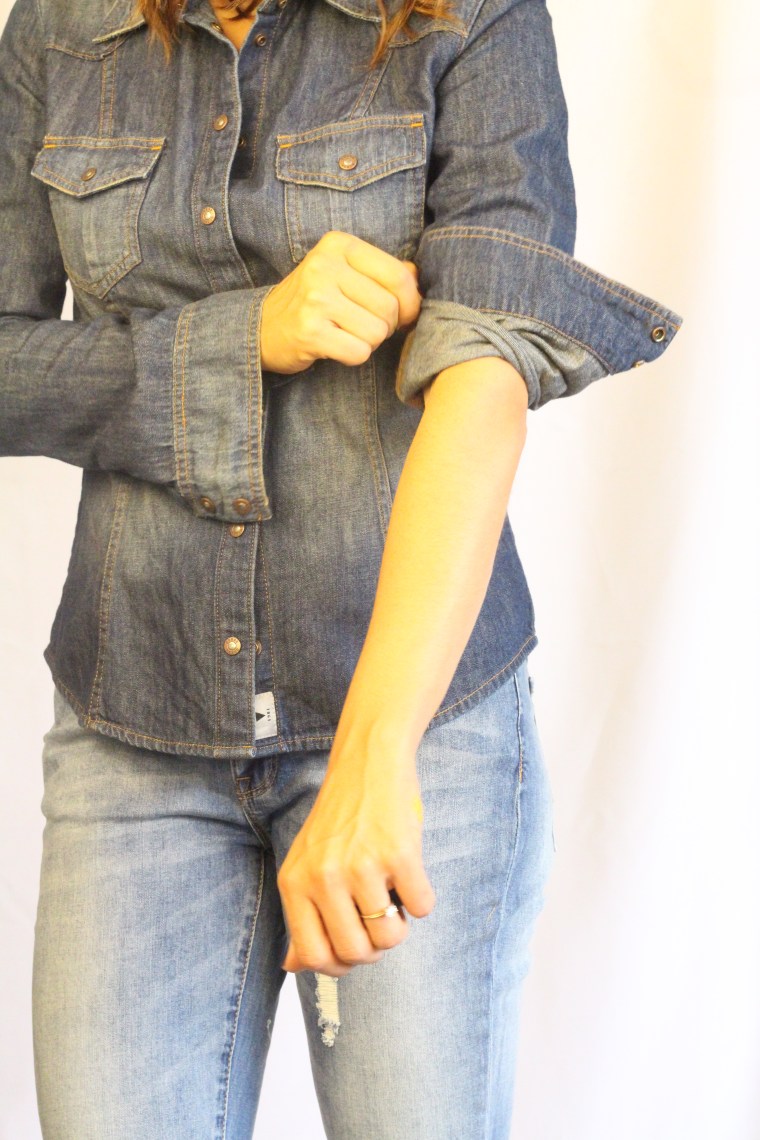 Next, roll only the inner half of the sleeve up to the bottom of the cuff to give you a rugged, effortless look while still staying put.
Step 3: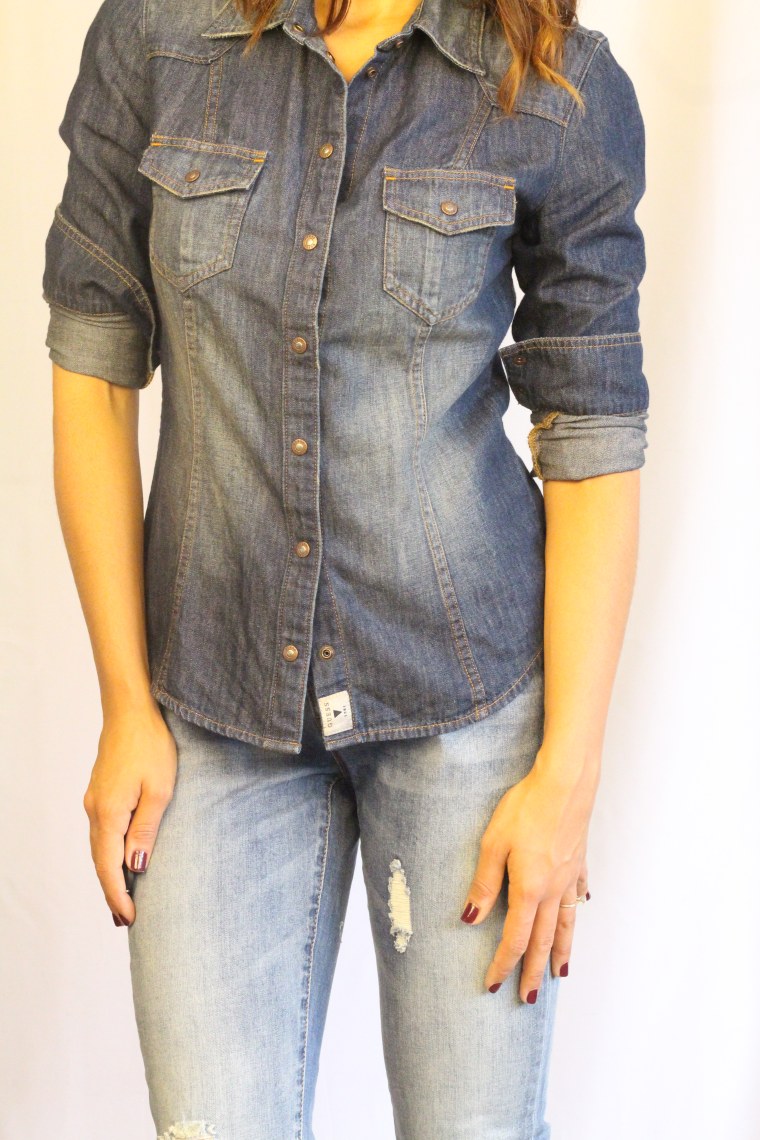 Now scrunch the sleeve up through shoulders so that the bottom of the cuff sits comfortably above your elbow.
And there you have it! You'll never have bulky, sloppy or loose shirt sleeves again.
Shirt: Guess Slim-Fit Denim Shirt, $79; Jeans: MAX Jeans Big Ben Boyfriend Jeans, $59
Share this cool sleeve rolling trick with your friends on Pinterest.