Rebecca Alexander, a 39-year-old psychotherapist from New York City, was born with Usher Syndrome type III, a rare genetic mutation that has slowly robbed her of both sight and hearing.
She was diagnosed at age 13, but hasn't let the condition slow her down. A fierce competitor, she climbed Mount Kilimanjaro and swam the icy San Francisco Bay from Alcatraz; she's also a Lululemon Athletica Ambassador. Her 2014 book, "Not Fade Away: A Memoir of Senses Lost and Found," has been optioned for a movie.
Having the condition has given Alexander clarity, plus "tremendous meaning and purpose," she told Megyn Kelly TODAY. "It forces you to really sort of be aware of how fortunate you are to have just the very little that you do have, even when it comes to vision and hearing."
She has noticed that over time, her "central vision has started to become grainier. I've had a little bit more trouble with colors which is sort of the natural progression of vision loss, particularly in the way that it presents itself in me. And my hearing, I am cochlear-implanted now on both sides."
Alexander, whose brother is NBC correspondent Peter Alexander, remains optimistic that medical advances can someday help those with Usher. "Life is impossible to live without hope. We all need to have hope in some form."
She tells TODAY about her unique morning routine.
What time do you get up?
I usually set my alarm and get up around 7. But I have a mini golden doodle dog named Olive who licks my face and snuggles with me, so in fact, it's more like 7:40. I call her "Monkey."
Do you have any rituals that help you navigate your day?
I am deaf when I get up — I don't have my hearing aid or cochlear implant. It's the last thing I do, and I prefer it that way. There's always a siren or a bus or construction noise in the city. But my apartment is pretty close to the subway, and when I lie in bed I can feel it rumble beneath me.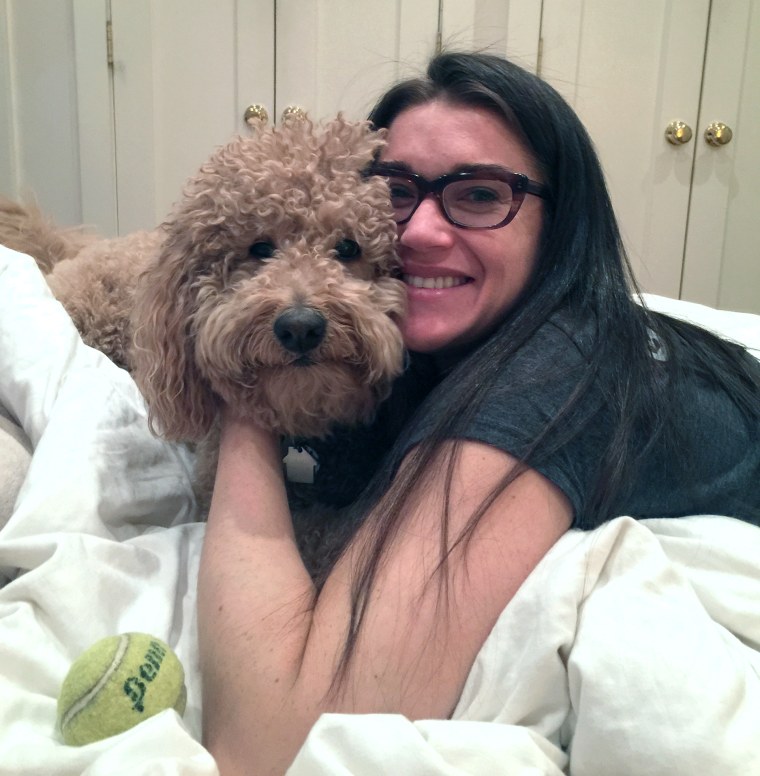 Are you a morning person?
I guess I am. I get up with Monkey and feed her. I put my contacts in, then throw on my gym clothes and sneakers and go for a morning walk.
On a good day, I go to Central Park before 9 with Monkey for the "off-leash" hours. I take a big red rubber ball — it's big on purpose, so when I throw it, I can easily find it. She stays close, but sometimes I look around and can't find her. Then I realize she's right at my feet.
RELATED: 31 tips to speed up your morning beauty routine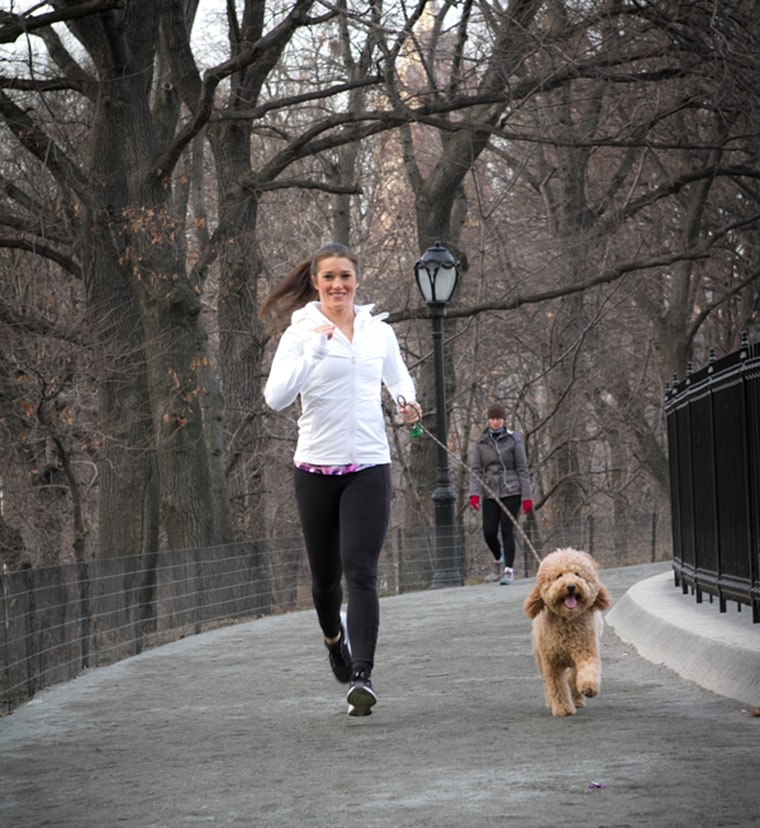 How do you adapt to the hearing and sight loss?
I have donut vision, so I see inside and outside of the donut. I know where most things are by touch.
My closets are all color coordinated to make it easier for me to find what I am looking for. I am a Lululemon ambassador, so my closet is a shrine to them.
What are the toughest tasks?
If anything, trying to find my shoes. But I really don't worry as much about my condition. I am 37 and I was told I would be completely blind at 30. I have 10 degrees of vision and a normal person has 180. I am just happy to be able to see the morning.
One thing about Usher's syndrome, is it makes you incredibly humble and forces you to be very present. People think way too far ahead into the future, as opposed to where they are right now.
Can you cook your own breakfast?
I usually grab a protein bar and go to take or teach a fitness class. I go religiously at 9 a.m. I could cook, I am just lazy. After I work out, I make myself almond butter on toast and coffee. I live for coffee. I love it.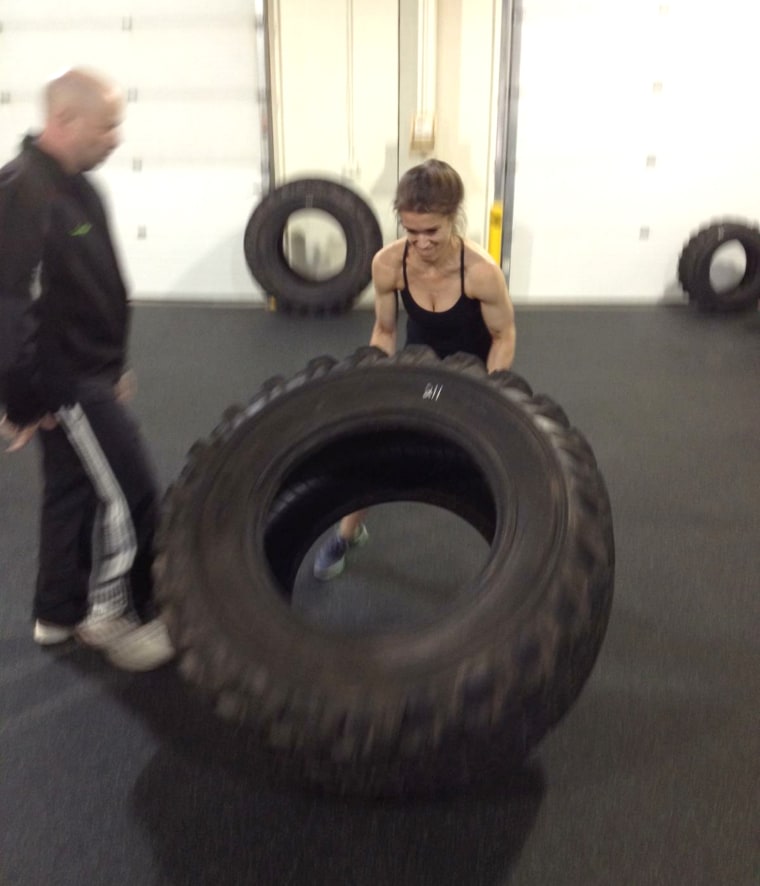 What's your workout like?
I teach spin classes and usually do high-intensity training. One of the reasons I do the HIT classes is because it does not require running all over the place. You can do every exercise and all the aerobic and strength training by staying in one place. For someone who is vision impaired, you don't run into anything. I also have a coach.
RELATED: Kathie Lee Gifford reveals morning rituals, breakfast picks: 'I'm the saucy girl'
What kind of prep do you do for your psychotherapy work?
I have to do a lot of reading for my dialectical behavioral therapy course after my HIT class. I have an iPad that enlarges the text.
I also have an app, BookShare, which was created by an ophthalmologist. You can have access to every book imaginable. It inverts colors when you read or you can scroll like a teleprompter.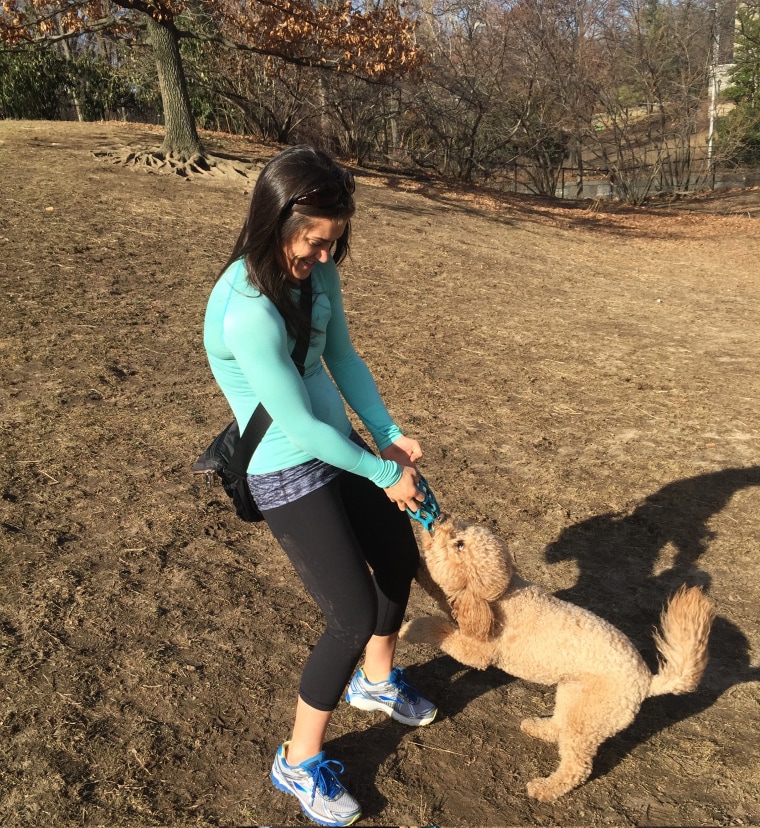 How do you get to work on the busy city streets?
I go to work around 11. My apartment is close to my office and I use a cane when I need it, mostly at night. My day vision is quite strong.
It sounds like you embrace each day with purpose and joy.
One thing I know for sure about myself, is that I feel a lot better when I am productive. So I make sure every day, I wake up and know what my priorities are, or set a goal or two.
This story was originally published on Sept. 29, 2016.