Kevin Ollie is the head men's basketball coach at the University of Connecticut, where he led the Huskies to the 2014 NCAA Tournament title. The Huskies also made it to March Madness this season before losing to top-seeded Kansas in the second round. Originally from Los Angeles, Ollie, 43, starred as a player at UConn in the early 1990s before going on to play 13 seasons in the NBA. He followed in the footsteps of his former coach, Hall of Famer Jim Calhoun, by getting the head job for the Huskies before the 2012-13 season. He is also a father of two children, son Jalen, 19, and a daughter Cheyenne, 15.
In the midst of March Madness, TODAY.com spoke to Ollie as part of our ongoing series to get the scoop on his morning routine.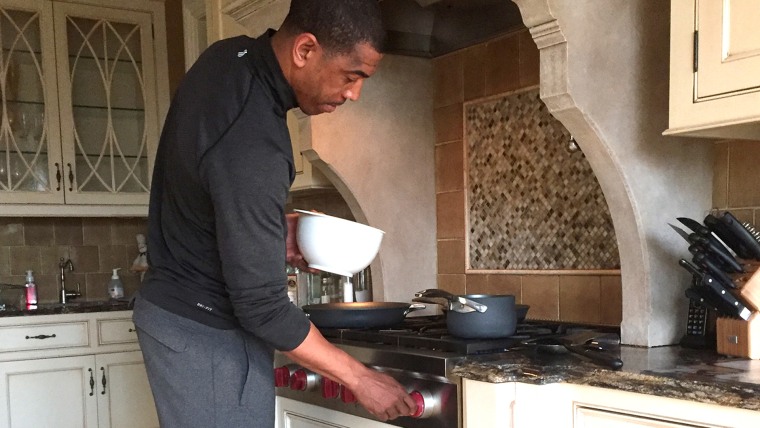 What time do you wake up?
I wake up at 5 a.m. because I usually try to get a workout in before I get my daughter prepared for school and get her to the bus stop for a 6:40 bus. If I can't get to my workout, I just do it at the gym on campus when I get to work.
Snooze or no snooze?
No snooze button. I'm not going to wait for the alarm clock. I'm always up before the alarm clock rings because I have a lot of people counting on me to do my job.
RELATED: Redbook editor-in-chief shares her morning routine and beauty picks
What's the first basketball-related thing you usually do after waking up?
Recruiting never stops. Depending on what kind of kid we're recruiting, I'll shoot him a text in the morning saying good luck on that test in school or maybe a big tournament game that day. That's the thing I do the most early on, just to let him know I was thinking about him. Also, I'm running the program, which means I've got to solve problems, and there's always different problems every day. I try to catch them in the morning when they're bonfires before they become infernos.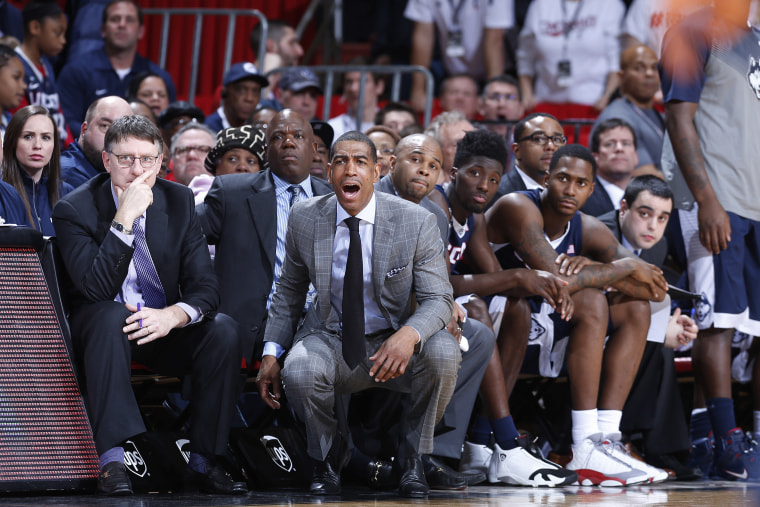 What is your coffee routine?
I was never a coffee guy when I was a player, but since I've become a coach, I've become a coffee guy. I try to make it at home, and if not I hit Starbucks or Dunkin' Donuts on the way to campus (in Storrs, Connecticut).
What is your typical breakfast?
I have egg whites and mix in a few eggs for extra protein, plus some strawberries and maybe some turkey bacon. That gets me going pretty good in the morning, and I cook it with the coconut oil in there.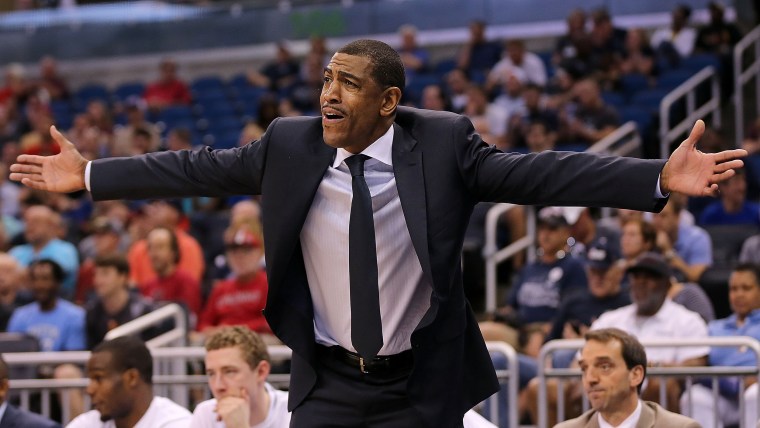 What routine helps you deal with the extra stress when your team is in the middle of March Madness playing in the NCAA Tournament?
I always meditate for 15 to 30 minutes every morning. I've always got to meditate on what God wants me to do and His plans for me for the day. I grew up in a very Christian family, and my mother taught us to always pray. I've had to do a little more since I've been a coach. These youngsters will drive you crazy!
RELATED: 'Disheveled, running late': Jessica Biel opens up about her morning routine
Does your routine change at all from the regular season to the NCAA Tournament?
It doesn't change at all, and I don't change the team's routine. I have more media obligations, but other than when we practice, we don't change anything. It's a circus when you're at the Final Four, but you try to do the same thing so your body is on the same clock.
Do you read or listen to anything on your way into work?
I'm an XM (satellite radio) guy, so I play a little music and listen to Joel Osteen or Eric Thomas in the car. They're real motivational to me, so I get in my groove listening to those guys and then talking to my daughter.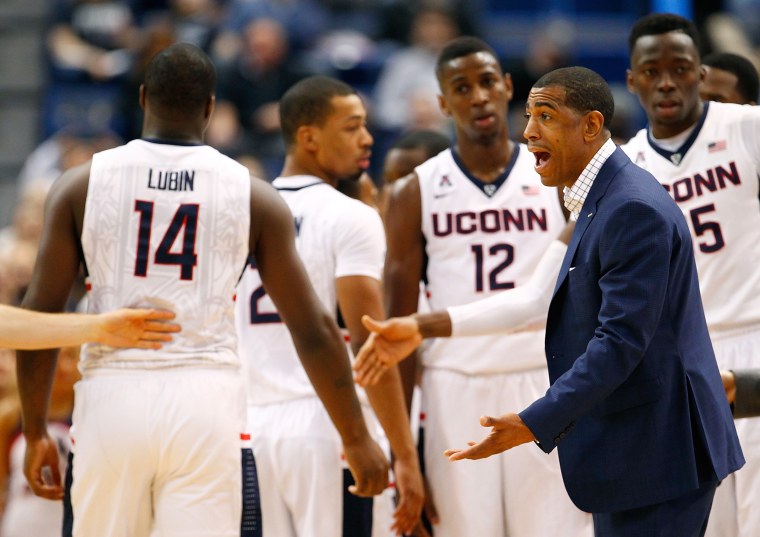 Where do you get your morning news?
I usually watch a little SportsCenter or TODAY show before I leave. We have a great SID (sports information director), Phil Chardis, who gives me all the different articles on our team when I get to campus. He also gives me all the articles on upcoming opponents. You're always trying to get that extra edge, and you never know when something will leak out (into the media) about injuries and things like that. It's just all focused on trying to win these games.
RELATED: Cronut chef Dominique Ansel's morning routine — and the juice that fuels him
Are there any things you took from Coach Calhoun's routine and made your own?
We've had such a friendship that has had a lasting impact on me. (The two recently appeared together in a Dove Men+Care "Bonds of Real Strength" ad, talking about their bond.) First was just understanding the hard work he put in. He gave me the strength to do a lot of things.
Coach (Calhoun) was always reading the newspaper. He would come in with three or four different newspapers, and you would see how educated he was on all different topics. He even took us to (Broadway) plays in New York. I'm from Los Angeles, and I never thought I'd see the day when I would be at a play in New York. I took that and try to teach my players to be well-rounded and know what's going on in the world.
Follow TODAY.com writer Scott Stump on Twitter.