The TODAY staff works 24 hours a day to get the show on air to inform viewers about the top stories before starting their day. As executive producer Don Nash puts it, "TODAY never goes to sleep."
Nash offers his insight on what goes on behind the scenes to prepare for the show on a typical morning at TODAY as part of our ongoing Morning Routine series.
1:00 a.m.
The news writers get in and start crafting the various voice overs and news segments in the daily show.
RELATED: 7 secrets to becoming a morning person: Tricks from Al Roker, Tony Danza, more
4:00 a.m.
Tom Mazzarelli, the co-executive producer, takes a hand-off from the overnight producer and goes through the plans for the show, reads the scripts and changes topic bars (the graphics you see at the bottom of the screen during various segments).
RELATED: Hoda Kotb's morning routine: 4 a.m. wake up, hit the gym – and 7 donuts?!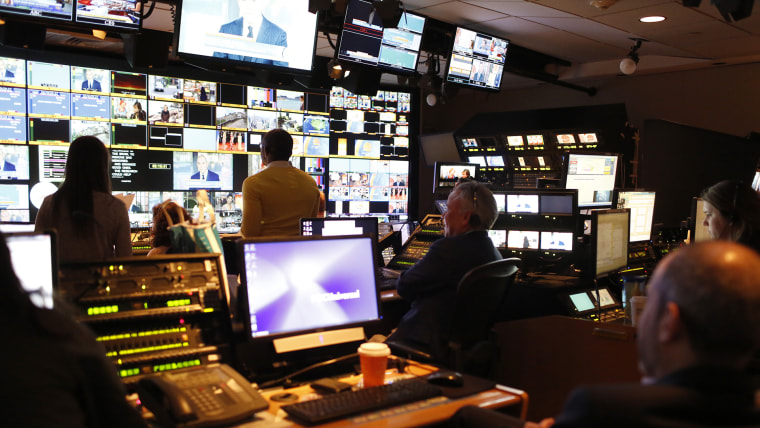 4:45 a.m.
Nash calls Mazzarelli so the two can discuss plans for the show, talk about what's been ordered overnight, what needs to be added, what needs to shuffled and begin forming general plan.
RELATED: Kathie Lee Gifford reveals morning rituals, breakfast picks: 'I'm the saucy girl'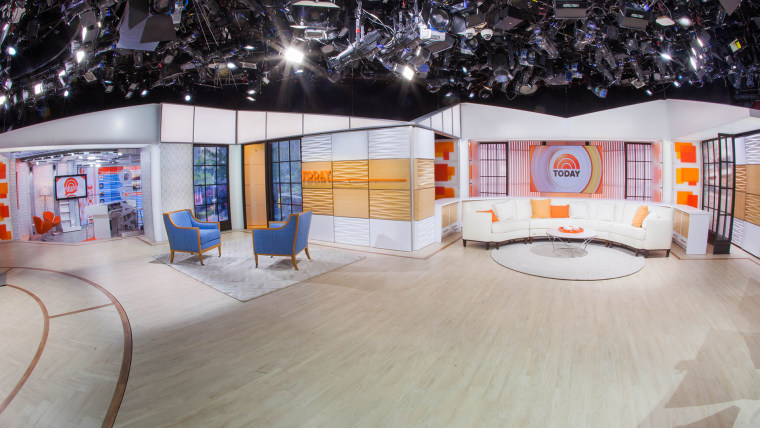 5:30 a.m.
Nash and Mazzarelli hold a meeting in which Mazarelli walks the staff through all the changes that they've made and answers any questions the staff might have. Shortly after that, Nash and Mazarelli have meetings with the "Trending" segment team and talk about which topics they'll discuss in "Trending" and in "Pop Start," which are the pop culture-focused segments that air early in the 8 a.m. hour of the show.
6:00 a.m.
Matt and Savannah head to makeup, where they discuss "Trending" and go over over segments with the producers. Around that time, the audience begins to arrive.
RELATED: Sheinelle Jones, Weekend TODAY anchor, shares her morning routine — and shortcuts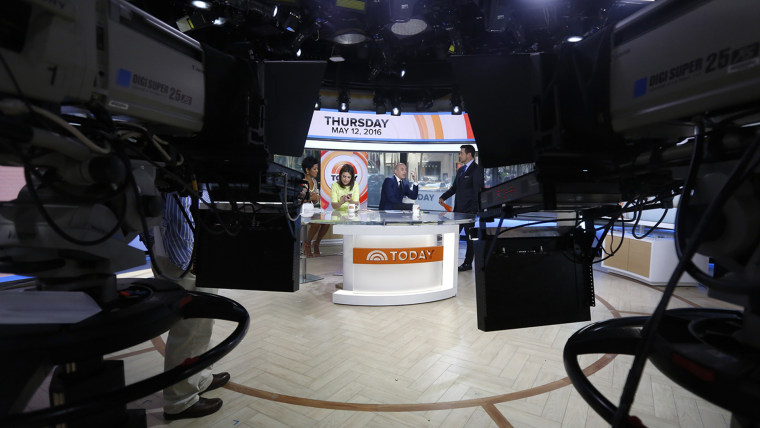 6:30 a.m.
Matt and Savannah head to the main anchor desk to shoot affiliate teases, which are used promote the show on NBC stations across the country.
6:50 a.m.
It's crunch time. The production staff finalizes everything and ensures tapes are ready to go, as well as all of the on-screen graphics.
7:00 a.m.
We're live!