Sheinelle Jones' day doesn't start out with a hot, foamy cappuccino or a creamy latte. In fact, her morning doesn't include coffee at all.
And that may be surprising, given Jones' lengthy list of roles — and subsequent early mornings. She's the news anchor of Weekend TODAY, a correspondent for the weekday broadcast, a wife and — to top it all off — a mother to 3-year-old twins and a 6-year-old son.
Passionate about education, Jones is also member of the National Association of Black Journalists and the Links Inc., an international group of women devoted to enriching the lives of families in their communities.
So, just how does she manage to do it all? Like the rest of us, she kick-starts her days with a steadfast (sometimes seamless!) morning routine.
We caught up with the busy mother and anchor, who shared her secrets and shortcuts as part of our ongoing series.
What time do you typically wake up?
On the weekend, 4:15 a.m. During the week, around 6:00 a.m.
Snooze or no snooze?
Snooze! Of course the danger is if I actually turn it off accidentally.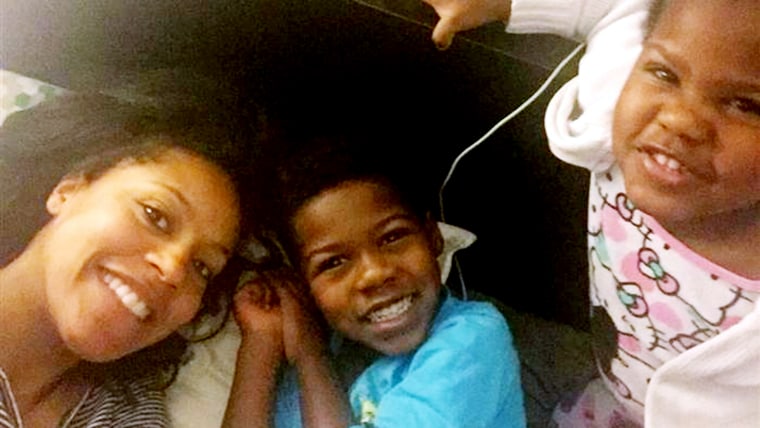 Are you a morning person?
Yes.
What is your coffee routine? Brew at home or buy?
I actually am the only person on the planet who doesn't like the taste of coffee! I've tried it in lattes, ice cream... It's bitter to me. I LOVE Chai tea with soy. That's my drink of choice.
RELATED: The one thing TODAY's Sheinelle Jones tries to do for her kids' birthdays
What is your typical breakfast?
There's this place by one of my kids' schools here in New York City that I love. I order an acai berry bowl with bananas. It's like a smoothie dessert in a bowl!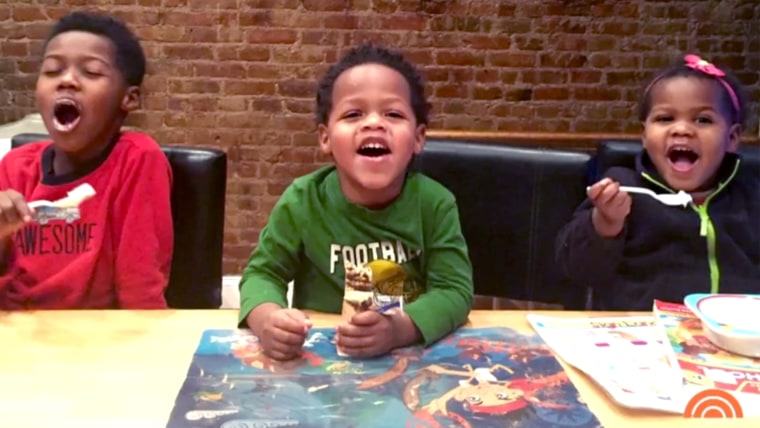 What's your guilty pleasure breakfast?
Eggs Benedict with hollandaise and french fries on the side... With bottomless mimosas. Mmmmm... Just thinking about that makes me happy!
RELATED: Cronut chef Dominique Ansel's morning routine — and the juice that fuels him
Who's your ideal breakfast buddy?
My cousin, Karleen! Supportive, fun cousins are a hug from heaven. She lives down the street from me here in New York City.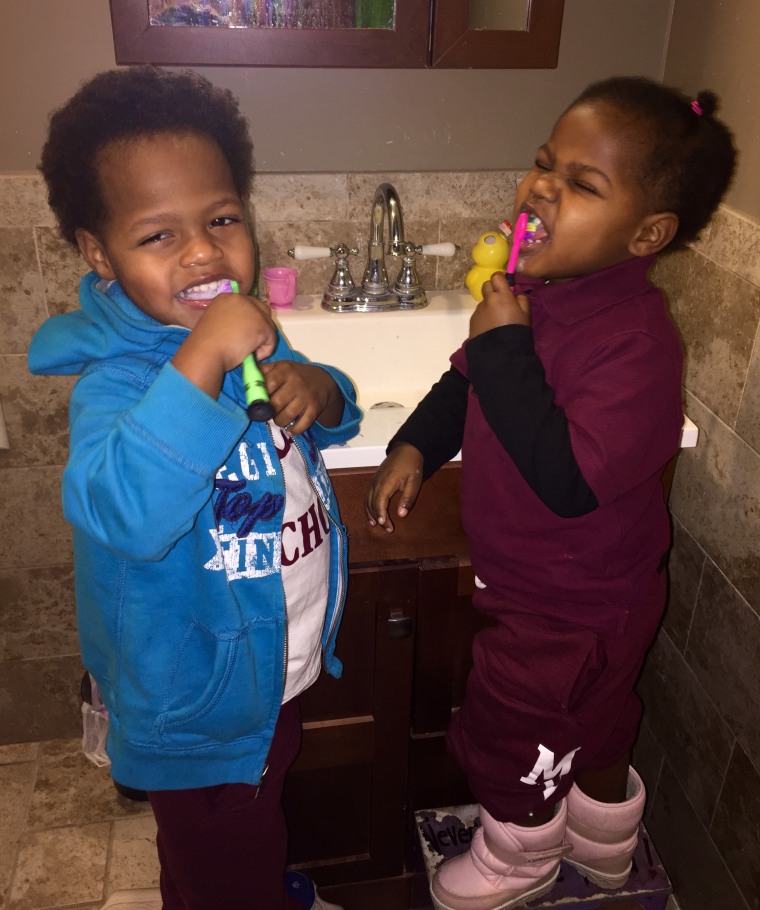 Do you work out in the morning?
I should. I try to work out sometimes after I take the kids to school if I'm not working.
Do you read or listen to anything on your way into work?
News radio.
Any morning shortcuts that you swear by?
I shower the night before.
What's your hair/beauty/grooming routine?
Rollers at night. So hot, I know — ha!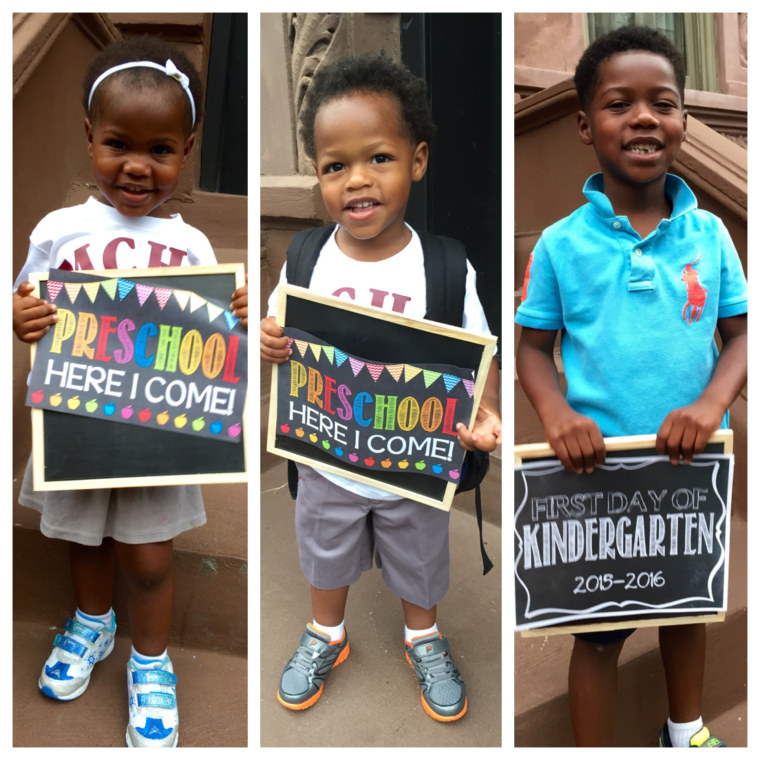 Do you have any mantras or rituals?
I try to wake up a bit earlier than the kids so that I can have some quiet time before "the rush."
RELATED: Jessica Biel dishes on her morning routine, from snoring to breakfast playlists
What's your least favorite part of your morning routine?
Realizing that, every morning, if we could all just get up 20 minutes earlier, we wouldn't have to rush.
What's the one thing you have to do every morning before your day can really begin?
Take a deep breath. Sometimes that's all I have time to do.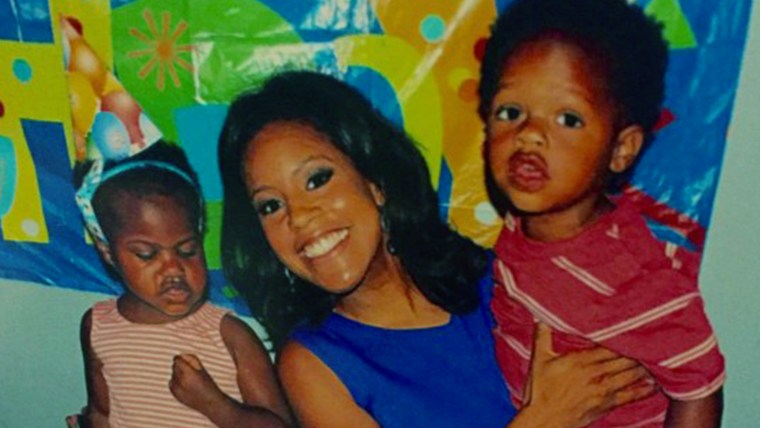 Is it harder to fit in time for friends and family since you work on the weekends?
It's definitely a lot harder to fit in time for friends. Most of them are still in Philly. It's a little easier in the summer. On the weekends, I have plenty of time with my family. I go to bed before the kids, though — usually at 8 p.m.
RELATED: 7 secrets to becoming a morning person: Tricks from Al Roker, Tony Danza, more
What do you do after the show?
After my "work duties" are finished on the weekend, I head home. The kids are often still in their pajamas, waiting for me to come up with the plan for the day.