Pat Kiernan has been waking up before dawn for nearly two decades as NY1's morning news anchor. He spoke to TODAY for our Morning Routine series and shared his personal routine as well as his tips for how to make the most of the early hours. Kiernan's new children's book, "Good Morning, City," illustrated by Pascal Campion, gives children a glimpse of all that happens while they're sleeping.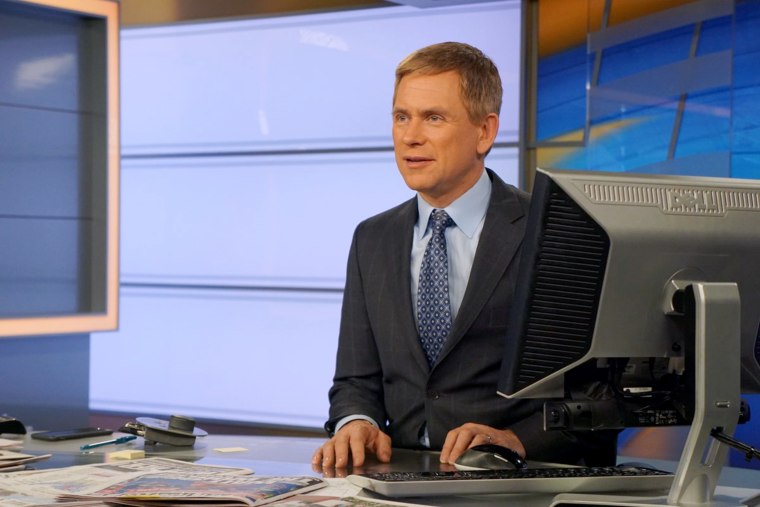 I've heard you set three alarms. What time do you wake up?
Yeah. I have two on the iPhone and one backup alarm clock. Nineteen mornings out of 20, this never comes into play. I wake up at 3:08 a.m. When you work at this hour, snooze is the most dangerous thing. You really just have to set the alarm and get out of bed.
On Saturdays I sleep in like everyone else, even though it sort of ruins me for Monday morning.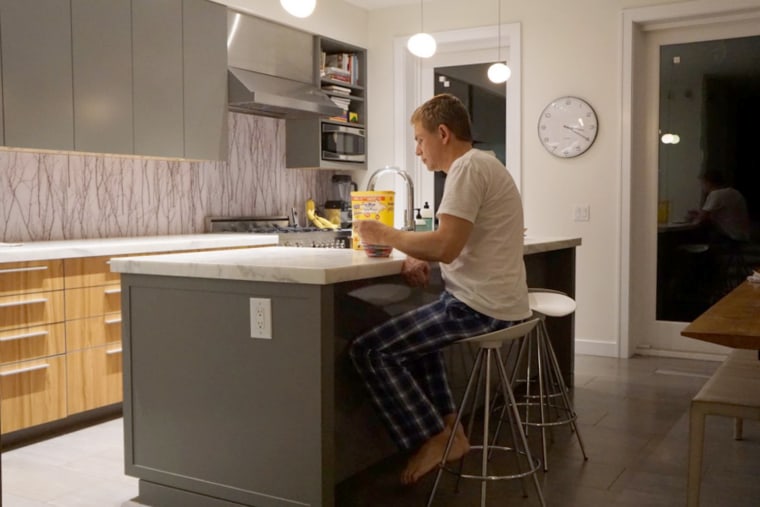 Have you ever overslept?
I have a few times, but that happens very rarely.
Do you have to tiptoe around the house so you don't wake your wife and kids up?
Definitely. I'm good at it, though. I carry my shoes to the front door and put them on there. I've learned all the secrets to not waking up the whole house.
RELATED: Take a behind-the-scenes tour of a morning at TODAY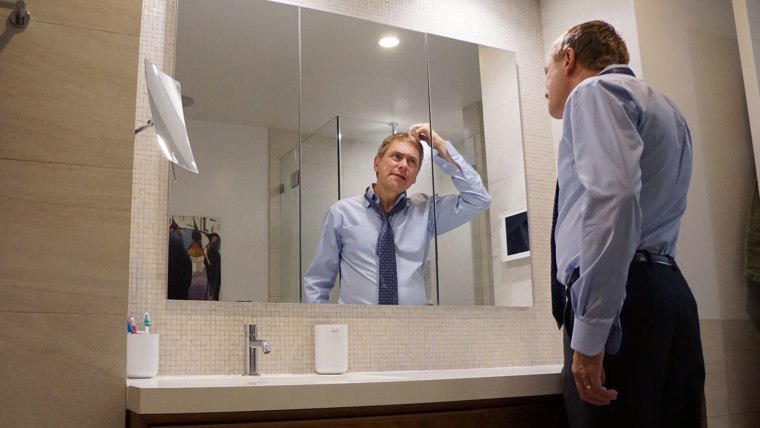 What's the first thing you do in the morning?
I've been eating the same breakfast cereal since I was 6 years old. It's a Canadian cereal called Shreddies that I now have to import because it's not sold in the U.S. I like my Shreddies soggy. So, Shreddies have to have milk on them for 15 minutes before they become sufficiently soggy. It sounds a little insane explaining it to you, but the first thing I do is go downstairs and pour the milk on them, just to get the process going.
And then usually I get into my email, and then I go back upstairs and take a super quick shower and throw on my suit and tie. I never actually do up the tie until I have my makeup done, though. I do my own makeup when I get to the station.
RELATED: Is there really a right way to eat your cereal?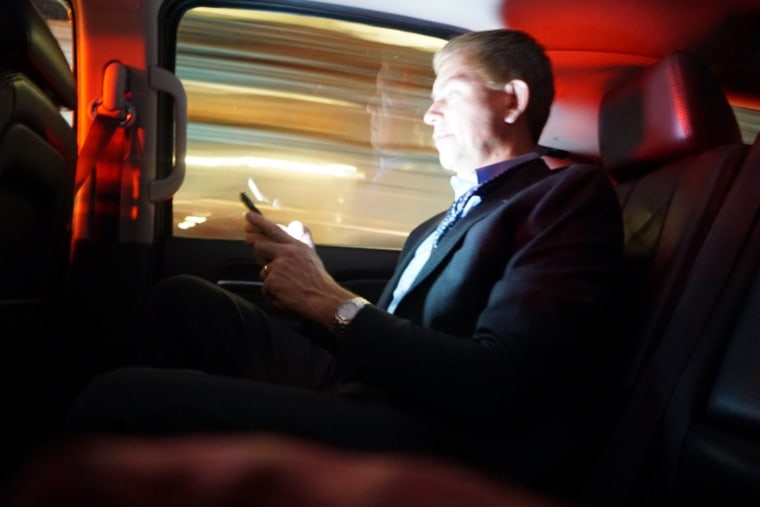 When do you get to work?
I'm there by 4:15 a.m. I should be through with makeup and conversations no later than 4:30 a.m., and then we start pre-recording segments for when we go on air at 5 a.m.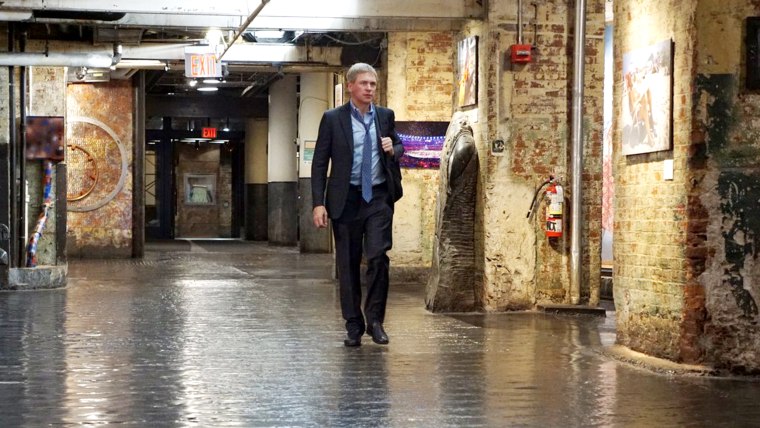 What is your best tip for a successful morning?
There's a reason my first stop is breakfast. I'm not a coffee drinker; I don't rely on caffeine in the morning. As stereotypical as it sounds: Eat a good breakfast. A lot of people get to work and they're still sluggish. I don't have the luxury of a gradual start to the day. Within 20 minutes most of the time, I'm on TV. Having your breakfast after you get to work, well, I think it means you've kind of been asleep for the first 30 minutes of work.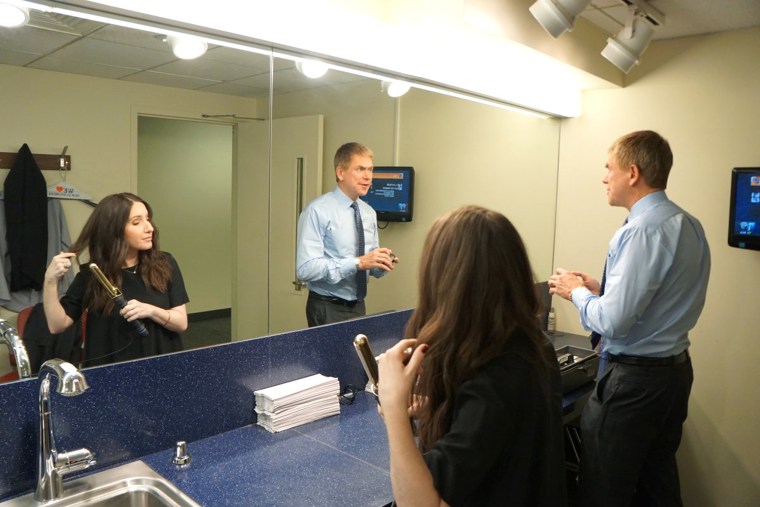 What is New York City like before everyone wakes up?
It's peaceful. Well, as peaceful as New York City gets. It's an interesting time, because you're mostly out with the late crowd. A few people straggling, wrapping up their evening. You're ahead of the early risers. It's the people who are in all-night jobs. There are tons of garbage trucks — the number of garbage trucks you encounter is phenomenal. It's transportation workers, diner owners getting ready to open up for the 6 a.m. crowd. I don't pretend to have any monopoly on the 3 a.m. wake-up.
RELATED: Natalie Morales dishes on her new morning routine since moving to LA
The city at that hour is something you focus on in your new children's book, "Good Morning, City." How did that project come about?
It came out of a conversation that started on Twitter, when a children's book editor followed me. We were brainstorming ideas for something that would be a good fit for me, and nothing really hit. And then we arrived on this idea that parents have many options when it comes to evening books, going-to-bed books, and there's not a lot focused on the morning hours. So let's come up with a book that's meant to give the child a glimpse into what has been happening while they were asleep.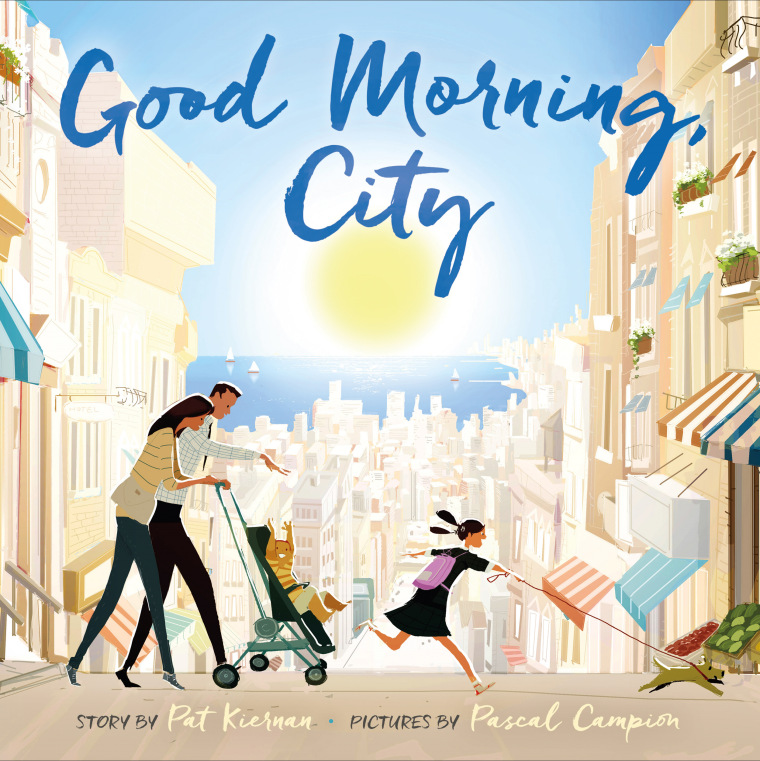 RELATED: Chrissy Teigen's hairstylist reveals her No. 1 tip for beautiful hair
The fun thing about that from a child's perspective is that there is this mysterious world that's been happening while they were asleep. If they go to the bakery in the morning, the croissants are all there; they've already been baked. If they go to the stoop, the newspaper is there. So this book is showing them how some of those things happen.
This interview has been edited and condensed for clarity.