It wasn't long ago that our beloved TODAY co-host Natalie Morales moved west to sit alongside Kit Hoover on "Access Hollywood Live." And although she's handled the transition quite flawlessly, there are some obvious differences that have occurred in her morning routine since swapping time zones. When she's not rushing around trying to finalize scripts before going on the air, Natalie is running the canyon trails, eating avocados for breakfast and enjoying the always-sunny skies of California.
We caught up with Natalie to find out how she's been adjusting to life on the West Coast as part of our Morning Routine series.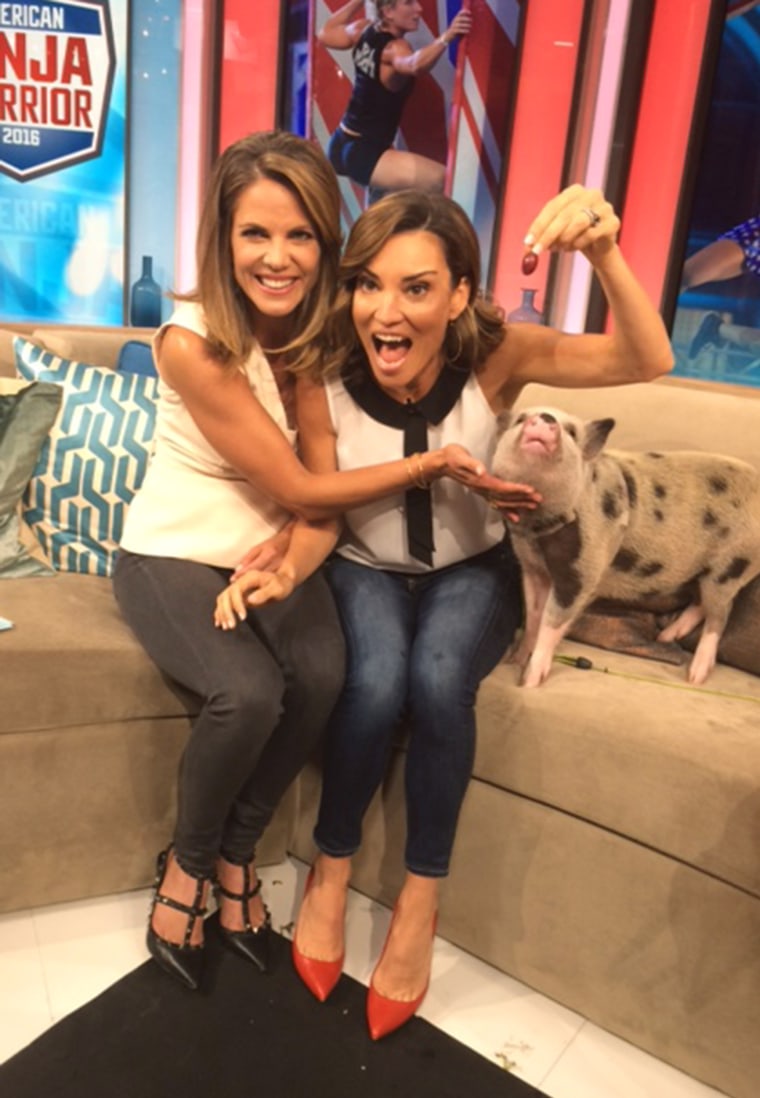 How has your morning routine changed since moving to California?
I'm still waking up early — sometimes even earlier for TODAY show hits. That can be a 2:30-3 a.m. wake-up call. But the rest of the week I get up at 4:45 a.m. and I'm out the door by 5:15 a.m. As I drive to work, I have my Sirius station programmed to the TODAY show channel 108 so I don't miss out on anything.
When I arrive at "Access," we have a morning meeting to talk about the show and prep for upcoming guests. I then get show ready and read through the day's news. "Access Live" is up at 8 a.m. Pacific time.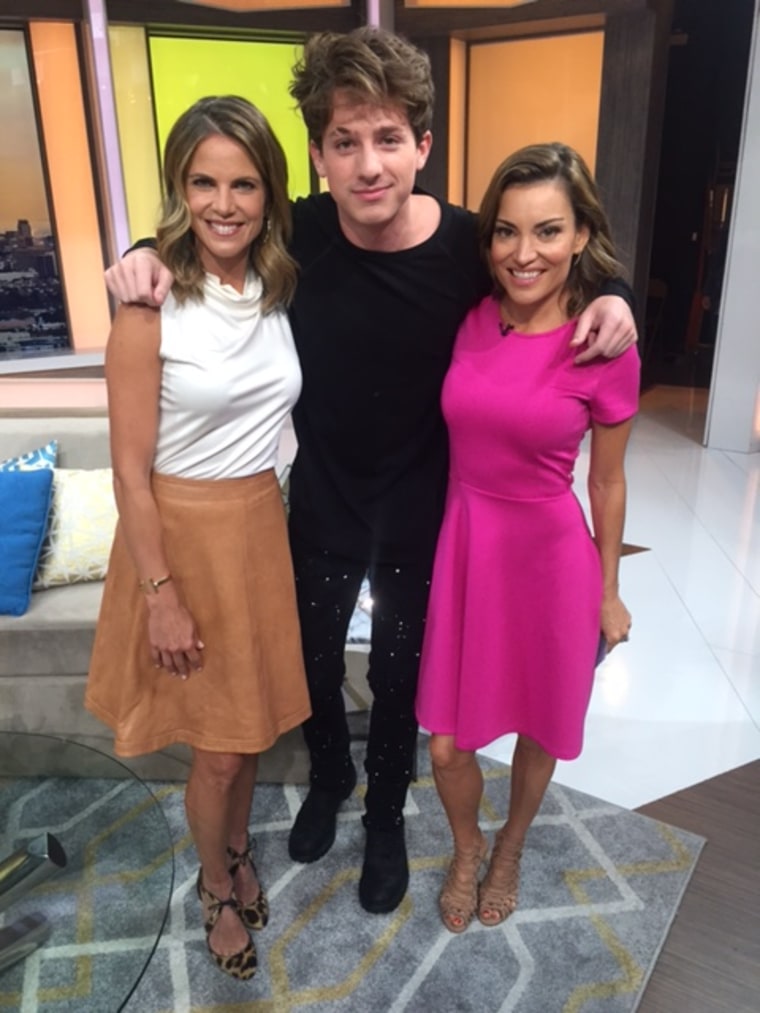 When the show is over, we prep for the night show, "Access Hollywood," and work on scripts. My day is usually over around 1:30 p.m., but I usually have a few shoots a week for the TODAY show after "Access" wraps up. I'm busier than ever, but also love my new life in sunny Cali.
RELATED: Wake up like Natalie! Make her daily breakfast drink
What can you tell us about your new workout routine?
I love that I never have to run on a treadmill again! I hike a few times a week with my buddy Kit Hoover at one of the canyon trails nearby. I run outside all the time in my neighborhood. I also take some great workout classes, like Orangetheory, which is a combo of cardio and weights. I try to squeeze a little exercise in at least 5-6 times a week.
What's the one breakfast item you can't live without now that you're in LA?
Avocados! On toast or with lemon and cayenne, with eggs... Nothing is more satisfying than avocado and there is no shortage of it here in California. Also, during every morning prelive show, Kit and I get a kale green smoothie that has a ginger kick to it.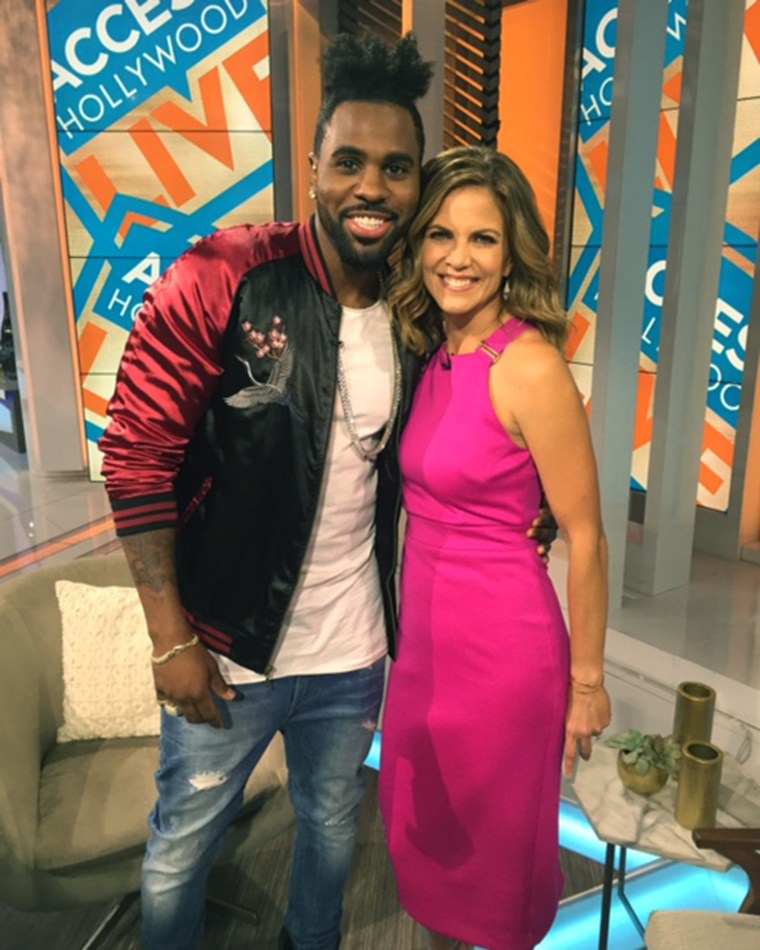 RELATED: The one move that helps Natalie Morales turn a bad morning into a great one
What's it like waking up in warm, sunny California weather every day?
I feel so blessed every day I wake up and see the sun. It's true what they say that the sunshine and lack of affects you emotionally. I definitely am getting used to a beautiful day, every day... The only thing I'm missing? Wearing chunky knit sweaters and coats, but the nice thing is it still cools down a lot at night so I can break out some of them in the evening.
RELATED: Congratulations, Natalie Morales! TODAY anchor to head west for new role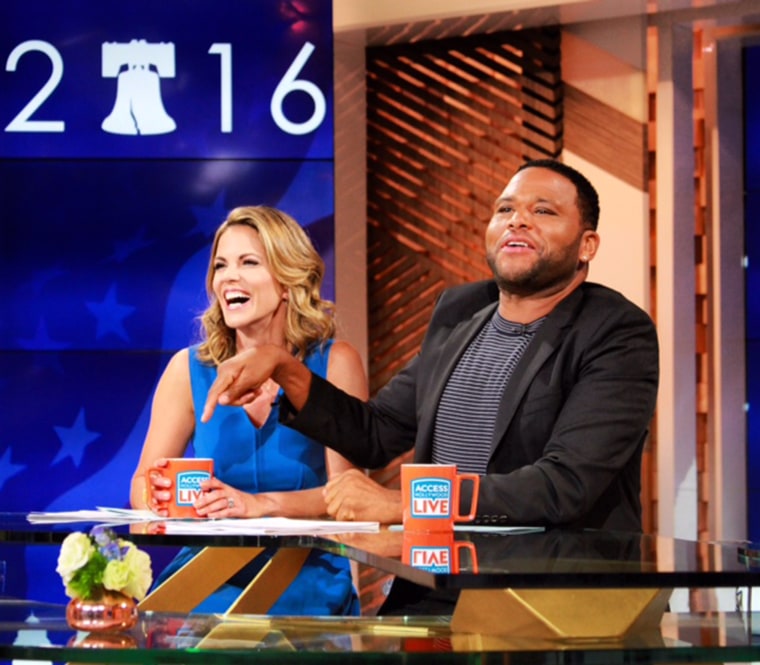 What has surprised you most about being on West Coast time?
Well it's not surprising, but it seems like the whole world operates on East Coast time... So I'll wake up to over a hundred emails and so much to do before I even get out the door. It's hard keeping up sometimes with the time zones.